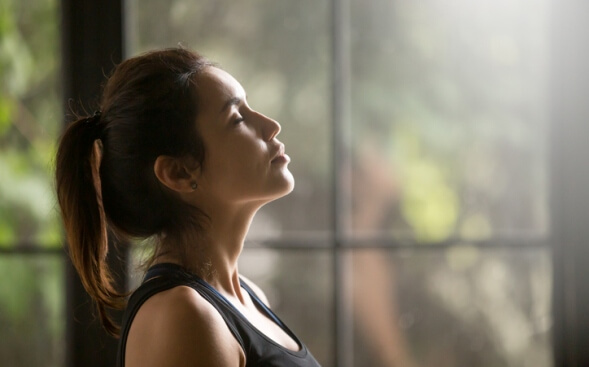 Self-Care for Clinicians: Ways to Be Kind to Yourself
As the country faces the worst pandemic in more than a century, nurses and other healthcare professionals remain on the front lines, providing care to critically ill patients, draining their reserves. Though it may seem difficult to accomplish, self-care will prove paramount to the healthcare professional's continued ability to deliver quality care to patients.
"Responding to the COVID-19 pandemic will be some of the most important work nurses will ever do," says Cindy Cain, DNP, RN, CNS, CCRN-K, clinical practice specialist with the American Association of Critical-Care Nurses. "It may become a defining moment in their careers and a pivotal point in their long-term mental and physical well-being."
The coronavirus is testing clinicians' resolve. Lack of personal protective equipment, ventilators and other supplies is making their jobs far more difficult, yet they carry on. Staff, travelers and per diem workers alike are working long hours, and because of it, many may be limiting a focus on their own needs.
"During high-stress times, finding time to take care of your own needs can be especially challenging," Cain says. Yet, self-care for healthcare professionals will, ultimately, help them survive this critical time. And, according to Cain and other experts, making their own well-being a priority is optimal in their approach to caring for others.
Why is Self-Care So Critical?
According to one nurse expert from the American Holistic Nurses Association (AHNA), Jane Foote EdD, MSN, RN, CNE, in times of high-stress, healthcare professionals should practice self-care by establishing and maintaining routines that help offload cortisol, the body's main stress hormone, both at work and after one's shift.
Adding to that suggestion, lauded "Inspiration Nurse," Donna Cardillo, RN, MA, CSP, FAAN, an accomplished speaker and author of Falling Together: How to Find Balance, Joy and Meaningful Change When Your life Seems to be Falling Apart, offers suggestions for healthcare professionals and others during difficult times.
"We should not push ourselves to the breaking point," cautions Cardillo. "We are giving excessive output right now, beyond what is normal, physically, emotionally and spiritually. When we have excessive output we have to practice extreme self-care."
Suggestions for Healthcare Professionals to Practice Self-Care:
1. Talk it Out
"We are dealing with an ambiguous, uncertain and invisible threat," says E. Alison Holman, PhD, FNP, associate professor at the University of California, Irvine, and a member of the American Psychological Association. "That creates tremendous anxiety in people."
Holman recommends acknowledging those feelings and be willing to vocalize your concerns. Talk to a friend, family member or, if needed, a mental health professional.
2. Focus on What's Within One's Control
"Remember there is a lot we cannot control, because of the situation," Holman says. "I would encourage people to stay focused on what they can control in their lives."
For instance, healthcare professionals can control what they eat or when they take a break. It's not selfish to make your own nutrition and health a priority – it's critical for a well-rounded you.
3. Start With a Daily Anchor
Cardillo suggests beginning each day with a daily grounding, which may be inspirational reading, such as The Book of Awakening by Mark Nepo; journaling to express thoughts; daily inspirations such as those on her website; meditation; or yoga. It does not need to take long, maybe five to 10 minutes.
Foote from the AHNA also highlighted yoga and noted that compression poses can be restorative and contribute to self-care for nurses.
4. Breathing Methods to Relax You
Holman suggests using a method of "4-7-8 breathing" to decrease the stress response.
This is how it works: Sit up straight and breathe in through your nose. While breathing through your nose, count to four, hold for a count of seven and then exhale through your mouth for a count of eight. Repeat the method three times.
You only need a few minutes during a brief break to put this breathing method into action and decompress.
5. Disengage
Disengaging refers to pulling away from what one is doing for a few minutes or a longer period of time, such as taking time off, Cardillo says.
"In the course of our day, if we were to take a few moments to step outside and inhale the fresh air, feel the sun on our face and listen to the birds tweeting, we are disengaging," Cardillo adds. "It gives our mind a rest."
Tip: Disengaging could be as easy as watching cute puppies on the Internet, playing ball with your own pet or even listening to comedy on the radio on your drive home.
6. Take Breaks When You Can
Difficult as it might be to step away from patients or charting, taking breaks and lunch will help.
"Not taking breaks is not noble, it is actually harmful," Cardillo says. "It's harmful not only to you—physically, emotionally and spiritually—but to the work you are doing. We think we will use that time (to) get more done, but at this pace, working without breaks makes us less productive and more prone to errors."
"When a longer break isn't possible, find a quiet place where you can take a few deep breaths and regain your focus," Cain adds.
Tip: Consider doing something unique on your break. Cardillo suggested doing a crossword puzzle or knitting—something to give the mind a break from work. It gives you more time to rest, refresh and shift gears.
7. Don't Forget to Rest!
While it may be hard to decompress and let the day go, giving your mind and body rest between shifts is important. Try the "4-7-8" breathing method suggested by Holman; it could be just what you need to relax so you can fall asleep.
8. Take a Walk, Stretch, or Try Yoga
Try a little music and a brisk walk or an online stretching class for brief exercise breaks during work days, when able.
Your days off give you more time, but don't discount the opportunity for a few short exercise and relaxation moments during the day.
Headspace online has 10-minute recordings to guide your walk, yoga or stretching. You can download the free expanded library in 2020 – just for healthcare professionals A few recordings, including a short one on walking at home can help you relax and get your exercise in. Headspace also provides free access through 2020 for healthcare professionals to their expanded library of meditation, sleep and movement exercises.
9. Seek and Accept Help
If someone offers to help, whether it's picking up groceries for you, taking your dog for a walk while you're at work or even talking on the phone for a few minutes so you can de-stress, Cardillo advises you to say "yes."
This is not the time to try to do everything alone.
Looking for ways to help? View nursing crisis response healthcare jobs.