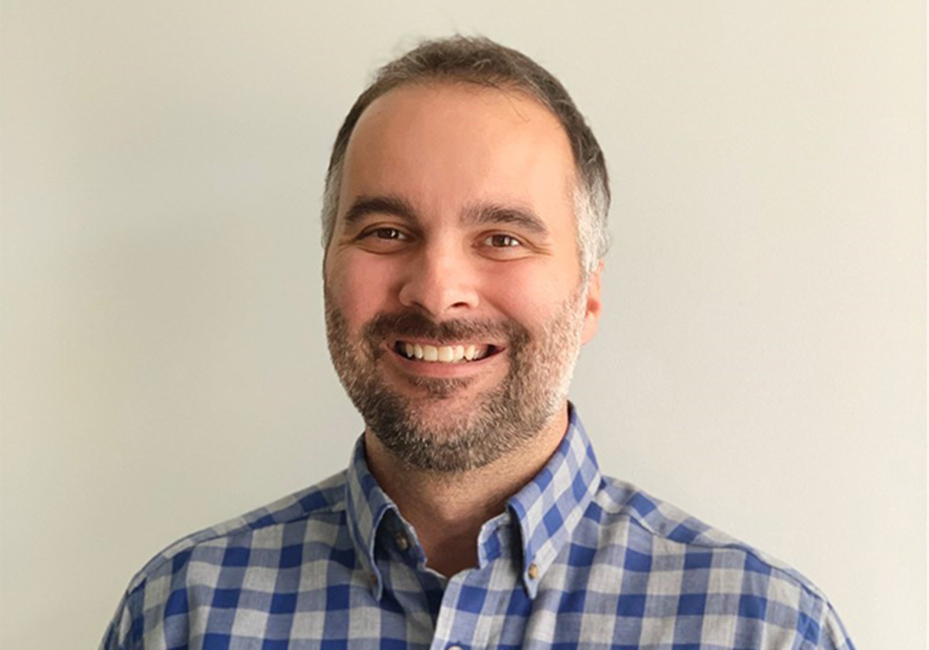 From Traveler to Manager: Mark J., RN and Clinical Manager
The beauty of a career in health care is that it is not one-size-fits-all. A nursing career has many routes and opportunities along the way, which means no two paths look the same. One of many unique journeys is that of Clinical Manager, Mark J., with O'Grady Peyton International. O'Grady Peyton International, part of AMN Healthcare, an agency that places international clinicians in nursing and allied healthcare jobs in the U.S.
Let's look at one former travel nurse's evolving career.
Travel Nurse Journey
Mark made the move to North Carolina's Charlotte area after he graduated from West Virginia University. Mark admitted that he first went into nursing to meet someone. "I knew there were a lot of girls in nursing. But I was also inspired because my mom and oldest sister were nurses. So, I also wanted to do what the family did. Then, everything came naturally to me and fell into place."
In North Carolina, he worked as a bedside staff member and was part of the hospital's ER department. "I started in the emergency room right out of school, which isn't common. Usually, you need some med/surg experience before you move into critical care. I was lucky enough to interview and was in the emergency position for about eight months before I transferred to CVICU, where I spent the rest of my bedside career."
After a couple of years, he and his wife started travel nursing with American Mobile. "In late 2014, early 2015, my first assignment was at Wake Forest in Winston Salem, NC. It was only an hour away but technically met the 60-mile requirement for travel nursing," Mark explained.
"I was the first one to do it (travel nursing), just to see what it was like. I liked it and then both of us make the jump and went across the country to Seattle for the next assignment."
A Forever Fan of Travel Nursing
For travel nursing industry at that time, "the common thought was you should be free of major commitments back at home. My wife and I weren't married when we started, then were engaged but didn't have children, and figured we might as well travel with the dogs." (Yes, American Mobile is pet friendly!)
"My wife and I are both from West Virginia, and although it's beautiful, we knew we didn't want to live there. Travel nursing was a great way to see the entire county and find out which city spoke to us the most."
From RN to Clinical Manager
After five years of travel nursing, Mark and his wife settled in Savannah, Georgia, which is also the headquarters of O'Grady Peyton International.
When asked about what sparked the transition, Mark explained, "Travel nursing is an awesome way to switch things up. Burn out is real as a staff nurse, and travel nursing is a great solution. We loved traveling, packing up and moving every few months. However, it is possible to get burnt out by that too. I think it's easy for an ICU nurse to become burnt out because you can be constantly surrounded by grief, pain, and those things can take an emotional toll on you."
Mark wanted to work in an environment away from all that without the nights and weekends as well. His recruiter suggested the clinical management role, at the time referred to as a clinical liaison.
"I said 'yes', spruced up my resume, had about four different interviews with different team members because I didn't think that I had the ideal background at the time coming from contract nursing. But I got the position." Subsequently, about five months later, Mark's wife started working as a clinical manager at AMN Healthcare as well.
What is Clinical Management?
"Clinical management for international nursing is different than travel nursing but the concepts are the same. It's just the type of support that you give is a little different. On our side, it's heavily based on building relationships with the nurses who are on contract because the contracts last for two years.
We spend a lot of time throughout the week making check in calls, about 45-75 per week for each of us, supporting the nurses both clinically and emotionally along with my awesome teammates. Then, besides handling different escalations that come in, we are doing a lot of education and presentations with our clients."
Mark conducts two to three monthly presentations about the international nursing program with clients. The presentations include best practice tips for onboarding and orientation, a sales pitch is involved, and presentations about clinical onboarding and cultural differences.
"My favorite part of the job is knowing that the American dream is still alive and well to people in other countries. They (international nurses) come here for the opportunity to grow their careers in the U.S., to spread their roots, to have more opportunities like great schools for their children, and to develop a like-minded community. I think the best part is seeing that you're bringing over not just the nurse, but their family."
Are you interested in exploring the U.S. like Mark and find out which city speaks to you the most? Let us know by filling out a quick-start application or download AMN Passport to start applying to jobs right from your phone!