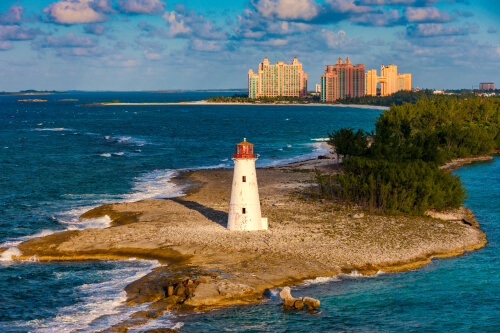 Location Spotlight: Travel Nursing Jobs in Rhode Island
As one of the original 13 colonies, Rhode Island is rich in history, and though it's the smallest state in the nation, it's big on personality.
Nursing jobs in Rhode Island offer the opportunity to soak up beautiful landscapes, sparkling beaches and a vibrant four-season environment.
Rhode Island also offers an outstanding quality of life with excellent nursing career opportunities, low crime rates and abundant outdoor activities.
When considering a travel nursing location, Rhode Island beckons with its eclectic mix of metropolitan city life and laid-back beach communities.
Travel Nursing Jobs in Rhode Island
Nursing jobs in Rhode Island are abundant. According to U.S. News, it ranked 8th nationwide in healthcare; ranking 6th for access to healthcare and 13th in healthcare quality.
The state also ranked 23rd for economic opportunity and 29th for economic growth. It's also considered a relatively safe state; ranking 8th for public safety, 11th for low property crime rates and 8th for low violent crime rates.
Check out three reasons why you should consider Rhode Island as your next travel nursing destination.
1. Quality of Life
Because Rhode Island is so small, no matter your travel nursing location, you'll find plenty of activities within a short drive. Most of the coastline is free to the public with gorgeous summers, perfect for making new friends.
Winters bring snow with skiing and ice skating opportunities. The state's alluring foliage is unmistakable in the fall with trees bursting with color, and spring brings an explosion of greenery.
Rhode Island ranked 4th in the nation for its natural environment, which greatly adds to the quality of life for residents.
2. Cost of Living
While the cost of living is somewhat high in Rhode Island, your dollar goes slightly farther than the national average. USA Today reports a dollar is actually worth $1.01 in Rhode Island.
While this may not sound like much, it's good compared to states like California where $1 is only worth 88 cents, New York where it's worth 87 cents and Hawaii where it's worth 84 cents.
Money also reports that if your Rhode Island household income is $58,073, your real income is $58,838.
3. Popular Cities
Dubbed the Ocean State, Rhode Island boasts 400 miles of coastline, plus hundreds of historic landmarks that add to the state's beauty.
Plus, you'll find cozy communities, including these popular locales for travel nursing jobs in Rhode Island:
Warwick is home to 30 individual villages, Kent Memorial Hospital and numerous shopping venues.
The seaside town of Newport is known for sailing, an annual jazz festival, fabulous shopping spots and historical colonial buildings.
The capital city of Providence is one of the oldest cities in America and home to the Ivy League Brown University and eight hospitals.
Pawtucket shares a border with Providence and offers a remarkable downtown district full of distinctive shopping and dining options.
East Providence boasts 25 buildings listed on the National Register of Historic Places.
Woonsocket is home to Landmark Medical Center and the national headquarters of CVS Health.