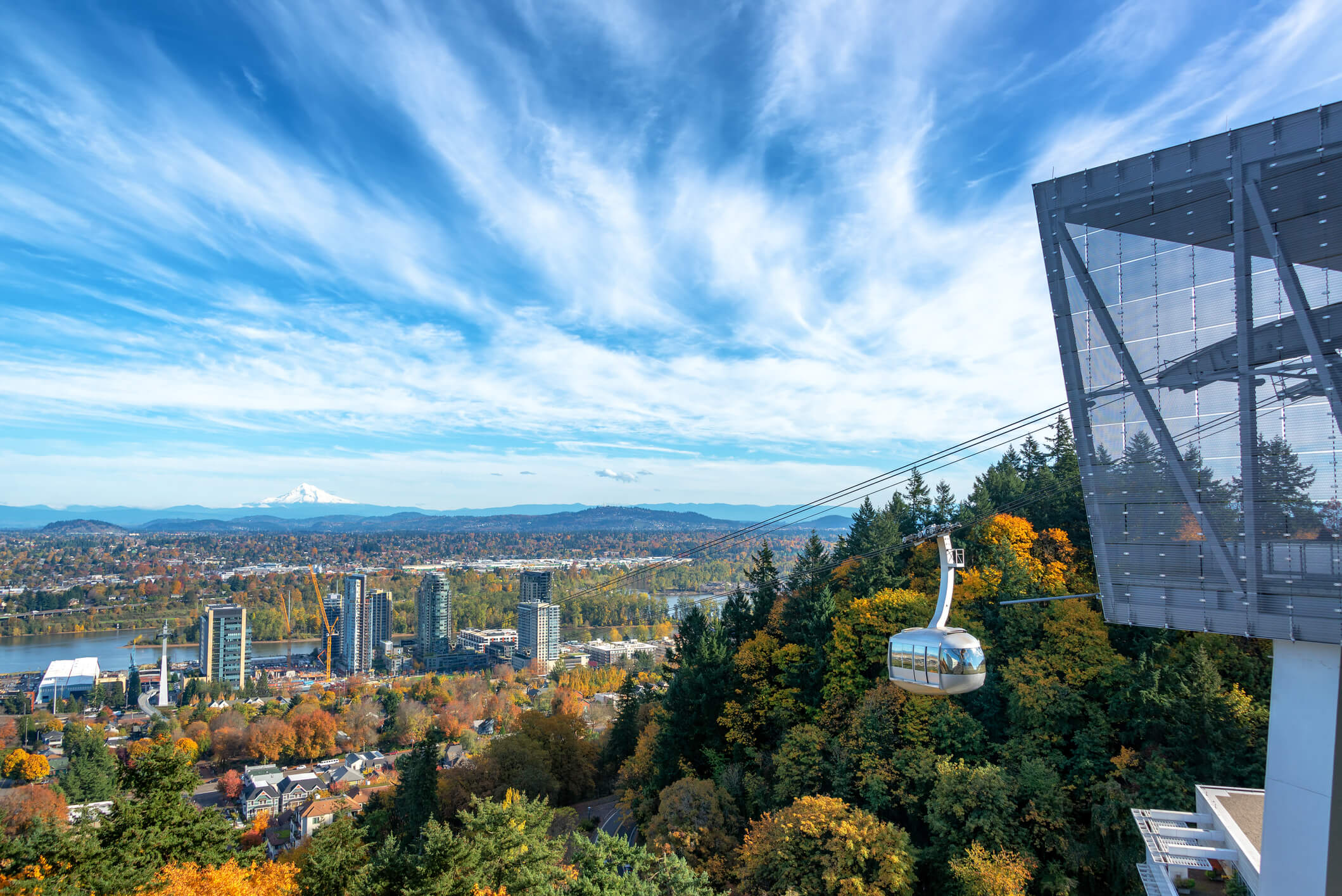 Live Like a Local in Portland: Travel Nursing Jobs in Oregon
Portland is a phenomenal city for travel nurses, and home to one of our Advanced offices!
This Pacific Northwest city has hiking, nature trails, an incredible food and drink scene with rooftop bars, and the largest independent new and used bookstore in the world—all within the the city limits.
Head to the Eastside
To really live like a local, you'll want to explore downtown and other areas but then move on to venturing around the Eastside—Southeast Portland to be more specific. Check out Hawthorne Street and Division Street in addition to the Central Eastside Industrial District. There neighborhood are full of breweries, distilleries, restaurants and shopping.
Hike and Bike
Portlanders love to get out in nature and some of that has to do with the fact that we have Forest Park, one of the largest urban parks in the United States at 1,293 acres.
Don't Use an Umbrella
This one isn't 100% true. Portlanders do use umbrellas. Portland is actually home to ShedRain, one of the largest producers of umbrellas. We've got all of the umbrellas we need here but we're not phased by a bit of drizzle.
Must-Attend Brunch
Portlanders love food and drink, especially brunch. There may be lines but if you brave it out like a local, we promise it will be worth it. Try Broder Nord to experience just how hip Portland can get, Woodsman Tavern for a taste of the Pacific Northwest, or Mother's Bistro to experience old school Portland.
Plaid and Flannel
It's basically the Portland uniform. Check out Portland Outdoor Store to suit up.