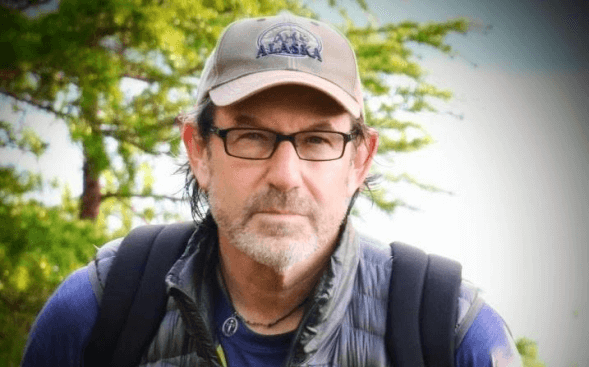 ICU Travel Nurse Inspired by DAISY Award Recognition
Chip Cromer, RN, couldn't believe it when he learned that he'd won a coveted DAISY Award, an honor bestowed on nurses who demonstrate clinical excellence in providing compassionate patient care.
"I think you've made a mistake," he demurred.
But it wasn't a mistake. Chip has worked as a travel nurse with American Mobile, an AMN Healthcare company, which has partnered with The DAISY Foundation to recognize outstanding nurses.
And Chip is definitely an outstanding nurse. Just check out this part of his nomination: "Chip goes above and beyond for all of his patients and creates a relationship with each and every one of them."
That's the kind of person that everyone wants to have as their nurse.
His Third Career
Nursing is essentially a third career for Chip. He owned a furniture design and manufacturing company for 25 years, while his wife actually worked as a nurse. But when he was feeling restless, he worried that he was too old to make a change.
Then, one day, he had lunch with a friend who was an EMS director. When his radio went off, the friend invited Chip along for the ride. By the end of the day, Chip felt calm and focused again–and ready to make that change. He got an associate's degree and became a paramedic. To his surprise, he was really good at it, too.
He soon realized he still had more to accomplish and signed on for a RN transition program. He kept on working as a medic, but as he followed his path into a new career in nursing, he got to spend some time doing home visits with patients with chronic obstructive pulmonary disorder (COPD). And he realized how much he enjoyed the teaching aspect of nursing.
"I began to see how much time you have with patients and families when you're a nurse," he says.
The Value of Travel Nursing
At age 63, Chip has been a nurse now for seven years, and he's not slowing down. He wants to get as much experience as he can, and travel nursing is allowing him to do that.
Chip has worked all over the country, from a 25-bed hospital in Alaska to his home state of South Carolina. He recently wrapped up an assignment at Wake Forest Baptist in North Carolina, where he worked in both the surgical intensive care unit (SICU) and the medical intensive care unit (MICU).
Chip comes in with a smile, ready to spring his arsenal of tried-and-true jokes on a new audience. But he always makes sure that he uses his good sense of humor and his good attitude to support his patients and the other team members.
"As a traveler, you can come in and shine a little bit of light," he says. "I think it keeps things fresh, having travelers come through."
Inspiration From The Award
Chip believes in having a purpose in life. He sometimes talks to patients about that. "You have to have a reason to get up in the morning," is how he puts it.
His purpose, of course, is being there for his patients. He gives 100 percent of himself to his patients and their families. And when he leaves at the end of a shift, even a really hard shift, he says a prayer, thankful that he was able to be strong for his patients. He has also started writing down stories of all the patients who have touched his heart over the years.
Earlier this year, Chip had a young male patient in his 30s who spent a month in the hospital. Chip poured his energy into caring for him, and as a result, he became very close to him and his dad. When the patient went home, his father sent a picture of him to Chip so he could see how well he was doing.
"That's what it's all about," he says.
Being honored with a DAISY Award reinforces Chip's drive to give patients like that young man his all.
"It took a long time to see myself as a nurse," he says. But this type of recognition helps others see him as not just a nurse but a great nurse.
Or as he puts it, it's recognition and inspiration in one: "Yes, Chip, you're a good nurse; now go out there and be one."
"It renews my commitment to my profession," he says. "It feels good."
AMERICAN MOBILE is seeking skilled and compassionate travel nurses for thousands of short-term assignments across the U.S.