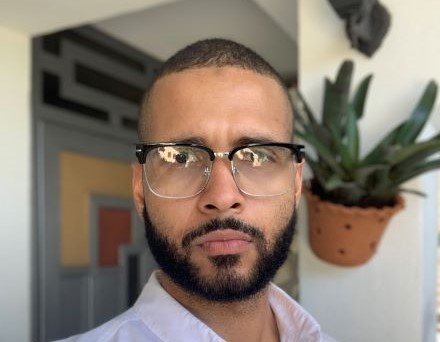 ICU Travel Nurse: Kindness in the Workplace
Cardiac Staff Nurse Turned ICU Travel Nurse
Meet Christian G., a travel nurse on assignment at Cornell Medical Center in New York. Christian is currently working his first travel assignment ever, and we're excited he launched his travel nurse career with AMN Healthcare! Prior to working with AMN Healthcare, Christian was a cardiac staff nurse who was curious about what travel nursing had to offer.
Christian shared he was inspired to try travel nursing because he wanted "the flexibility and to see different hospitals and facilities". "I never had the chance to experience other facilities with my previous employer. I never got to see different charging systems, different work cultures, and different technologies, so with travel nursing that's something I am definitely able to fulfill, and it makes me more flexible with the care that I'm providing."
The Journey to Becoming a Travel Nurse
"I started with clinical nutrition. Unfortunately, I never really got a chance to get into it because unlike nursing, it's not straightforward in terms of career access. There are a lot of hoops you have to jump through, and the income is insufficient especially for those with student loans, so it actually took me a little while to get back into health care."
Christian's nursing journey was sparked after reconnecting with friends from his clinical nutrition days. He shared "after getting back in touch with my friends, a lot of them turned out to be nurses and they told me to look into it. It's flexible and you can do so much with nursing. You can stand bedside, you can become a nurse practitioner, or you can be an educator with the right training."
Christian worked in telemetry as a staff nurse, making the natural transition to ICU as a travel nurse.
Kindness in the Workplace
Christian shared that he has met incredible people while on assignment. "The facility I am at right now is very kind to travelers and even though they didn't know me well, they've been very helpful. For example, one of my patients was having a respiratory emergency but at the same time, I had other patients to care for. I was juggling two things and even though our floor was short-staffed, the other nurses were great, and they drew my labs for me and asked me how they could help while I was caring for the patient in distress."
His fellow nurses were not the only people in the workplace showing kindness. "Recently, I had a patient with terminal cancer. This man went through so many interventions, he's on dialysis, he's getting blood drawn left and right. His family members that were there, his wife and daughter, were so upbeat. His daughter was giving him a massage while the wife remained patient and positive. Not once did any of them complain. The wife would ask if she was in my way or in my space. They were very thankful for what I did."
Christian shared how non-healthcare professionals can show kindness to nurses. "It's difficult to put yourself in somebody else's shoes," Christian begins. "I think that the problem is as human beings we're so focused on our own needs that we don't always remember that healthcare professionals are caring for multiple patients, so, patience goes a long way. Have respect for someone else's time and care."
Travel Nursing with AMN Healthcare
Christian's recruiter, Stephany J., has shown kindness as well. "Stephany is very attentive to my needs. I've never expressed something to her that she didn't follow up on. She's also very responsive when it came to reaching out to myself or reaching out to the facility for clarification. She's also been very transparent, which I appreciate. She's on top of her game."
"My advice for someone beginning travel nursing is to not take things personally and even though the people around them [at the facility] are going to be helpful, just keep in mind that at the end of the day as a traveler, you have your own interests at heart because you don't belong to the facility. You're not staff. You're there for three months and need to conduct yourself as such. Learn the culture, apply it, but also remember that you're only visiting so you have to hold yourself at a higher standard."
Join us in spreading kindness by sharing your kindness experience via Instagram, Facebook and Twitter.
If you're interested in a travel nursing experience like Christian's, apply today.