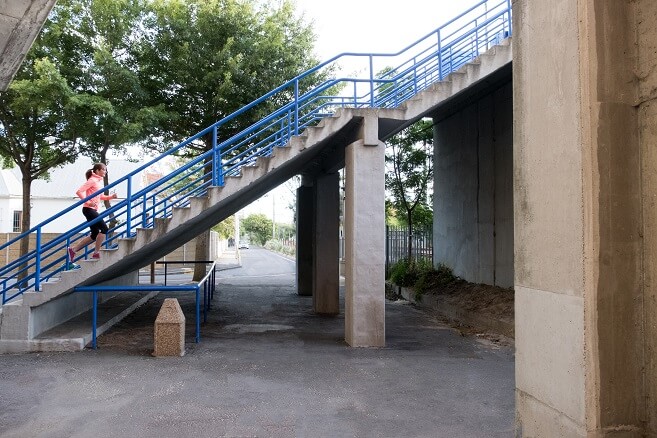 How to Fit in a Workout After a Long Nursing Shift
A study conducted by the University of Maryland's School of Nursing found that 55 percent of the female nurses they surveyed were overweight or obese. Many participants cited similar reasons for weight fluctuations, including job stress and disrupted sleep and eating schedules, unhealthy snacking and inability to schedule regular exercise due to working 12-hour shifts. Although you may feel like you're too tired to fit in a workout after a long nursing shift, even limited amounts of intense exercise can increase your energy level at work and improve your focus and your mood.
Workout Before, During or After a Nursing Shift
Nursing is a physically intensive profession, which often makes it difficult to find extra energy to exercise. However, staying physically fit is an important part of staying healthy. You can grab a workout before, during or after a long nursing shift with the right strategy.
"Between fatigue from working a long nursing shift and finding a time the gym is actually open, it can be tough to find the motivation to work out as a nurse," says Jocelyn Nadua, Registered Practical Nurse and Care Coordinator at C-Care Health Services, a dedicated home care provider and healthcare staffing agency. "The truth is, the hardest part is getting yourself to the gym — once you're there, you'll find a newfound burst of endorphins and energy you would not believe."
"There are many tricks nurses can use to make exercise a priority," assures Catherine Burger, BSN, MSOL, RN, NEA-BC at RegisteredNursing.org. "First, the nurse must know their own body and habits to learn the best time to exercise."
Nadua advises you to "sign up for a gym that is open 24 hours, set an extra early alarm and make it your priority to go before your shift. This way, you maintain your fitness while also energizing yourself for the long shift ahead."
"Many healthcare facilities offer an on-site gym or allow staff to use the Physical Therapy Gym during off hours," suggests Burger. "This allows you to get in a quick 20 minutes during your lunch break, which can make a tremendous difference. Nurses can also have their gym bag packed with a favorite power bar, water and clothes to stop at the gym before going home. Be prepared, so there are no excuses to stop home first before getting in at least 30 minutes."
Do Short, Intense Workouts Around Your Nursing Shift
Short workouts can be just as beneficial when done correctly. A few minutes of focused cardio like high-intensity interval training (HIIT) is often better than half-hearted time spent at the gym. HIIT can be any exercise you can alternate between intense bursts of activity with less intense activity. For example, run fast for a minute, then walk for two and repeat for 10 to 15 minutes total.
Even the simplest workout may improve your energy level, and it doesn't even have to be traditional exercise. Choose an energetic activity you enjoy like going dancing with friends or enthusiastically playing with your child or dog at the park. Make exercise a part of your daily routine and you might be surprised how good you feel.