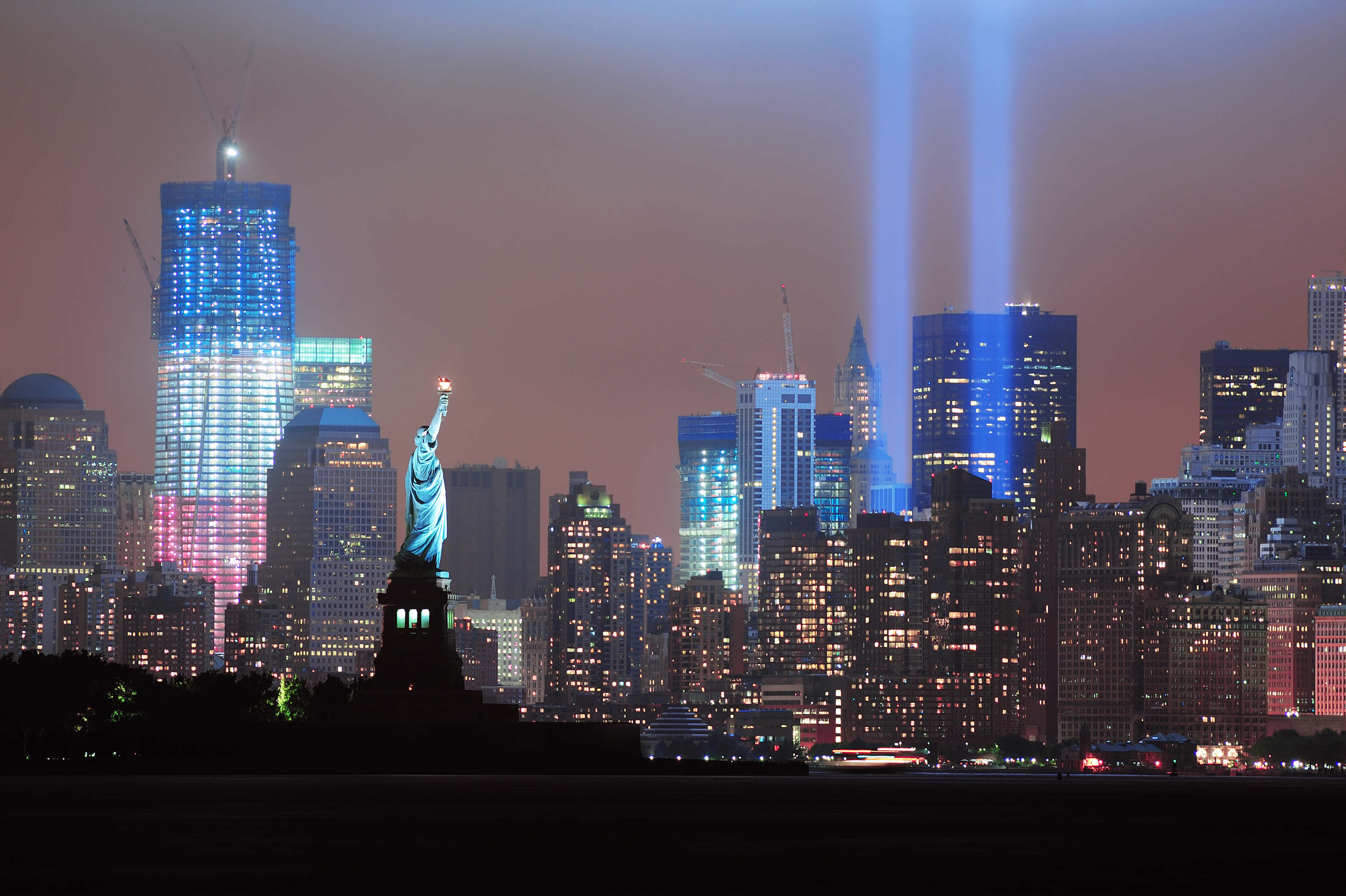 Honoring Nurses Lost on 9/11
Remembrances of 11 Nurses Who Died on September 11, 2001
As another anniversary of the terrorist attacks on September 11, 2001 arrives, we at American Mobile/NurseZone would like to honor 11 outstanding nurses whose lives were taken on that fateful day. Many perished while trying to rescue victims or help other rescue workers. All are remembered by family and friends as talented, giving, selfless and courageous in their fields.
The following nurses are remembered in alphabetical order by last name.
Touri Bolourchi
Touri Bolourchi, a 69-year-old retired nurse, boarded United Airlines Flight 175 bound from Boston to Los Angeles on Sept. 11, 2001. She was heading home after visiting her daughter. At 9:03 a.m., the plane crashed into the South Tower of the World Trade Center.
An Iranian-born Muslim, Bolourchi met her husband, Abkar Bolourchi, MD, an internist, while serving as head nurse at Women's Hospital in Tehran. Described as an accomplished nurse, she spoke six languages and loved to garden and read. More than 500 people mourned Bolourchi's death at a Los Angeles Muslim cultural center six days after the terrorist attacks. She left a husband, children and grandchildren.
Lydia Estelle Bravo
Lydia Bravo, 50, occupational health nurse at Marsh & McLennan Companies, Inc., had just returned to work on September 11 after a week's vacation. Her office was on the 94th floor of the World Trade Center.
A New York City native, Bravo graduated from Manhattan College as a registered nurse and worked for eight years in the oncology unit of Cornell Medical Center, New York City. She also worked at other New York firms, the Port Authority, and had a passion for cooking, foreign travel, languages and foreign films. She left a fiancée, daughter, two brothers and two sisters.
Ronald Bucca
Ronald Bucca, 47, was one of at least two rescue workers who actually reached the 78th floor of the South Tower of the World Trade Center, the site of the airplane crash. The fire marshal with the New York City Fire Department was organizing a plan to help victims out of the building. City fire officials discovered this when they finally listened to the only known recording of firefighters inside the towers.
Bucca was an LPN and held an associate's degree in occupational health and fire science, and a bachelor's of science degree in public safety. During his career as a firefighter, he received five citations for bravery. His hobbies included archaeology' travel' history and physical fitness. Bucca left a wife, children and many family members.
Gregory J. Buck
Greg Buck, 37, graduated at the top of his nursing school class and was second in his fire academy class. He attended the Culinary Institute, was an accomplished woodworker and classical pianist--all before he joined the New York Fire Department in 1995. Buck entered the South Tower of the World Trade Center 10 minutes before it collapsed. He was a firefighter with Engine 201, and is survived by his wife, a nurse practitioner, parents, a brother and other family.
Christine Egan
Christine Egan chose to visit her younger brother's office on the 105th floor of the World Trade Center on 9/11. The 55-year-old nurse epidemiologist worked with Health Canada in Winnipeg, Manitoba. Egan taught at the University of Manitoba and received a PhD in community health services. She is remembered as "the woman with a beaming smile (and) one of the most energetic, fun-loving people" her friends and family knew.
Carol Flyzik
Carol Flyzik was a passenger aboard American Airlines Flight 11, which hit the World Trade Center's North Tower at 8:46 a.m. September 11. The 40-year-old medical software marketing manager was on a business trip to the West Coast.
A native of Georgetown, Mass., Flyzik had previously worked as a registered nurse at Hale Hospital in Haverhill, Mass. She is remembered by co-workers and family as a caring professional who was always willing to help anyone.
Debra Lynn Fischer Gibbon
After working for 17 years for another insurance company as an occupational health registered nurse, Debra Lynn Fischer Gibbon was convinced to come work at Aon Corporation. The 43-year-old mother of three teenagers from Long Valley, N.J., became a senior vice president at the firm. Her job was to coordinate services for the company's top clients. Gibbon's friends and family said that, despite a 90-minute commute to work each day, she managed to spend ample time with her children. She was leading a meeting on the 105th floor of the South Tower of the World Trade Center on Sept. 11.
Geoffrey Guja
Because of an injury, Geoffrey Guja, 47, was on light duty at a Brooklyn location and was not required to respond to fires. Nevertheless, the lieutenant with the New York City Fire Department's Battalion 43 ran to the subway with another firefighter and rode to the World Trade Center. He died when the buildings crumbled.
Though Guja was a registered nurse and worked part time at Mercy Hospital in Rockville Centre, "he never talked about that part of his life," said his wife Debbie in an interview with Long Island Newsday. She added, "But so many people from the hospital came to his service and talked about what a good nurse he was and how much they all loved him."
Stephen Huczko
Stephen Huczko, a 44-year-old police officer with the Port Authority of New York and New Jersey Police Department, died when the North Tower of the World Trade Center collapsed. He and four other Port Authority officers were found inches from each other and just two feet from the lobby exit. They had been making a desperate attempt to free a woman still strapped to a rescue chair.
Huczko was known for his limitless energy. He earned his nursing degree while working at night as a police officer for the Port Authority and planned to work as a nurse after his retirement at age 49. The father of four also was an emergency medical technician who had helped coordinate the introduction of life-saving heart defibrillators at Newark International Airport. During his career, Huczko received several citations for exemplary police actions, including a valor award for his heroic efforts during the bombing of the World Trade Center in 1993.
Kathy Mazza
Friends said that nursing was at the heart of everything that Kathy Mazza did. A former nurse in cardiothoracic surgery at St. Francis Hospital in Roslyn, N.Y., she left nursing in 1987 to join the Port Authority of New York and New Jersey Police Department. The 46-year-old attained the rank of captain, as well as commanding officer of the Port Authority Police Training Academy. She was the first woman to attain this latter position.
It took five months to find Mazza's body in the rubble of the World Trade Center. Before she died, she used her service revolver to shoot out windows in the lobby to create escape routes. Mazza was found with another nurse-officer, Stephen Huczko, near an exit. They had refused to leave a woman in a rescue chair.
Michael D. Mullan
Thirty-four-year-old Michael Mullan, a firefighter with the New York City Fire Department's Ladder Company 12, made his parents proud by emulating their careers. He was a nurse like his mother, he entered the military as did his father (Mullan was an Army captain in the reserves), and he also was a firefighter.
He also could play the piano "like Jerry Lee Lewis," his mother recalled. Mullen died while attempting to rescue fellow firefighters from the Marriott Hotel adjacent to the collapse of the South Tower of the World Trade Center, the first tower to fall.
In June 2012, the Joint Task Force-Civil Support dedicated its headquarters building at Ft. Eustis in Virginia in memory of Mullan, a reservist, emergency-room nurse and decorated New York City firefighter.
American Mobile is proud to work with some of the finest nurses around the country. Contact us to learn more about our travel nursing opportunities.
Sources