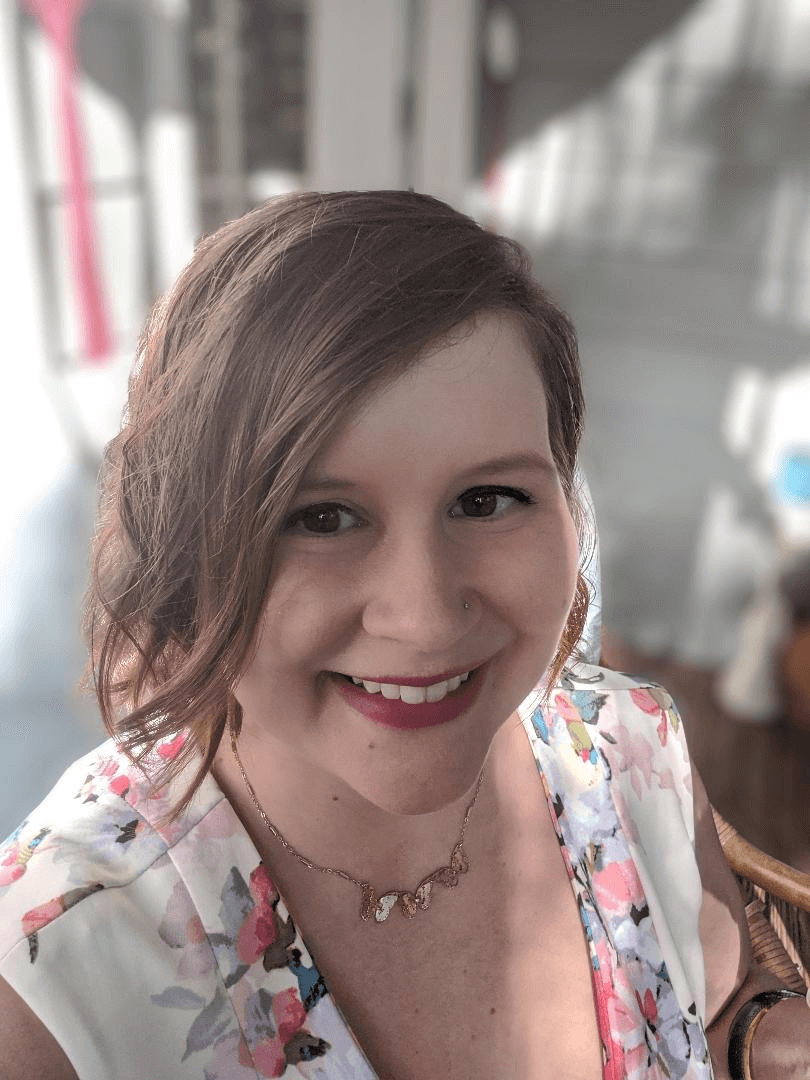 From Majoring in German to a BSN: Meet Travel Nurse Allyson Dunn
Allyson Dunn, BSN, RN, didn't expect her most recent travel nursing assignment to turn out quite the way it has. A global pandemic has a way of turning everything upside down. Especially if you work in healthcare.
But like many travel nurses, Allyson knows a little something about rolling with a change in plans.
She didn't set out to pursue a career in nursing. In fact, she graduated from college with a double major in German and international studies.
But while she was waiting tables in the Champaign, Illinois, area and trying to figure out where life would take her next, the brother of her then-boyfriend Marcus got sick and needed emergency surgery. Allyson stepped in to help afterward, and Marcus was impressed with Allyson's calm, compassionate care. He urged her to consider nursing.
And so she did.
A few years later, Allyson completed her associate degree and a BSN. She started her nursing career with a job in oncology and eventually switched to cardiology. Not content to be finished with school, though, she decided to pursue a graduate degree, too.
Today, Allyson works as an American Mobile travel nurse in North Carolina, where she is raising her toddler son with her (now) husband, Marcus. She is continuing her education and plans to become a family nurse practitioner.
"I drink a lot of coffee," Allyson joked. "I've always been a very busy person, though."
Travel Nursing in the Time of Coronavirus
Recently, Allyson worked the night shift in the oncology unit at Vidant Medical Center in Greenville, North Carolina. It was her third travel assignment and her third assignment at this particular hospital, which is located about 90 minutes from her home in Raleigh, North Carolina. She very deliberately chose to embark upon local traveling assignments, rather than taking assignments across the country, so she wouldn't be very far from home.
Like other hospitals, her facility took pains to reduce potential exposure to the coronavirus by cancelling elective procedures and refusing admission to visitors. The patient census is low, but that doesn't mean that the nurses aren't busy. The hospital is bracing for a surge in patients, and they're working hard to take care of the very sick patients they already have.
"My patients were very vulnerable and had zero immune systems," Allyson said. And the no-visitors policy was hard on her patients. It was hard on the new patients who were coping with the shocking news that they have cancer. It was hard on the patients who were close to death. All of them were alone--except for Allyson and the other healthcare team members.
"You sit with them, you talk to them," she said. "I help them call their families."
Some of her patients had received tablets from their families, so Allyson helped them figure out how to use them to stay connected with their loved ones through FaceTime and other apps. And when one family member contacted her because they were worried they couldn't reach their mother, she reassured them.
"It is 100 percent my job to make sure you can reach your mom at this time," she told them. "Don't feel bad asking me to help you get ahold of her."
"I really felt for them," she says of all her patients and their loved ones.
Her Coping Skills as a Travel Nurse
Like all travelers, Allyson has learned how to adapt to a new environment. Being adaptable is one of the most important things you can be, she shared. That's what travel nursing is about, after all: going to a new place and finding a way to make a positive difference.
"Being a travel nurse is like being a micro-hero for the hospital that you're going to," Allyson said. "They need you. That's why you're there. And their needs vary. There can be a lot of reasons why they need you, but they really need you. So, approach it like that: you are there to help."
And she encourages would-be travel nurses to take pride in knowing that.
"If you were not there, those patients would not have someone to take care of them. Or the nurses who were there would have too many patients to take care of."
Yes, working as a nurse is a little different right now. But Allyson, like others, is still using her core skills that she learned in nursing skills. And she's finding ways to cope with the uncertainties.
"The core advice I always give myself is to try not to worry about things you have no control over," said Allyson. "And be diligent in the things that you do. For example, I have a whole system for disinfecting when I get home, so I feel fairly comfortable that I'm not exposing my family to extra germs."
And when she's not working, Allyson is mindful of the importance of giving herself a break. Work-life balance is even more important now than ever. She practices yoga. She talks to her friend Jean, who is also a nurse. She watches movies with her husband. "When I'm off, I'm taking a lot of time to be with my son and really appreciate him."