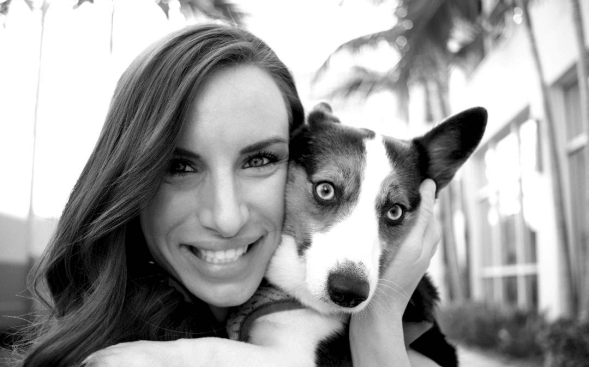 ER Travel Nurse Earns DAISY Award for Excellent Care
Travel nurse Brittny Greene, RN, loves the hectic pace and the energy of the emergency room. So much, in fact, that it's funny to think that she originally was considering a career in psych nursing.
Fortunately for her patients and colleagues, she couldn't resist the lure of the ER. Her enthusiasm for her profession has made a huge difference in countless people's lives.
Recently, it also won Brittny a very special accolade for 2020: a DAISY Award from American Mobile's parent company, AMN Healthcare, and The DAISY Foundation. These awards were created to recognize the extraordinary care that clinicians deliver to their patients.
"Brittny is kind, passionate and extremely patient," one of her patients wrote in her nomination for the award. "If I had any questions, Brittny made sure to provide her full attention, take the time to understand my concerns and made sure I fully understand what to expect with my care. It is clear that Brittny loves what she does and has a strong passion to helping care for others."
Brittny was completely surprised when her American Mobile recruiter, Jen Raczka, called her in early December to happily announce that she'd won a DAISY Award. "That was really good news to wake up to," she says. "I was like, 'That's so awesome!' I was super happy."
How She Became a Travel Nurse
Brittny has been a nurse for three years and just completed her first travel nursing assignment at Stanford Hospital in Palo Alto, California.
She had been working in her home state of Florida after nursing school when a friend who had traveled with American Mobile told her about her good experiences. Meanwhile, another friend had moved to California and kept asking Brittny to consider moving across the country, too.
When she consulted with an American Mobile recruiter and quickly landed a travel nursing job in California, "it was like the stars were all kind of aligning," she says with a laugh.
Brittny packed her things and her dog, a Corgi named Luna, and headed to The Golden State. She loved the assignment from the day she arrived in late October. She walks into work each day and marvels over the setting. The hospital has a new emergency room, with state-of-the-art equipment and technology. "It is so grand," she says.
Plus, she appreciates the opportunity to learn from the other nursing staff. She doesn't feel overwhelmed because there's always someone available and willing to help her out. That kind of support is important when you're a travel nurse, and it's even more important during the pandemic.
Meeting Challenges Head On
Handling the COVID-19 situation has been both physically and mentally challenging, Brittny says. Like other nurses, she has become accustomed to donning the personal protective equipment (PPE) and having to be especially cautious when spending time with patients.
But she's glad that she has the skill and the opportunity to care for those people. They need her.
"I have been there for people in their sickest moments when their family members were unable to be with them," she says.
How she has worked through the pandemic says a lot about her overall approach to patient care–and the passion that won her the DAISY Award. She approaches every patient with the intent of finding out how she can help them and what she can do to make them more comfortable.
"No matter what the circumstances are, no matter how busy you are or how short-staffed, you still go in and you give 100 percent to each patient as if they were your first patient of the day," she emphasized.
As her DAISY Award nominee noted, "Brittny truly cares for her patients from the moment she kindly greets them to walk them out for discharge. She is the kind of nurse that you want to care for your own family member."
What's Next for This Travel Nurse
Brittny is committed to learning as much as she can, every day. She's also working on becoming a family nurse practitioner–and hopes to find some travel opportunities as an FNP, too.
In the meantime, she's loving the travel nursing lifestyle. "It's amazing," she says. "It's rewarding and it's fun."
AMERICAN MOBILE is seeking compassionate, qualified nurses for travel nurse assignments across the U.S., and our recruitment team is ready to walk you through the process.