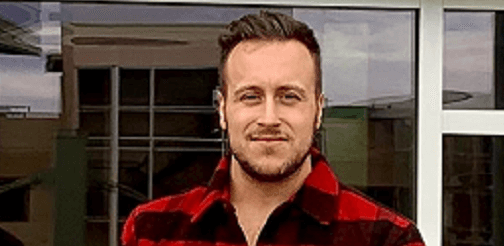 Canadian Travel Nurse in California Shines in Pediatrics
Growing up in Canada, Brennan Belliveau, BScN, RN, imagined what it might be like, living and working in sunny California. In fact, soon after he earned his BScN in 2015, he started to investigate the possibilities of moving to become a travel nurse in California.
Fast forward to 2019. Brennan arrived in the Bay Area to begin a travel nursing assignment at Stanford's Lucile Packard Children's Hospital.
"It was a dream come true," says Brennan. "I am so glad and so grateful to be here."
Setting a Goal to be a Travel Nurse in California
After nursing school, Brennan worked hard to rack up plenty of solid nursing experience. He knew he definitely wanted to work with children. He was a volunteer with the Big Brothers Big Sisters program, and he even taught hockey and skating classes to kids. But he was torn by all the choices for a nurse interested in pediatrics.
So, Brennan took a full-time job as a nurse on a pediatric cardiac and liver transplant unit at one hospital in Edmonton, Alberta, while also working two to three per-diem shifts per week in a pediatric psychiatry unit elsewhere.
"I couldn't choose between the two, so I had to make both work," he says.
If you listen to Brennan, you might think that's no big deal. But the reality is that he was putting in at least 60 hours a week for four years. He missed a lot of trips and nights out on the town with friends. But he kept his eye on the prize: California. Not just California, but a world-class institution like Stanford in California.
Today, he is grateful every time he arrives for work for his travel nursing job on the pediatric cardiac and heart-lung transplant unit at Stanford, where he gets to put his nursing skills and his passion for working with children and adolescents to good use.
"Looking back, everything happened for a reason, and putting my head down and working for those few years paid off," he says.
What Travel Nursing Has Taught Him
Brennan acknowledges that there can be hard days on a pediatric transplant unit. There are patients who experience setbacks, and yes, there is loss.
"Not every situation turns out the way you would like," he says. "Unfortunately, that can be very challenging."
But the good outcomes, the happy endings, are incredible.
"There's no better feeling that seeing a patient and a family get to leave our hospital and get a new life," Brennan says.
You might notice that Brennan refers to patients along with their families. He loves the welcoming environment that his employer has established for the families of the young patients. These are families who are under a great deal of stress–emotionally and sometimes even financially and physically. The hospital has created spaces for the families and encourages them to stay near their child as much as they want. They even help them connect with other families and make new friends in the name of forging bonds that will help them feel a little less alone during a hard time.
"I have a strong belief that's what contributes to a successful recovery for a lot of our children," Brennan says.
Brennan also believes in the importance of developing a good relationship with his patient's families. He approaches them with empathy and listens carefully to their concerns. "No one knows their child better than their family," he says.
Advice for Future Travel Nurses
Like many other travel nurses, Brennan remembers how he felt prior to starting his first travel nursing job. "I was nervous about leaving my hospital that I had worked at for five years, my home and my friends," he says.
But taking that leap has been more than worthwhile for him. He gets to do the work that he loves, and he's made new friends. And he hopes that other nurses who are weighing the opportunity of traveling will consider making a similar leap.
"No matter what the experience is, you will always be better off from having taken that chance."