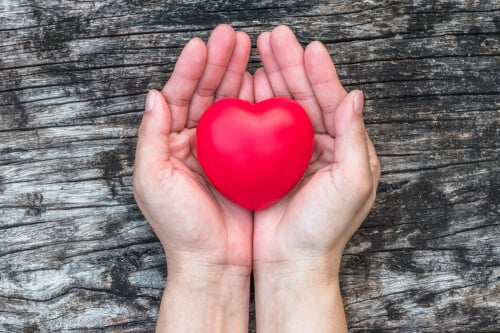 AMN Healthcare Celebrates 2018 Nurses Week Winners
Nurses Week 2018 is in the books!
The American Nurses Association designated this year's theme as "Nurses: Inspire, Innovate, Influence." AMN Healthcare is always pleased to celebrate nurses and the nursing profession and their myriad of contributions, and 2018 was an especially exciting year.
This year, AMN recognized two outstanding nurses for their contributions as part of its annual Commitment to Excellence Awards: Teresa Eaton, RN, and Catherine Burzette, BSN, BA, RN.
AMN also is proud to have collaborated with Gifts for Good so that the proceeds from our special Nurses Week gifts benefited several charitable organizations that, like nurses, are working to make the world a better place.
Teresa Eaton: Winner of the Passion Award
As AMN Healthcare sought nominations for the Passion Award, Teresa Eaton, RN, was quietly going about her business, working as a pediatric nurse on a travel assignment in Atlanta, Georgia. She's the lead RN, working with three LPNs and three physicians, and she keeps paperwork--and many other things--in order.
But it's the opportunity to work with patients that she truly cherishes. That's the biggest source of her enthusiasm and passion.
"I like this job a lot," she noted. "The kids are so funny; they are hilarious. And the babies are just so precious."
Pleased by the prospect of living with her grown daughter and young grandson during the assignment, Eaton started this particular job in November.
But she's worked as a nurse in a number of different environments since she became an LPN in 2007 and then an RN in 2009. Her guiding ethos is that she always imagines her patients to be her family members and friends--and she cares for them as if they were her own loved ones.
And she's enjoyed every opportunity she's received.
"I love it all," said Eaton. "I love nursing. It's the best job in the world to me."
Catherine Burzette: Winner of the Overall Award
Catherine Burzette got her first nursing license in 1975. She is currently working as a psych nurse in an inpatient acute psychiatric unit in a hospital in Twin Falls, Idaho. The mountains were calling to her after her previous travel assignment in Little Rock, Arkansas.
But while she enjoys the opportunities to hike and kayak when she's not at work, Burzette is truly driven by a passion for her job as a nurse.
In fact, that zeal and intense desire to learn has characterized her throughout her multi-faceted career. In fact, Burzette started traveling just a few years ago because she wanted to keep learning.
"I truly love change, and I love adventure. I love to learn new things," she said. "And I love to teach. Anywhere I go, I know that I can learn something new about healthcare delivery or cultural or social climates, and I can also bring my knowledge to the table."
She likes to coach people to follow their dreams--just as she's followed hers. Something she hopes that people will remember: the only one stopping you is you.
"At any age, you should be open-minded, flexible and willing to learn," said Burzette. "Every day of your life."
Gifts for Good Collaboration
This year, AMN Healthcare collaborated with Gifts for Good to make sure that our special Nurses Week gifts achieved two purposes: honoring nurses and helping people in need.
"It's just a natural way for companies to speak to corporate responsibility and do even more good than they're already doing every day," explained Laura Hertz, CEO and co-founder of Gifts for Good, who worked with AMN to develop the 2018 Nurses Week initiative.
This year, AMN offered to nurses the opportunity to receive a luggage tag or a key chain that benefited a charity--or they could skip receiving a gift and make a direct donation. Nurses could track the donations on a live ticker that Gifts for Good put together on a website for the event.
And the impact was tremendous! In fact, thanks to the participation of nurses all over the country and the partnership with Gifts for Good, AMN was able to provide 1,993 months of clean drinking water to people in need in the Central African Republic, as well as nearly 339 hours of employment to people in Haiti.
"It was a really cool campaign that AMN ran for Nurses Week," said Hertz.
Hertz herself was delighted by the prospect of an initiative to support nurses. Her own mother is a nurse, and Hertz has always impressed with the selfless dedication of her mother and her fellow nurses.
"I was really happy when I got approached by AMN," said Hertz. "I was excited about working with an organization that supports something so personal to me."