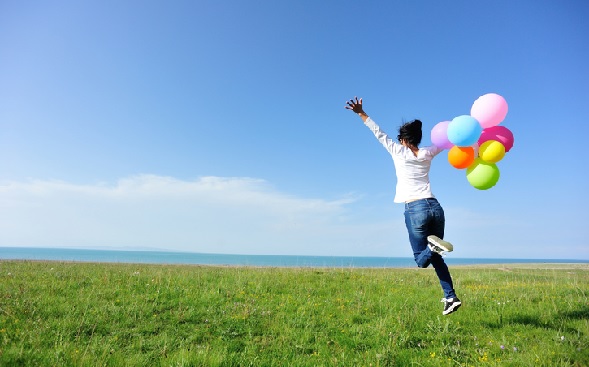 A Memorable First Year in Travel Nursing
A Med-Surg Nurse Collects Memorable Experiences From Travel Nursing Jobs With American Mobile
Claire Reichle, RN, BSN, has always had a passion for traveling, and since she first heard about travel nursing she had wanted to do it. So, after hearing positive feedback from a few friends who had become travelers, she recently decided to take the plunge.
Reichle, a med-surg nurse from Indianapolis, has traveled exclusively with American Mobile, an AMN Healthcare company, and just celebrated her first full year of traveling. She sent her recruiter, Carrie Gillette, a photo collage and note marking the occasion: "Yesterday was my official one year with AMN! Here is just a little sampling of photos of my adventures. Thanks for making it all possible!!!"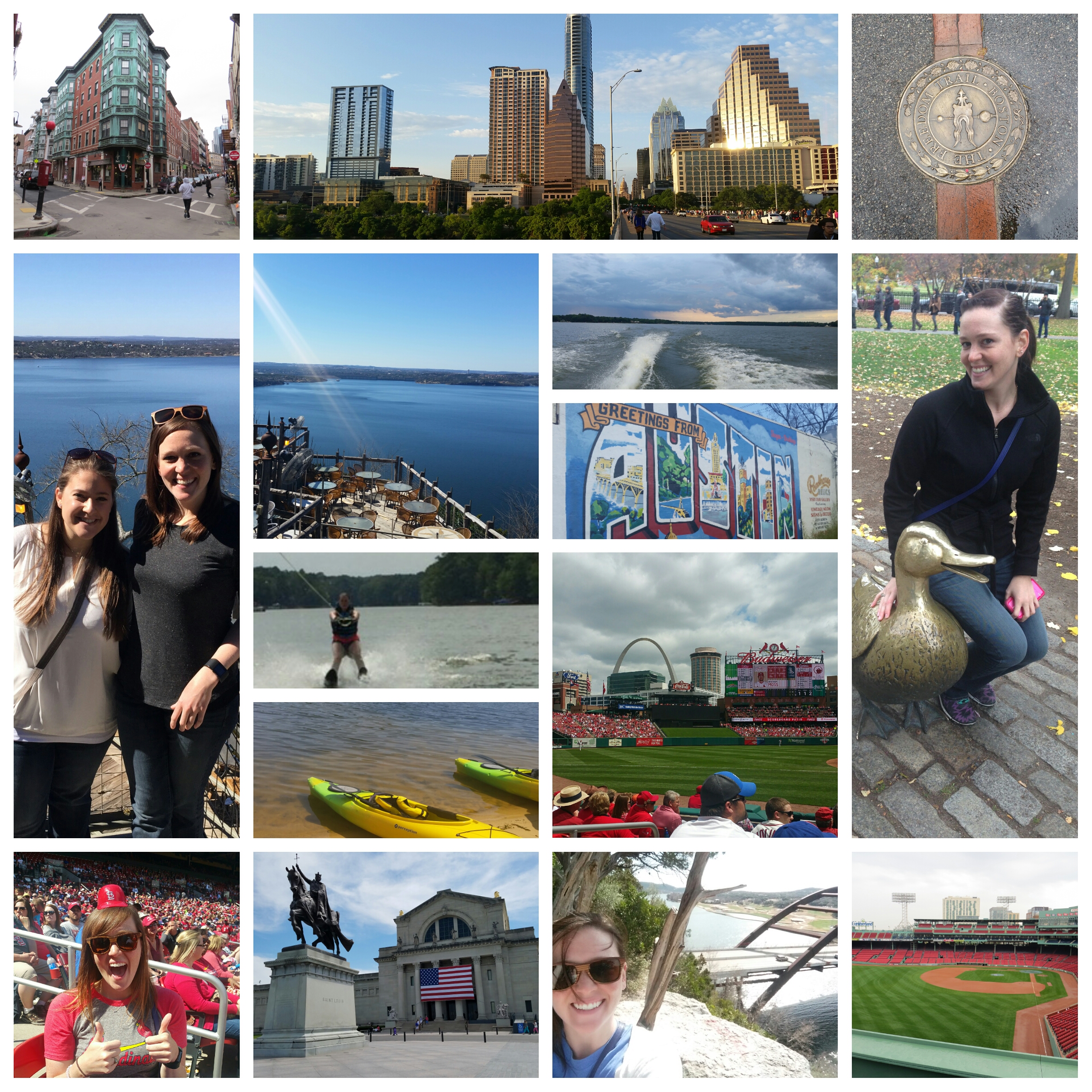 "I love my recruiter--she is awesome," Reichle explained. "Carrie has so much energy and she fights for me. I always tell her where I want to go and she commits to making it happen."
Gillette and her team not only help place Reichle in travel nursing jobs, but they also assist with relocation and provide support while she's on assignment. American Mobile's services include free housing, travel reimbursements, state licensing assistance, health benefits and more.
Experiencing New Cities and Facilities as a Traveling Nurse
In her first year of traveling, Reichle has taken travel nursing jobs in High Point, N.C. Boston, Mass., Austin, Tex., and is currently in St. Louis, Mo.
"So far, Boston has been my favorite location," Reichle remarked. "I loved that history was everywhere and the public transportation was so easy to use. That made it easy to go exploring. While I was on assignment in Boston, I visited all six New England states, staying in quaint bed and breakfasts along the way. I also took a trip to New York City. I was in Boston from October to December and it was just wonderful!"
"Professionally, it was a great assignment as well. Boston is a medical Mecca—there is so much research going on and it was wonderful to be exposed to that. I was working at Massachusetts General Hospital which is rated as the top U.S. hospital by U.S. News and World Report," she noted.
Reichle is using travel nursing to explore where she might want to take a permanent position. She plans to travel for at least one more year, and Nashville, Seattle and Colorado are on her wish list of assignment destinations.
"Traveling has definitely made me a more versatile nurse. I've gotten to see so many different ways of nursing. Of course the basics are the same, but it is interesting to see how research is applied in different places," she said.
Lessons in Packing and Socialization
Reichle typically takes a week off between assignments to visit home and then drive to her next assignment. When it comes to what to pack, she admits she initially overdid it on kitchen items, but was really thankful that she took along her heated blanket.
"When I drove back from Boston, I couldn't see out of any of my car's windows, so I unloaded a bunch of stuff at home," she laughed.
"One of the challenges of traveling for me is that it can be kind of lonely," Reichle reflected. "I'm an introvert so I have to choose to be social. That is good for me and it is a growing experience. I am comfortable doing things alone, but I want to meet people and have friends all over."
One thing she has discovered that helps fight loneliness is adding "snail mail" to the ways she stays in touch with people from back home. She says there is just something she loves about getting a letter in the mail with her assignment address on it.
The decision to travel with another nurse was another positive solution.
"When I was on assignment in North Carolina, I struck up a friendship with another nurse and we decided to do some assignments together. She was not a traveler at the time, but she started traveling with me. It was great to have a roommate and someone else who was excited to go exploring," she remarked.
Collecting Travel Memories
One of Reichle's traditions is that she runs a 5K in every location where she works as a traveling nurse.
"I love finding fun, themed races--getting the medal, shirt or even just a bib," she explained. "I got tricked into doing a half marathon with my friend in Texas, but it was a blast. I feel like it is a healthy way for some fun and a way to leave a mark on each city. Everything I own has to fit in my car, so it is a memorial keepsake as opposed to bulky stuff."
"I am about collecting memories--checking out breweries, wineries, restaurants, museums--as opposed to buying knickknacks and junk," she continued.
And after her first year of travel nursing, she highly recommends the experience to fellow nurses.
"If you are considering traveling, I'd say, 'Just do it. Jump in the water and do it!' That initial push is worth it. Traveling is worth everything that could be scary or go wrong," she encouraged.
American Mobile has a wide selection of travel nursing jobs and an experienced recruitment team to help you begin your travel career.
© 2016. AMN Healthcare, Inc. All Rights Reserved.