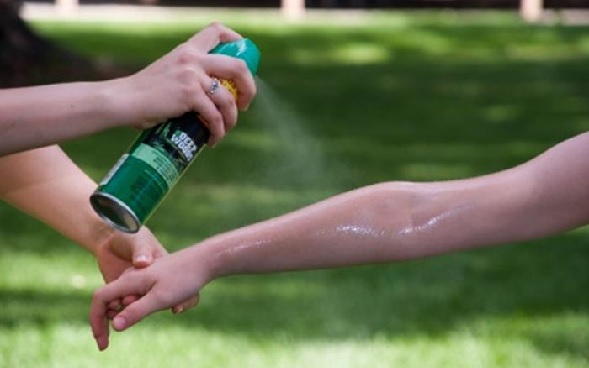 Zika Virus Update: 10 Things Nurses Need to Know
The Zika virus continues to make headlines, and the Centers for Disease Control and Prevention (CDC) has issued a travel advisory for a location in the continental United States. What do nurses need to know about the virus, on behalf of themselves and their patients?
Here are quick answers to 10 of the top questions about Zika infection:
1. Am I at risk?
It depends where you live and travel. The vast majority of Zika cases in the United States have been travel-related, with those who have contracted the disease having been in a country where Zika is common, or having sex with someone who has traveled to one of those areas.
As of early August 2016, more than a dozen cases of locally contracted Zika had occurred in the Wynwood neighborhood in Miami.
2. How is it contracted?
Most people contract Zika through a bite of an infected Aedes mosquito. This species is found in 30 states. So far, Florida is the only one with local transmission. These mosquitos travel only 150 meters, so widespread infection is unlikely, according to Tom Frieden, MD, MPH, director of the CDC. It can take two weeks for the infection to develop.
Zika also can be transmitted during sex and from a pregnant woman to her baby. Although not confirmed in the United States, it may be spreadable through a blood transfusion. There also have been reports of laboratory-acquired Zika infections.
3. What are the symptoms of Zika infection?
Four out of five people experience no symptoms. Some will have mild symptoms of fever, rash, muscle or joint pain, headache or conjunctivitis. Symptoms can last for a few days to a week.
4. What is the big fear then?
Babies born to pregnant women with a Zika virus infection may be born with severe birth defects, including microcephaly, in which the child's head is smaller than normal and the brain may not have developed properly. Women do not need to have symptoms to transmit Zika to their babies.
5. How to prevent transmission?
Although Zika vaccines are in clinical trials, none are available now.
The best way to prevent Zika is to avoid being bitten by an Aedes mosquito, which bite primarily during the day but also can bite at night. The CDC recommends applying an Environmental Protection Agency-registered insect repellent, which include those with DEET, picaridin, oil of lemon eucalyptus or IR3535. Treat clothing and gear with permethrin. Use screens and air conditioning, and eliminate standing water where mosquitos breed.
Pregnant women who live in or have traveled to an area with Zika should use condoms or other barriers, such as dental dams, every time they have sex, or they should avoid sex, including vaginal, anal, oral and sharing of sex toys, for the duration of the pregnancy.
6. What about traveling?
The CDC recommends pregnant women avoid areas with Zika, including the Wynwood area of Miami, and many countries in Central and South America.
7. Who should be screened for Zika?
The CDC recommends nurses and other clinicians ask all pregnant women in the United States about travel to affected areas and sex with someone who has traveled to these locales. Women living or frequently traveling to a Zika environment, or having sex with someone who has, should be tested for the virus in the first and second trimester of their pregnancy, as should any woman with signs or symptoms of Zika infection. Florida is providing free Zika testing to pregnant women at county health departments.
8. What else should women (and men) do?
Women who have contracted Zika should wait at least eight weeks and men should wait six months after the start of symptoms to try to get pregnant. Both men and women should wait eight weeks after traveling to a Zika area before trying to conceive.
9. What about treatment?
There are no specific treatments for Zika infection. The CDC recommends resting, drinking fluids to prevent dehydration, and taking acetaminophen to reduce fever and manage pain. Patients should not take aspirin or other non-steroidal anti-inflammatory drugs, and should check with their healthcare provider before taking other medications.
10. Is Zika reportable?
Yes, Zika infection in a nationally notifiable condition and any suspected cases should be reported to the health department. The CDC has started a U.S. Zika Pregnancy Registry.
FIND nursing jobs in your specialty and your chosen location with American Mobile.
Helpful links:
Zika Virus Information for Healthcare Providers (CDC)
Centers for Disease Control and Prevention: Zika Virus
Florida Department of Health: Zika Virus
© 2016. AMN Healthcare, Inc. All Rights Reserved.