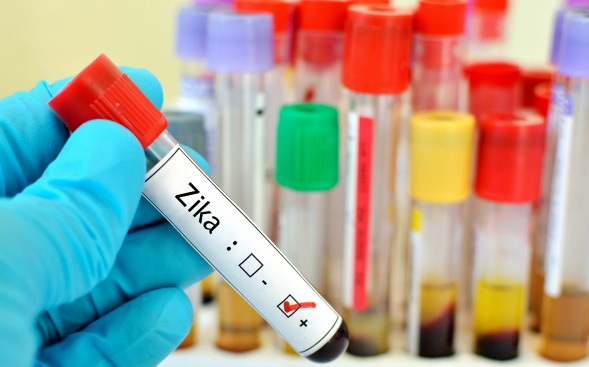 What Every Nurse Should Know About Zika in 2017
Plus 6 ways nurses can fight the spread of Zika infections
Have you heard the latest about Zika infections?
Regardless of whether you're a labor and delivery nurse, a neonatal nurse, a pediatric nurse, or you work in OB/GYN or urgent care, it's important to stay abreast of the latest information on Zika prevention, transmission and treatment.
"You really have to keep updated because it's evolving so fast," said Paul Jarris, MD, MBA, chief medical officer and senior vice president, Mission Impact, at the March of Dimes.
Helen Hurst, DNP, RNC-OB, APRN-CNM, agreed. "As information continues to emerge, we have a responsibility to keep up to date," said Hurst, who serves as an expert advisor to Healthy Mom & Baby, a program of the Association of Women's Health, Obstetric and Neonatal Nurses (AWHONN).
The basics of Zika infection
Zika is a mosquito-borne virus, spread mostly by the Aedes species mosquito, which bite both day and night. Zika infection is associated with numerous neurologic complications in adults, and it's known to cause microcephaly in babies born to women who were pregnant when infected with the virus.
Microcephaly is a condition in which the brain does not develop normally, often resulting in a smaller head size and a variety of serious complications.
In addition being transmitted through the bite of an infected mosquito, or from a pregnant woman to her fetus, Zika infection can also be transmitted through sexual contact, even if the infected person is asymptomatic.
For that reason, both women and men need to know the risks of exposure to the virus as well as the steps for preventing infection.
"If you're of childbearing age, Zika is of concern to you, whether you're male or female," Hurst emphasized.
Nurses can provide education on these topics, clear up misconceptions and help connect patients with the proper resources for information and care.
6 ways nurses can help fight the spread of Zika
1. Get current Zika transmission rates in the U.S. and abroad
The Centers for Disease Control and Prevention (CDC) maintains an updated map of countries and their Zika risk, along with travel recommendations for anyone planning to visit. A number of countries in Central and South America are considered areas at risk for Zika, and some areas of the U.S. have also been affected.
As of June 2, 2017, the CDC dropped their yellow status cautionary travel recommendations to Miami-Dade County in South Florida for pregnant women and couples of child-bearing age, but still urges precautions to prevent Zika infection.
As of June 13, 2017, Brownsville, Texas, remains an official cautionary area for residents and travelers due to a case of local mosquito-borne Zika infection in November 2016.
2. Don't discount the importance of a nurse's role
"Nurses are often the first point of contact" for patients, Jarris said. "They're very trusted health professionals and advisors. People listen to their nurse, and I think that's why nurses are such a critical resource in something like this."
This means that nurses in all settings have a great opportunity to educate patients about Zika and how people can protect themselves. For instance, nurses can talk to patients about the importance of condom usage or the use of an EPA-registered insect repellant with an active ingredient like DEET (even during pregnancy) to prevent Zika infection.
Even in active labor a mother may have questions, so labor and delivery nurses should be armed with current information.
3. Get a travel history and report when necessary
If a patient tells you that she's traveled to another country or a region with an elevated risk of mosquito-borne Zika virus transmission, pay close attention. Take a travel history and find out exactly which areas the patient visited and how long she spent there. And make sure that you update your team about the findings.
"If I was a labor and delivery nurse, and there was a travel history, I would definitely pass that along and let the doctor know," said Jarris.
Pregnant women who lived in or traveled to Miami-Dade County Florida from August 1, 2016 – June 2, 2017, or who had unprotected sex with men who traveled or lived there during that time, are urged by the CDC to get tested for Zika infection.
Similarly, pregnant women who live in, traveled to, or had unprotected sex with someone who lived in or traveled to Brownsville, Texas, on or after October 29, 2016, should be tested.
4. Don't minimize the issue to patients
Zika infection can have potentially serious consequences, including microcephaly of infants born to infected mothers.
Of the 1,527 completed pregnancies with laboratory-confirmed Zika infection reported to the CDC's U.S. Zika Pregnancy Registry as of May 27, 2017, eight had ended in infant death and 72 infants had been born with some kind of birth defect.
"Don't take it too lightly," cautioned Jarris. If you have a patient who may have been exposed, take the time to ask questions and let the rest of your medical team know, in case the patient needs to be referred for bloodwork.
5. Consider being a resource for your unit or office
"I think it's a really good idea for one nurse in the office to be the point person," said Hurst. You can volunteer to stay updated on the latest Zika research and information available from the CDC, the World Health Organization and the March of Dimes.
Nurses can even obtain resources to post in waiting rooms and exam rooms or hand out to patients.
6. Look for opportunities to educate and provide resources
Labor and delivery nurses, neonatal nurses, pediatric nurses, nurses in internal medicine or OB/GYN…it doesn't matter where you practice. You never know when you might have the opportunity to educate a patient or advocate on their behalf.
Nurses can refer patients to the following sources for more information about Zika:
The CDC's Zika virus information site. Contains the latest information for the general public and health care providers.
The Zika Care Connect website, created in collaboration with the March of Dimes, is designed for pregnant women with Zika and families of infants affected by the disease.
AMERICAN MOBILE places labor and delivery nurses, neonatal nurses, pediatric nurses and other nurses in travel nursing jobs across the country. APPLY today to get started!