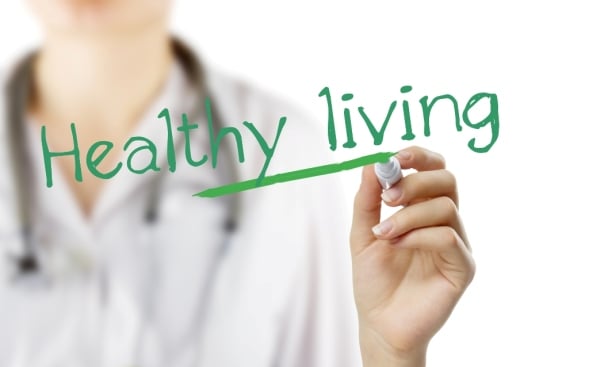 12 Ways to Make This Your Healthiest Year
An action plan for the Year of the Healthy Nurse
Nurses are the stewards of our nation's health care. Yet, too often, that responsibility comes at a cost, including their own health.
Nurses are less healthy than the average American, according to the American Nurses Association (ANA). "Now is the time to start tackling the problem," said Jaime Dawson, MPH, director of program operations for the ANA.
"We know from data that nurses are more likely to be overweight, get less exercise, have higher levels of stress and get less sleep," explained Dawson.
To counteract this alarming nurse health trend, the ANA launched their Healthy Nurse, Healthy Nation™ Grand Challenge and is encouraging both nurses and the organizations that support them to get inspired, be empowered and take the steps necessary to make 2017 the Year of the Healthy Nurse.
You can do it! 12 healthy steps you can take
First off, don't be overwhelmed; you can make changes one step at a time. The ANA is spotlighting one area of nurse health each month throughout the year. Using their themes as a framework, we've put together a list of small changes that you can make to your everyday routines. When added together, they can make a significant impact on your health.
Here are 12 ways to make this your own Year of the Healthy Nurse:
1.Benefit from your benefits. (January focus: Worksite wellness) – "Take advantage of [at least] one benefit your employer offers," advised Dawson. From healthier options in the vending machines to discounts at local gyms, employer benefits run the gamut. But, you'll never be able to use them until you find out what's available to you. Travel nurses can often access on-site fitness and wellness centers at their assignment facilities, too, so be sure to ask.
2. Shake the salt habit. (February focus: Cardiovascular health) – Most of us consume as much as twice the maximum 2,300 mg of salt recommended per day, based on the 2015-2020 Dietary Guidelines for Americans. Try substituting a salt-free blend of herbs: it doesn't take any extra room in your cupboard and you won't be sacrificing flavor. Rinse canned foods to remove excess sodium. Read all labels, even low-fat and low-calorie foods, as they often rely on sodium to improve taste.
3. Don't overlook your beverages. (March focus: Nutrition) – As you make a shift to healthier eating, consider the nutritional value of your drinks. The right beverage choices can enhance your health, but many add unnecessary calories, sugar and/or caffeine to our diet. Watch out for special coffee drinks and even smoothies that can really tip the scales in the wrong direction.
4. Add a little boogie to your routine. (April focus: Combatting stress) – Exercise is shown to reduce stress and, unfortunately, stress is a common ailment among nurses. You may not feel like you can add even one more thing, but gradually increasing your off-hour activity levels will give you more energy. And you don't need to find more hours in the day: have a dance party while waiting for your coffee to brew or stretch while you're waiting for dinner to cook.
5. Get regular checkups. (May focus: Women's health) – Be a good role model by seeing a doctor annually and staying up to date on blood work and other tests. Guys, this applies to you, too.
6. Just say "no," for healthier skin. (June focus: Skin health) Stress can take its toll on your health in many ways, including your skin, resulting in acne, wrinkles or other unwanted blemishes. Just because your co-worker can juggle 10 things at once doesn't mean you can, or should. Everyone has different limits; learn your own and honor them.
7. Shoot for 7 hours of shut eye. (July focus: Healthy sleep) Rest is one of the key areas of the ANA's campaign because it is so critical to overall health and to preventing nurse burnout. The CDC says that for most people, a good night's sleep means at least 7 hours. Make this a keystone of your routine, whether your shifts have you sleeping at night or during the day.
8. Do more of what you love. (August focus: Happiness) – Remember: nursing is not your life, it's your job. Make time to bowl, hike, or otherwise spend time with friends. Find your joy and prioritize it! Travel nursing jobs can allow even more opportunities to pursue your passions and try new things, so make the most of every opportunity.
9. Get help. (September focus: Work–life balance) – You may be your own worst enemy, always caring for others and not giving others a chance to care for you. Allow your loved ones, friends and colleagues the chance to support you in achieving your goals. Fellow nurse travelers can be great listeners, too, so take the time to build those relationships and you'll have support systems wherever you go.
10. Get your flu shot. (October focus: Immunizations) – You probably don't need the lecture on why these are important. Just pat yourself on the back for a job well done.
11. Go barefoot. (November focus: Mental health) – Going barefoot connects our bodies to the earth's negative ionic charge, which is a positive for your health. And, even if you don't buy into that logic, it feels good. Just visualize that beach sand or fragrant grass between your toes. Awww… (If it isn't barefoot weather in your neck of the woods, book your travel nursing jobs in California or another warm climate so you don't have to imagine.)
12. Hunker down and cook. (December focus: Healthy eating) – This is the perfect month to focus on incorporating more homecooked meals and snacks into your routine. Make batches of soup and freeze them in serving sizes appropriate for you or your family to heat and eat during the week. Cut up veggies for snacking and for use in dinner dishes. Hard-boil some eggs.
There you have it: a year of small changes, with a month to make each one a habit, and a lifetime to enjoy your improved nurse health.
Our best wishes for a healthier, happier you!
MAKE THIS YOUR BEST YEAR with travel nursing jobs in your choice locations. Sign up for job alerts or apply with American Mobile to get started!