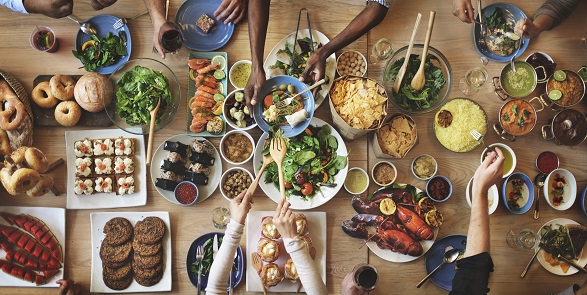 Top Travel Nursing Locations for Foodies
Working as a travel nurse gives you the opportunity to explore the culinary creations of different cities and towns. With temporary assignments in different locales, you can hit all of the top travel nursing locations for foodies and satisfy your cravings for flavorful adventures while using your skills and expertise at facilities throughout the country.
5 Top Travel Nursing Locations for Food Lovers
Knowing the five best travel nursing locations for food lovers can help you choose your next assignment with incredible dining experiences in mind. Check out our list of these must-visit travel nursing locations.
New Orleans, Louisiana
Creole cuisine draws eager foodies to New Orleans from around the globe. Travel nurses who take on assignments in this French-influenced city can find crawfish etoufee, po-boys and andouille sausage gumbo on almost every corner, and the selection of award-winning restaurants in New Orleans offers plenty of places to splurge.
Seattle, Washington
Pacific Northwest seafood is fresh, healthy and plentiful in Seattle. This makes it a top travel nursing location for RNs who want to enjoy plank-grilled sockeye salmon, boiled Dungeness crab and creamy clam chowder between shifts.
Chicago, Illinois
Chicago is known for deep-dish pizzas and Chicago-style hot dogs, but there are plenty of other foodie-friendly options to explore in this top travel nursing location. The restaurant-laden West Randolph Street is a go-to location for traveling nurses who want to explore some of the most innovative dining Chicago has to offer.
Austin, Texas
With over 1,000 food trucks in the city, Austin gives travel nurses the ability to try something new every day. The city is also home to plenty of barbecue joints and Tex-Mex restaurants, and the its brunch scene is booming.
New York, New York
The sheer confluence of cultural influences in New York City make it a must-visit destination for culinary explorers. In a single day, you can snack on authentic Italian treats in Little Italy, dive into some dim sum in Chinatown and enjoy a saucy slice of New York style pizza.
Whether you're an emergency nurse filling in at a large New York City hospital or a home health nurse on temporary assignment in a New Orleans neighborhood, there are plenty of opportunities for foodie nurses to dine well while on assignment. 
Planning your schedule in advance and booking early can help ensure that you get a position in one of the top travel nursing locations for foodies.