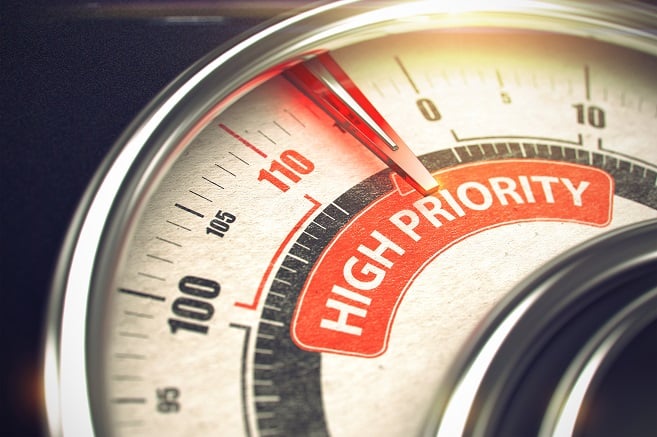 Top Nursing Student Loan Forgiveness Programs
What do you know about nurses' student loan forgiveness programs? The nursing profession is thriving, with registered nurses in particular set to see growth at a rate 15 percent higher than average. That's a tantalizing glimpse at a profitable future for students currently enrolled in degree programs, but the looming shadow of student debt threatens to pop the optimism bubble quicker than you can say "STAT."
Don't let the money you owe keep you from the life you deserve. For nurses just starting their careers, nursing student loan forgiveness can be the best prescription for a healthier, happier future. Check out more of the benefits of working with American Mobile. 
Top Nursing Student Loan Forgiveness Programs
Teaching the next generation. Registered nurses and advanced practice nurses who pledge two years of their time and talents to qualifying health care facilities with critical nursing shortages or accredited nursing schools may be eligible for financial assistance from the NURSE Corps Loan Repayment Program.
In return for teaching the next generation of nurses or caring for communities that might otherwise miss out on everything from preventative screenings to vaccines, nurses in the program see their student debt cut by 60 percent the first two years and another possible 25 percent the third year.
The military offers nurses student loan forgiveness. The Forever GI Bill includes something called the Military College Loan Repayment Program (CLRP). Thanks to CLRP, enlisted servicemen and women are eligible for as much as $65,000 to help pay down their student debt. All recipients must be enlisted (or extend their existing service contract if they're already serving), and the exact amount of money available depends on the branch of the military.
While the Marines offer little reimbursement to college graduates, the Army Student Loan Repayment Program caps out at the full $65,000, which is paid out in annual installments equal to 33.33 percent of the outstanding loan balance or $1,500, whichever is greater. The Air Force, Navy, Coast Guard and National Guard have their own programs as well.
Not all loans qualify for military assistance programs, and there are specific guidelines tied to each reimbursement plan. If you're considering serving your country in the armed forces, nurses' student loan forgiveness could be another item to add to the plus column.
Your employer may be able to help. Some hospitals are combating the nursing shortage by putting together robust benefits packages, including tuition reimbursement and options for nurses' student loan forgiveness. You may be limited in terms of where you can live and work, and there will likely be other conditions regarding term and type of employment, but the nursing student loan forgiveness could very well be worth a few years' commitment.
You could receive assistance if a decade has passed. Funds borrowed under the William D. Ford Federal Direct Loan Program are eligible for the Public Service Loan Forgiveness Program (PSLFP), but there are several caveats:
1. The loan can't be in default.
2. You must have made at least 120 payments (10 years' worth).
3. Those payments must have been made while you were working full time for an approved employer such as a governmental or non-profit organization.
Though the PSLFP launched in 2007, the 10-year waiting period means that 2017 was the first year any nurses' loan forgiveness seekers could even submit an application. Those who are eligible should apply soon; these types of government relief programs can be scaled back or canceled with little warning, but those who are already receiving benefits are often grandfathered in even if regulations change.
Work five years and cancel out your Perkins Loan.Perkins Loans are need-based, low-interest loans funded by the federal government and managed by your school. These loans may be cancelled for graduates who choose to work in a qualifying field, such as early childhood education, law enforcement or nursing. The amount of the loan eligible for cancellation depends on the profession.
For nurses, student loan forgiveness under the Perkins plan is very generous. Repayment begins at a rate of 15 percent the first and second years, grows to 20 percent for years three and four and then tops out at 30 percent the fifth year, adding up to 100 percent cancellation if you provide five years of qualifying service in a "direct care" role.
Some nurses' student loan forgiveness programs are state-dependent. When you're searching for ways to ditch your debt, where you live could make a difference. Many states offer residents nurses' student loan forgiveness plans, though the details vary. A few examples, below.
In Alaska, the SHARP program offers nurses who work in areas experiencing a health care shortage up to $27,000 in loan assistance.
Maryland's Janet L. Hoffman Loan Assistance Repayment Program gives full-time nurses working with low-income or underserved areas up to $10,000 per year for three years.
Nurses in Montana who choose to work full time at a state hospital or prison may be eligible for assistance if the loan balance exceeds $1,000.
The average college graduate leaves school with $37,172 in student loans hanging over their head. Nurses' student loan forgiveness is an understandable attractive option to anyone hoping to alleviate that debt, but it's critical to find help from reliable sources.
Avoid unscrupulous companies who seek to capitalize off fear and frustration and stick to the vetted programs listed above instead. It's safer and smarter, and with any luck, you'll be able to start or continue your nursing career with one less thing weighing down your bottom line.