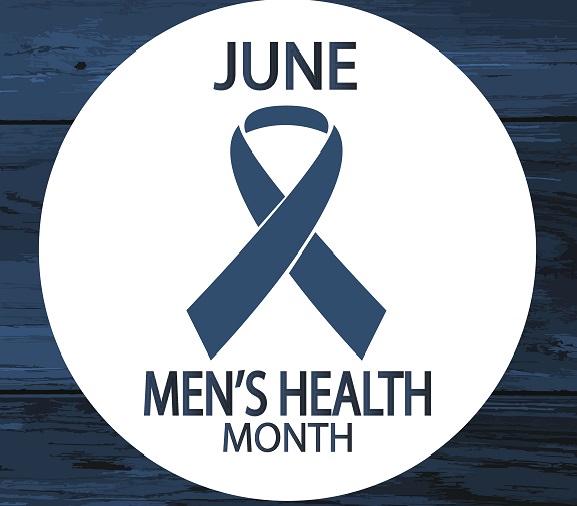 Top 11 Resources to Advance Men's Health
Between Father's Day and Men's Health Month, June is all about the fellas!
Men's Health Month focuses on men's health problems and encourages men and boys to seek medical advice and early treatment.
Statistics show that men are less likely to get regular doctor's check-ups or follow up on medical symptoms, which may explain their shorter life expectancy compared to women. We need to work together as mothers, fathers, sisters, brothers, and healthcare providers to make men's health a priority.
Men's Online Health Resources
A Call to Men: A violence prevention organization focused on issues of manhood, male socialization and its intersection with violence, and preventing violence against all women and girls.
American Society for Men's Health: ASMH's mission is to promote education, research and teaching related to the unique health care needs of males.
Brother, You're On My Mind: Collaboration between Omega Psi Phi Fraternity and National Institute on Minority Health and Health Disparities to raise awareness of the mental health challenges associated with depression and stress that affect African American men and their families.
Men's Health: Website and magazine to help men be healthier, smarter, more fashionable, more confident and more successful in their relationships and family life.
Men's Health Network: Provides health awareness and disease prevention messages and tools, screening programs, educational materials, advocacy opportunities, and resource center.
Movember: Men's health initiative focused on prostate cancer, testicular cancer and mental health.
Men in Nursing
Some men may be reluctant to visit the doctor because they are embarrassed to reveal medical concerns in the company of predominantly female nursing staff. Men's representation in nursing is gradually improving though. Male RNs not only have financially stable, rewarding careers, but they are well positioned to advocate for men's health.
Male Nurse Resources
Advancing Men in Nursing: AAMN seeks to shape the practice, education, research, and leadership for men in nursing and advance men's health.
Men In Nursing (Facebook page): Sponsored by Scrubsmag.com, a lifestyle magazine for EVERY nurse, with male nurse bloggers and contributors.
Men In Nursing (webpage): Sponsored by Community for Accredited Online Schools, information and inspiration for men considering becoming a nurse.
Nursing Scholarships for Men: Robert Wood Johnson's list of men's nursing scholarships.