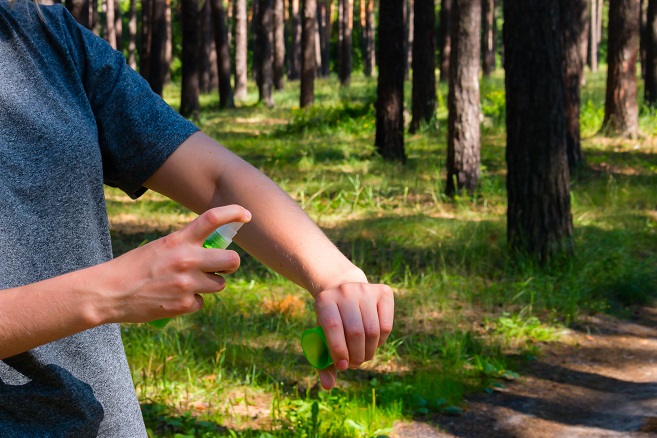 Tips to Summer Safety and Avoiding Infections
Whether you are traveling by air, land or boat this summer, pathogens could ruin the best-planned vacation. June is National Safety Month and it's important to know how to keep yourself and others safe when traveling. These experts offer tips on how to prepare before you go to reduce the risk of infection.
"If you prevent something from occurring, you do not need to worry about the infection," said Vicki G. Allen MSN, RN, CIC, FAPIC, a member of the communications committee at the Association for Professionals in Infection Control and Epidemiology. "It's focused around education and preparing on the frontend rather than having to sit in an [emergency department] or clinic on the backend."
Summer Safety Tips To Help You Enjoy the Season 
1. Preventing mosquito bites
While most mosquito bites hurt and itch, some of the flying bugs carry and can transmit the Zika, West Nile or the Eastern equine encephalitis virus to people. All three are relatively rare. The Illinois Department of Public Health reported a case of West Nile in May 2018. Zika made headlines in 2016 as babies of infected mothers were born with small heads and developmental problems.
"Patients who are pregnant or are wishing to become pregnant should avoid travel to areas of known Zika risk," advised Jenna Dran, NP, MPH, Zika response nurse coordinator at the University of California San Francisco Medical Center. 
The Zika virus can be transmitted sexually. "Women should wait a minimum of eight weeks after travel [to an area with Zika present] before conception attempts, and men should wait a minimum of six months due to the increased length of time the virus can last in semen," Dran said.
Even those not trying to become pregnant should avoid Zika, because while symptoms are usually mild, it increases the risk of Guillain-Barre syndrome.
"Nurses can help their patients minimize the risk of Zika infection by counseling patients on risks, symptoms and prevention strategies," Dran said. 
Prevention is the best defense. Dran recommends covering up with clothing as much as possible; staying in accommodations with screens in the windows or air-conditioning; using a bug-repellent regulated by the Environmental Protection Agency; and using a barrier method of contraception.
2. Repelling ticks
Ticks are another vector that more commonly attack in the summer months, particularly when people camp or hike in the woods. Lyme disease is a common concern in the northeast or Midwest. In other parts of the country, ticks can transmit Rocky Mountain spotted fever, anaplasmosis, ehrlichiosis, Powassan virus and babesiosis. 
Prevention is similar to that for mosquito-borne diseases, with the addition of treating clothes with permethrin and running them through the dryer on high for 10 minutes when back from the woods. Also, the tick should be removed by its head with a fine-nosed tweezers. 
3. Understanding Cryptosporidium or Crypto
The Centers for Disease Control and Prevention reported this spring that 493 outbreaks of Cryptosporidium, Pseudomonas and Legionella, from 2000 through 2014, caused at least 27,219 illnesses and eight deaths. One third of those infections occurred in hotel pools or hot tubs. Crypto caused 89 percent of the illnesses. 
Nurses should advise their patients not to swallow pool water, not to swim with diarrhea, to check pool inspections or test the water yourself before getting in. 
4. Preventing foodborne bugs
Foodborne bacteria and viruses cause about 48 million illnesses and 3,000 deaths each year, according to the U.S. Department of Agriculture. Such illnesses peak in the summer. Onset ranges from hours to weeks. 
Prevention requires keeping cold food chilled and hot food heated. This often can become problematic at summer picnics. Allen recommends when menu planning avoiding high-risk foods, such as mayonnaise, deli meats and milk.
People should wash hands before and after preparing food and after using the bathroom. Wash surfaces. Pack and serve foods in separate containers. Thoroughly cook meat and poultry. Keep cold foods in a cooler packed with ice and keep adding ice. Avoid eating perishable food that has been out of refrigeration for two or more hours.
Raw oysters and some other clams and mussels caught in warm waters can carry the bacteria Vibrio. Annually, about 80,000 contact the bacteria and 100 die. Oysters should be cooked before eating and hands washed after preparation. 
If traveling abroad, Allen suggested travelers take along an antidiarrheal agent, like Pepto-Bismol. 
While norovirus virus is more common in the winter, it occurs year round. It's a foodborne virus, but it also can be transmitted through contaminated water or by touching surfaces with the virus present. Norovirus is often associated with cruise ships, perhaps due to the close contact with other people who may have the disease. Allen suggested carrying wipes to clean surfaces.
5. Boosting your immunity to Summer colds
Cold viruses can attack any time during the year. Symptoms are the same – coughing fever, sweating and nasal congestion, with yellowish or greenish mucous. 
Respiratory etiquette is key, Allen said. "We recommend you sneeze or cough into your elbow instead of your hand." 
Touching contaminated surfaces and then your nose or mouth might transit a cold virus as will breathing in virus from someone who recently coughed or sneezed. The National Institutes of Health suggests avoiding sick people and washing hands frequently, especially after disposing of tissues. 
During National Safety Month and all summer, take precautions to reduce infections and talk with your patients about doing the same. 
"[It's about] education, communication and anticipation," Allen said.