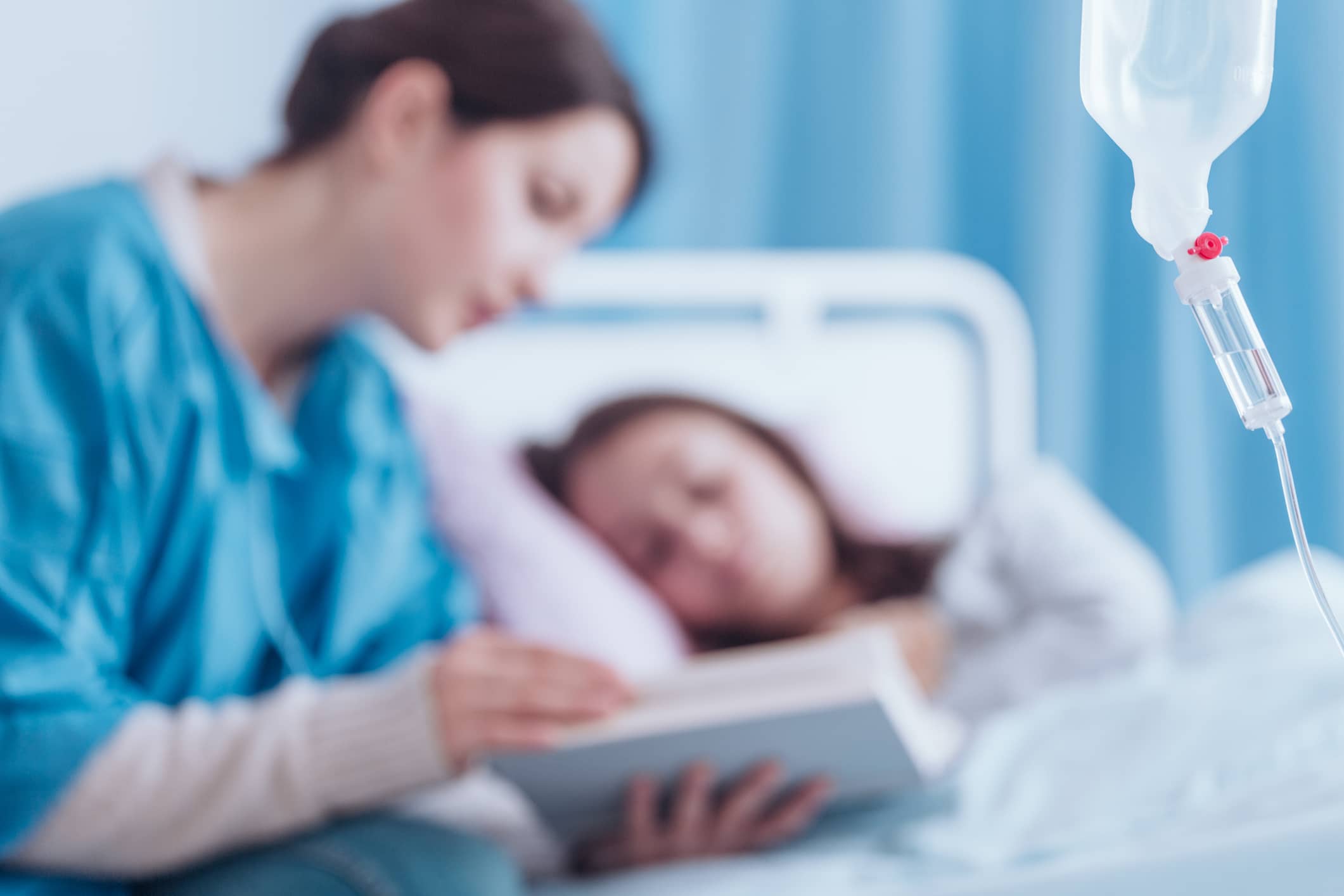 The Skills Needed for Pediatric Oncology Nursing
Pediatric oncology nurses, not only care for children and teens with cancer but they also care for the families and loved ones of the sick patients. To be a pediatric oncology nurse, one must have strong clinical skills and tremendous communication skills. 
"It take a special person to become a pediatric oncology nurse," said Michele Habich, DNP, APN/CNS, CPN, president of the Society of Pediatric Nurses and a clinical nurse specialist in Pediatrics at Central DuPage Hospital in Winfield, Illinois. "You have to have the mindset of the patient-nurse relationship. You get very close to them, but you have to remain therapeutic."
Cancer patients often require more frequent hospitalizations, sometimes with relapses, over many years. Consequently, the patients and their families form bonds with their nurses. 
"Those relationships are so strong, you cannot stifle them," Habich said. "That's part of the passion and fulfillment nurses get for caring for [patients]."
Losses are hard for the family and the nurse, she added, but there also are plenty of happy stories. Research and advances in medicine and nursing have led to children living longer. 
Assessments can prove more challenging with young children, because they may not talk and they may not be able to completely describe their symptoms. Nurses may rely on parents for information about how the child has handled pain or other symptoms in the past. Pediatric oncology nurses also must pick up on subtle clues or trends while assessing their patients.
Even when ill or receiving cancer treatment, "children still play and laugh, and we can engage them in things that are normal," Habich said. Pediatric oncology nurses understand growth and development milestones and interact with the child at the appropriate level. Additionally, the pediatric oncology nurse also focuses on the psychosocial aspects of care. The nurse might suggest inviting a friend to visit in the hospital or the parents to bring a beloved pet. 
"We try to make their life as normal as possible," Habich said. "The nurses are always thinking."
"How the child responds to each medical encounter will color his or her perceptions of healthcare in the future. For instance, a child who had a bad experience with a blood draw will carry that forward to the next time blood needs to be drawn," Habich said. 
"We understand why we have to do something," Habich said. "Every nurse has different creative things they do to get the patient a little more comfortable."
Child-life therapists can help with distractions while the nurse performs an uncomfortable procedure, Habich said. The therapists may let the child play with a syringe or put a mask on. 
"We still have to give the injection," Habich said. "We make sure we have the time to plan such things." 
Communication skills are extremely important. Nurses talk with the children, their parents and other members of the team. Sometimes, with a parent, just being present can make a difference in that family's life. Per the Association of Pediatric Hematology/Oncology Nurses, "The pediatric oncology nurse also should have strong listening skills and be able to empathize with the family."
Nurses considering a move to pediatric oncology are encouraged to shadow for a day on a pediatric oncology floor at their hospital to learn more.  
The Oncology Nursing Certification Corp. offers pediatric hematology oncology nurse certification. Pediatric oncology nurses work in inpatient and outpatient settings. 
"It's a very important specialty in all hospitals," Habich said. 
Why Chose Pediatric Oncology Travel Nursing?
Travel nursing allows pediatric oncology nurses to practice in a variety of settings. Working at an academic medical center now? Why not try a community hospital in a place you have always wanted to visit or vice versa. 
Most employers seek nurses with one to two years experience, including IV insertion and administration of chemotherapy. Facilities also seek nurses with basic life support and pediatric advanced life support credentials. Several also expect the nurse to hold an oncology certification. 
Pediatric oncology travel nurses can earn up to $24,100 during a 13-week assignment with American Mobile. Although, salaries can increase or decrease. Pay rates depends on the location of hospital, the nurses' experience or certification, and also the season.
Pediatric oncology travel nursing offers many opportunities for nurses to put their knowledge and skills to good use, making a difference in young cancer patients' lives, while exploring the sights at a new locale. Consider becoming an American Mobile pediatric oncology travel nurse by applying with us today!