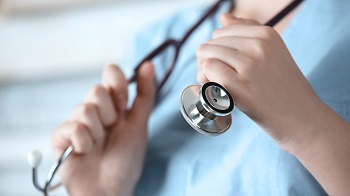 The Impact of Net Neutrality on Telemedicine
Chances are you have heard a lot recently about the repeal of net neutrality. Many people have been discussing how this will potentially negatively affect consumers, small businesses, and even education. But how will this affect the growing field of telemedicine?
As the landscape of medicine is radically changing and being faced with new challenges, telemedicine has emerged as a means to reach those who normally would be unable to get medical help.
FIND travel nursing jobs in destinations across the country.
What Is Net Neutrality?
With internet use quickly replacing other forms of communication, education, and even work processes, net neutrality laws were put in place to keep internet pricing reasonable, all internet content to be treated equally, and provide all users with equal experience.
The major concern with repealing the laws that were in place is that access will be limited, different content will cost different prices, and users will not be guaranteed an equal experience. This could affect the availability of telehealth resources, especially to populations already experiencing limited access to consistent medical care.
It may, in essence, look similar to cable providers and phone service providers. Just as cable providers offer packages at varying price points, internet service providers could potentially do the same.
Telemedicine and Net Neutrality
Telemedicine has become a useful tool across the nation. As medical staff shortages continue to be an ongoing problem in healthcare, teleheath resources have offered a valid solution. Along with licensure compacts that allow various medical professionals to practice across state lines, telemedicine can provide many underserved populations with access to consistent, quality, and specialized care.
Just as companies are realizing the growing trend toward health awareness and creating useful apps, medical facilities are reaching out to patients they previously could not access.
For example, with cost of malpractice insurance increasing and less paying clients, many general practitioners are choosing to stay in urban areas. This is leaving a gap in rural areas like Appalachia.
Nurse practitioners are a logical way to help bridge this gap. But many are working in multiple locations on different days. Telehealth can provide their patients access to them, even when they are in a different geographical location.
Specialists typically stay in urban areas and around teaching hospitals. Teleheath can connect these specialists to underserved populations who otherwise would need to make countless long trips.
Nursing and Net Neutrality
With the proliferation of so many unique nursing jobs, from home health positions to insurance or clinical administration, telemedicine allows nurses in these positions to reach more people and effectively make a difference.
Telemedicine is not replacing, nor can it replace, the physical face-to-face interaction between nurses and their patients. What telehealth can do is help establish consistent care to patients who are subject to difficult and costly travel expenses. These patients can have access to nursing staff for consults, prescription issues, or ongoing treatment plans.
If the cost of internet service increases dramatically and even marginally for many people, teleheath access will not be an option. Telemedicine requires a reliable and capable broadband connection to ensure clear communication between medical professionals and patients.
None of these changes will be seen immediately, and there is a long legal battle ahead as many states and entities are lining up to appeal. As time progresses, hopefully telemedicine will still be able to effectively reach as many patients as necessary.