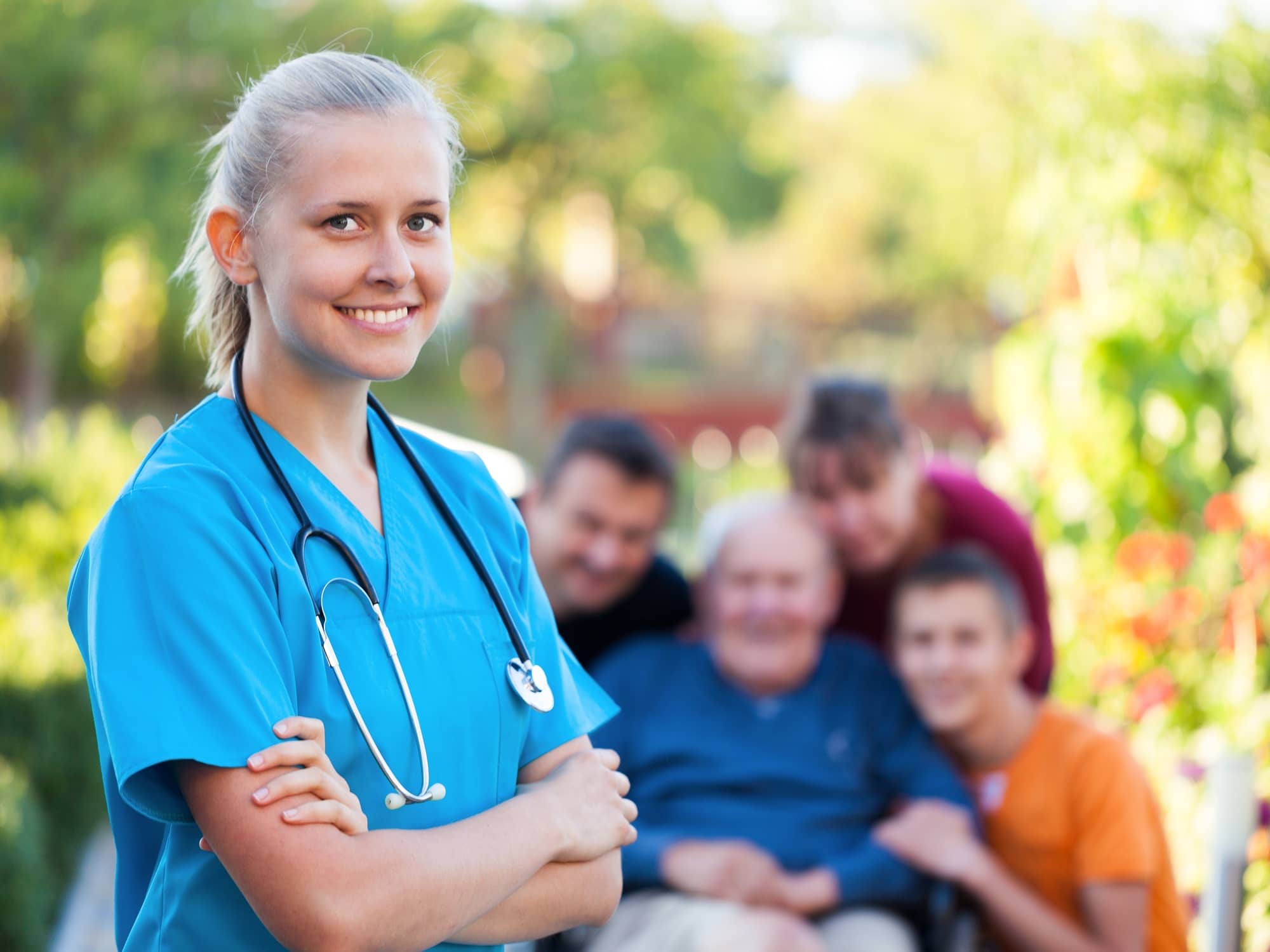 The Family and Friends Cure
Researchers find social engagement may be the best prescription
Caring for patients is challenging enough; when you add dealing with a patient's family and friends, it can make even the most patient nurses want to tear their hair out at times. But what if these "extra people" turned out to be the health care team's strongest allies?
In a recent report published in The New England Journal of Medicine, behavioral economists from the University of Pennsylvania addressed reasons why social incentives that include family and friends advance positive health care initiatives and improve patient outcomes.
"Conventionally, health care has been arranged between clinician and patients, but patients spend most of their time away from doctors and hospitals," said David Asch, MD, MBA, co-author of the paper, entitled "Engineering Social Incentives for Health."
"Friends and families have several advantages in health care," he explained. "First, they are there with the patients when most important health care decisions are made, which is in people's everyday lives, not in the doctor's office. Second, they are trusted and influential. Third, they are free."
[FIND travel nursing jobs that allow you to visit family and friends across the country!]
Clinicians Optimizing Social Connections
According to Asch, many people already use social connections organically or informally to assist with their health. "The new way is to think of ways for doctors and health systems to engineer or organize new social connections, or take advantage of existing ones to give more people the benefit of this social support," he advised.
"For a long time it's been recognized that people with social support have better health than people without it," he continued. "We used to just throw up our hands and acknowledge that. Now, we should begin thinking about ways to prescribe social support, just as we might prescribe medication."
"Let's make health care better by making it more social," Asch said. "That's the new opportunity."
Health Goals Can Even be Fun…
According to Beth Mancini, RN, a professor of nursing at the University of Texas at Arlington and a fellow for the American Heart Association, the Penn Medicine report illustrates the idea that by working together we can achieve more successful patient outcomes then we could achieve alone.
"This is especially when we know the goal we are setting is important to those who are important to us," she said. "Having a buddy helps us to stay focused on activities related to our health status. When we have family and friends demonstrate an active interest in our goals – even more so when they commit to actually participate in the same goals – the chances that we will stick to our health plan increases."
A little competition can also be a good thing, Mancini pointed out.
"Making competition more fun instead of drudgery is a process called 'gamification,' its goal being to make the competitive process more like a game with common goals and challenges and to compare how well you're doing while competing with others," she explained. "Gamification can be achieved through the use of electronic devices, or simply by using a piece of paper taped to the refrigerator that outlines how you or others are doing to meet agreed upon challenges that may, for example, relate to weight loss or exercise."
Mancini added, "Nurses should consider ways in which they can encourage Individuals to intentionally engage family members or friends to support them as they identify ways to live healthier lifestyles and improve their health outcomes – it is not only effective, it's cost free."
Social Support Making a Difference in Bariatric Program
Social support is an integral part of the bariatric program at Saratoga Hospital in Saratoga Springs, N.Y., noted Terry Bedard, MS, RN, the program coordinator.
"Our program is a comprehensive and collaborative effort between patients, physicians and our nursing leadership as we know patients may be struggling for a year or more before they come to us," she said. "Support by family and friends are an important aspect of our program because those who are supported do better than those who don't have the support of family and friends."
Patients are advised to bring support persons with them when they attend the first informational session and all other instances when they interact with staff. Designated support persons are urged to be with patients from the day of surgery until discharge. This initiative ensures they have the right information, as patients may be preoccupied or overwhelmed and not able to process information shared with them by staff members, Bedard explained.
"Support and encouragement from trusted companions does assist patients to be successful in their weight-loss goals," she said. "In fact, there are instances of role reversal, such as when a support person, like a sister or brother or husband or wife, chooses to also participate in weight loss surgery—situations that often produce successful outcomes. In addition, other family members may choose healthier eating habits as modeled by those who have been successful reaching weight-loss goals."
SIGN UP for travel nursing job alerts with American Mobile, or contact a recruiter to get started!