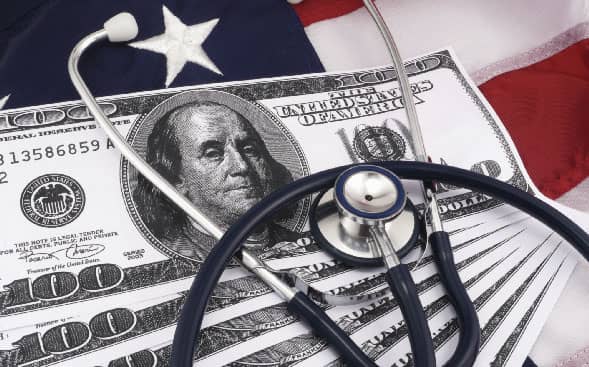 Nurse Legislators: Representing Health Care in State Government
Oregon, Pennsylvania, Hawaii, California, Georgia, Maryland, Arizona, Minnesota. These are just some of the states where nurses are serving their patients in a new setting: the state legislature.
To some people, the link between nursing and politics might seem tenuous at best, but to those who have put aside their stethoscopes for an office in their state capitals, the relationship is a natural one. Nurses are in the unique position of representing the interests of their fellow nurses and the health care needs of the general public.
There should be a link between nursing and politics, according to Mary Ann Dailey, RN, D.N.Sc., a Republican member of the Pennsylvania House of Representatives.
"The legislature makes many laws that govern the actual day-to-day duties of a nurse, and those laws may affect nursing care in a negative manner," she said.
Because they approach the job from the perspective of a nurse, nurse legislators can represent the interests of their colleagues in a way that no one else can, legislators like Dailey say. They understand the challenges that nurses face in today's health care environment, a world in which hospitals desperately need more nurses and nurses fret about being overworked.
"I certainly see the world through the eyes of a nurse, even though it's been a long time since I've been in active nursing," said Helen Thomson, RN, a Democratic member of the California State Assembly.
She added that many people have caught on to the severity of the nursing shortage, allowing her an audience with many of her fellow legislators because she is a nurse.
Dailey agrees and said she thinks of herself as "the cheerleader for nursing" in her state legislature.
On the national level, Rep. Lois Capps, RN, a Democrat from California, has worked in Congress to advance legislation such as the Nurse Reinvestment Act that would address the growing shortage of nurses in the United States. But nurses on the state level are also working hard to right some wrongs they see happening to nurses and the general public.
Dailey regularly introduces and co-sponsors legislation to help her profession. Some of her efforts include a bill to allow prescriptive privileges for nurse practitioners in Pennsylvania and a bill that affects the usage and education of unlicensed assistive personnel. She also is working on a bill to give whistleblower protection to nurses and other health care professionals who are concerned about something that's happened in their hospital but may be too afraid of repercussions to speak up.
Thomson does her part for her constituents by chairing the California State Assembly's Health Committee, a position she has held for the past year and a half. She calls it "a challenging position to be in" because of all the issues that the committee must deal with.
"I'm very concerned about the fact that we have so many people uninsured in California and that our health care system is in crisis mode," she said.
Nurses are well-suited to politics, too, Thomson said.
"I think nurses have a lot of leadership skills that they don't always recognize [which] makes them good candidates for public office," said Thomson, who became a nurse in 1961 and was elected to the legislature in 1996. "They are leaders. They have a lot of experience in communication and working with families."
Not all the nurses in politics are registered nurses. Lenny Winkler, a Republican, serves as the assistant minority leader in the Connecticut House of Representatives, and she is a licensed practical nurse with more than 25 years of nursing experience and 15 years in politics.
"It's one of the best things I've ever done," she said of her stint in the House. "I would like to think I've made some significant difference in people's lives."
Winkler has also worked to achieve legislation affecting working conditions for nurses, as well as broader health care legislation regarding managed care reform and the prescription of psychotropic drugs for schoolchildren.
Winkler attributes some of her success to the fact that she still works as an emergency room nurse back in her home district in Groton, Connecticut, when the legislature is not in session.
"I bring a very unique position to the legislature," Winkler said. "I see firsthand the needs that are out there…. My opinion on health care up here usually carries a lot of weight, and it's because I am still actively practicing."
Many nurses are not very politically active, Dailey said, but she'd like to see that change.
"They have enough to do, taking care of their patients," she said. "They may not necessarily see that being politically active is part of being a nurse."
Winkler, Dailey and Thomson all agree that more nurses should get involved in politics, whether that means running for office, contacting their representatives with concerns, voting regularly, or volunteering for others who are in office. It might even mean paying closer attention to issues that involve nursing and health care and then speaking up.
"They have a good world view," Thomson said of her fellow nurses. "They're compassionate. They care about people. They can make tough decisions. They're good listeners, and the art of politics is good listening."
All of those factors show that many nurses are suited to the political life, she said. "They're team players…and the most effective legislators are those who work well with other legislators and their staff," she added.
For those who are interested in pursuing elected office, Thomson recommended first getting involved locally on a school board or local government group. After all, she said, nurses have a built-in group of supporters: other nurses, a group that helped her get where she is today.
"I'm only as successful as their help allowed me to be," she said.
At the very least, Thomson said, nurses should always vote. "If they're not [voting], it's unconscionable," she said.
Winkler said nurses could also help each other and the public by testifying at public hearings on issues they care about, or they could get involved in grass roots work. "I think they should be involved at some level," she said.
Dailey said she would like to see more nurses joining their state and national associations because there is more clout in numbers.
"If we were a force to be reckoned with, then we could make a substantial change in the way that health care is delivered," she said. "But because nurses as a whole are not politically active…the status quo remains the same."
Originally published on NurseZone.com.
© 2016. AMN Healthcare, Inc. All Rights Reserved.