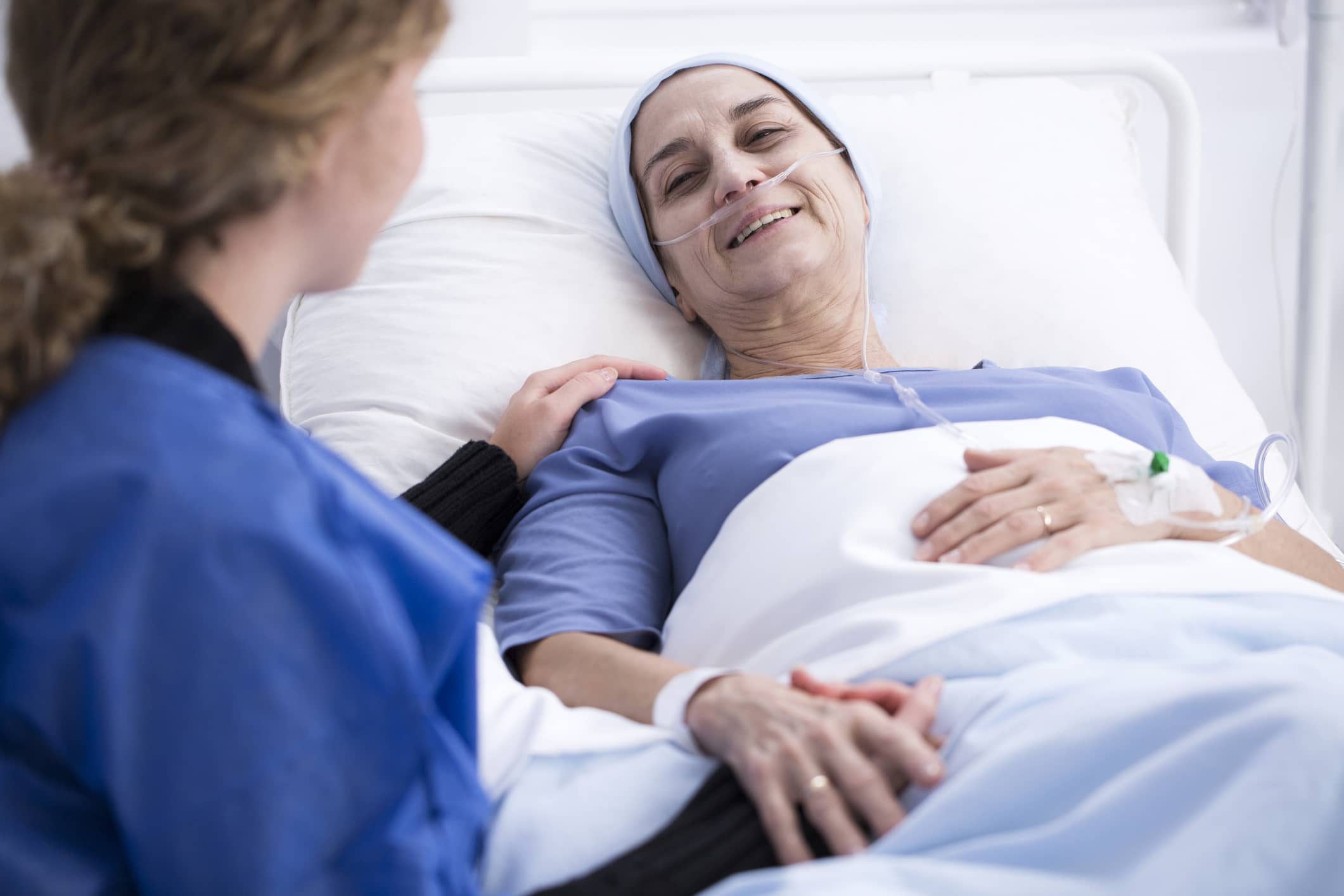 Nurse Ethics Issues You Might Face in Oncology Nursing
Nursing objectives in general are inherently ethical: Provide the highest quality care for patients, support families and preserve patients' health using specialized skills and procedures.
Oncology nurses face a variety of unique ethical dilemmas, as they are frequently faced with situations involving pain, death and physical and emotional trauma. They may experience feelings of hopelessness, loneliness and awareness of human fragility along with contrasting positive feelings of expectation or hope that a new treatment may be more successful than previous ones.
Find out about ethical problems oncology nurses face, and then apply for oncology travel nursing jobs in your area at American Mobile.
Nurse ethics dilemmas oncology nurses might face
Weighing a patient's quality of life with its length, considering the costs of treatment with patient desires and potential outcomes, and weighing in on discussions among family members regarding a patient's treatment plan are just a few of the ethical dilemmas oncology nurses may encounter.
High cost of cancer treatment, which can become prohibitive for the patient
It's no secret that cancer treatment is expensive. According to the National Cancer Institute, individual drugs and biologic agents commonly cost more than $10,000 a month. Cancer care typically encompasses some combination of surgery, radiation therapy and other systemic treatments, which is part of the reason why it's one of the most expensive medical conditions to treat in the United States.
In fact, a 2018 study of 9.5 million cancer survivors published in the American Journal of Medicine found that roughly 42 percent had exhausted their life savings and other assets just two years after their initial diagnosis.
RNs who understand how expensive these treatments can be often have to consider their professional code of ethics when communicating which treatments are best for their patients while also keeping in mind that many options may be cost prohibitive for families and patients, depending on insurance plans.
Discrepancies between the wishes of the patient and their family
According to the American Nurses Association's (ANA) updated code of ethics, the patient should be the primary decision-maker when it comes to treatment options. Prior to this, preference was typically given to families in making some medical decisions.
It's important for nurses to be advocates for their patients, and patients need to be able to trust nurses to communicate any choices they've made about their treatment to the appropriate clinical staff members. Sometimes, these decisions go against the general wishes of the patient's family.
Treating patients who opt for potentially risky solutions
Many doctors believe there is no disease that can strike patients more tragically than cancer, and that's part of the reason why many patients seek alternative treatments to more traditional cancer care plans. In some cases, patients may even decline certain physician recommendations.
Whatever the patient's choice may be, nurses, doctors and other medical team members have to weigh their code of ethics against the patient's wishes, established protocols and availability of medical resources. That's true even if professionally they believe that what the patient is choosing may not be the best course of action.
Cancer care that aims to extend life but doesn't improve its quality 
Oncology nurses have seen first-hand the unpleasant side effects caused by many cancer treatment regimens. Chemotherapy drugs, in particular, may be effective in eradicating harmful cancer cells, but they can cause the patient to experience severe pain along with serious side effects.
These side effects can dramatically reduce a patient's quality of life and their overall comfort, so oncology nurses and doctors have to keep this in mind when recommending certain courses of treatment. What might help extend a patient's life may not be ideal in all situations, especially if that treatment means the patient is more uncomfortable and experiences significant side effects without gaining much in the way of longevity or quality of life.
No matter what field of nursing you're in, nurse ethics issues are often challenging to negotiate. Oncology nurses would do well to apply nursing ethics based on the ANA's code to better serve their patients and protect the integrity of their careers.