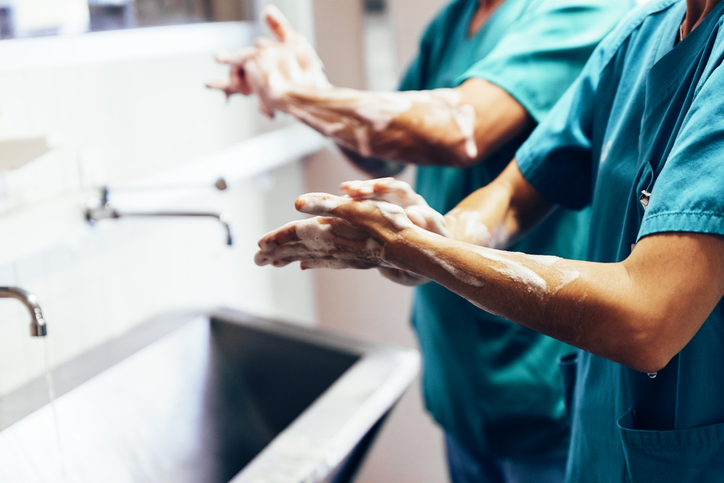 The New Guidelines for Perioperative Nurses
What Has Changed for OR Nurses in 2022
As the body of nursing knowledge increases, nurses rely on updated best practices for delivering safe patient care and workplace safety, including OR nurses. The Association of periOperative Registered Nurses (AORN) recently released the "2022 Guidelines for Perioperative Practice."
"Evidence-based practice is essential to improving patient care by promoting nursing care decisions based on the most recent relevant evidence," said Lisa Spruce, DNP, RN, CNS-CP, CNOR, ACNS, ACNP, FAAN, director of evidence-based perioperative practice for AORN. "Any new or revised guideline is created to help perioperative nurses provide high-quality care to patients undergoing surgery."
The guidelines for perioperative nurses are relevant to practice issues OR nurses deal with daily. AORN updates the guidelines as new research becomes available.
FIND travel assignments for OR nurses across the U.S.
Developing new guidelines for OR nurses
Guidelines for perioperative nurses are revised by AORN every year. An interdisciplinary panel of clinical experts develops the guidelines, which are approved by the ECRI Guidelines Trust.
"Every guideline, new or revised, undergoes the same process," Spruce explained. "Guidelines are written by AORN perioperative practice specialists and are informed by a systematic review of evidence and an assessment of the benefits and harms of alternative care options."
AORN employs the Preferred Reporting Items for Systematic Reviews and Meta-Analyses to prepare transparent accounts of the systematic reviews that inform each guideline.
Keeping up with the evidence
"There are always newly identified best practices in each guideline update, for example, there are new complementary care interventions that perioperative nurses can use in their practice to improve the perioperative experience for their patients," Spruce said.
AORN changed guidance on the following topics based on current evidence:
Radiation Safety
Patient Skin Antisepsis
Complementary Care
Moderate Sedation/Analgesia
Surgical Smoke Safety
Unintentionally Retained Surgical Items
Information Management
Hand Hygiene
Positioning the Patient
Prevention of Perioperative Pressure Injury
"In the guideline for Unintentionally Retained Surgical Items, there is a substantial change in the recommendation for the use of adjunct technology to detect surgical soft goods," Spruce said.
Also, the updated AORN guideline differentiates between items unintentionally and intentionally left in the patient, such as therapeutic packing or a stent. However, any sponge retained from therapeutic packing after the wound is closed or a stent left in longer than planned would become unintentionally retained, reported Erin Kyle, editor in chief of the AORN Guidelines, in an online video.
New recommendations added to the Unintentionally Retained Surgical Items guideline include taking measures to ensure intravascular device fragments are not retained, specifically using a standardized checklist for devices with guidewires, two people verbally verifying the guidewire has been removed and is intact, and minimizing distractions. This retained surgical items guideline also features tactics for avoiding retention of foam from negative-pressure wound-therapy devices, Kyle said.
The guideline for Radiation Safety now includes new recommendations on patient and perioperative team member shielding, Spruce reported.
"Prevention of Perioperative Pressure Injury is a new guideline and provides guidance to perioperative team members for the prevention of perioperative pressure injury (PI) in patients undergoing operative and other invasive procedures in the perioperative practice setting," Spruce said. "There was substantial evidence in perioperative patients, and PI is a significant risk for patients that a new guideline was warranted."
The new pressure injury guideline includes new risk assessment tools validated for use in perioperative patients and many preventative interventions.
Implementing the AORN guidelines
AORN encourages all OR nurses to follow the AORN guidelines for perioperative nurses.
OR nurses' facilities can subscribe to eGuidelines Plus to access the guidelines online on a computer, smartphone or tablet. eGuidelines will be updated throughout the year.
The online platform offers searchability of the guidelines, and provides customizable templates, policies and procedures, competencies and job descriptions, more than 155 illustrated procedures at a glance, hundreds of searchable clinical FAQs, PowerPoints for educational programs, case studies, audit tools, and gap analysis tools, Spruce said.
Additionally, a book publication is available as a hard copy or e-book that can be viewed on a tablet.
"[The guidelines] help decrease surgical errors, provide quality measurements and keep team members safer," Spruce concluded. "In a nutshell, it is an indispensable resource for perioperative nursing care."
American Mobile is seeking talented RNs for travel nursing jobs across the country.
FIND YOUR IDEAL ASSIGNMENT CONTACT A RECRUITER