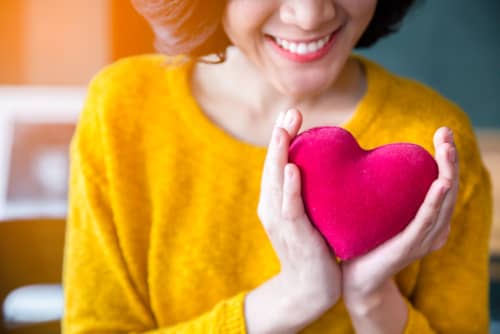 National Donor Day: 5 Reasons Why You Should Consider Being a Donor
by Sarah Stasik
Did you know that Valentine's Day and National Organ Donor Day share the same day? It's appropriate that a day that involves a celebration of love is also committed to increasing awareness of the need for organ donors.  
Nurses and other healthcare professionals who aren't yet registered donors may want to consider joining this February. 
As a nurse, you work to improve your patient advocacy skills and provide the best possible care you can. By becoming an organ donor, you can continue that legacy of caring for others even after you're gone. 
Not sure you're ready to sign that organ donor card? Here are five reasons to consider organ donation.
5 Reasons to Become an Organ Donor 
1. Your donation can save multiple lives 
How many people you can save with your donated organs depends on your own health and whether there are matches for your organs. 
According to the U.S. Department of Health & Human resources, you can save up to eight lives if all of the following organs are viable and can be donated: heart, lungs, liver, pancreas, kidneys and intestines. Plus, your tissue donations can positively impact the lives of up to 50 additional patients.
2. It doesn't cost anything 
As a nurse, you've put countless hours and a great deal of money into obtaining the training and licensure you need to make a difference in patient lives.  
Organ donation gives you a chance to make a big impact without any cost — and it only takes moments to sign up. 
3. Organ donation may help reduce grief 
The fact that your organs go to help other individuals live can be a positive factor in how your family deals with grief when you're gone.  
Around 75 percent of people become organ donors specifically so something positive may come from their death.
4. There's a shortage of donors 
According to HHS, a growing gap exists between donors and people in need. As of 2017, there were more than 110,000 people on the transplant list and only just over 16,000 on the donor list. 
Nurses are familiar with shortages and the need to fill them, and because healthcare workers are less likely to be scared away by organ donation myths (such as that your organs are harvested before you die or your status impacts the level of care you receive), RNs may want to set a good example by becoming donors. 
5. It makes you feel good 
Finally, becoming a donor can make you feel good in the same way that any charitable act does. The biggest difference is that you're committing to a charitable act at the end of your life. 
If you aren't currently on the organ donor list, February is a great time to take this step. Remember to register for the database in the state you call home.