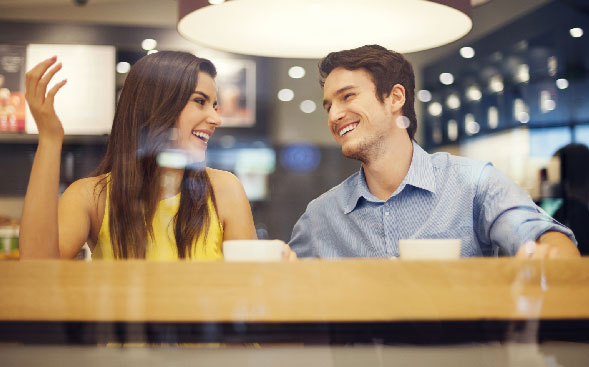 Love on the Run: Dating Tips for Travel Nurses
With Valentine's Day approaching, romance ignites the imagination. But don't let the Cupid craze send you punch drunk into the romance quest. Being new to town, treat every date as a friend you haven't met. If it works out, great. If not, you may have a new a walking buddy at least.
Here are some dating tips for travel nurses: 
What's Your Romance IQ?
The key to dating while on a travel assignment is to know what you want from the beginning. Are you just looking for fun and want a movie companion or tour guide? Are you looking for Mr./Ms. Right forever? Be truthful with your love agenda so your heart (or theirs) doesn't take a bruising.
A short-term assignment doesn't mean you can't start a relationship. If you meet someone you really like, you might ask to extend your assignment or have your recruiter find you another one in that city. 
You can also stay in touch via Skype/FaceTime, text and snail mail after your travel nursing assignment is over. Distance does make the heart grow fonder, and being a traveler gives you more chances for getting together again.
Other advantages:
•  If your true love is a nurse, you can BOTH take a travel nursing job in the same city. 
•  If the guy/girl you meet is in the military, then travel nursing REALLY works into the game plan since you can take assignments where they are stationed across the country. 
•  If you're stuck in a small town but want to live in a big city when you finally settle down with The One, travel nursing assignments introduce you to a pool of suitors in your dream hometown.
Dating People You Meet at Work
This can be a little tricky. First, be sure you know your Romance IQ because you don't want any dating/break-up to affect your travel nurse assignment and give you a bad reputation. One advantage of dating another healthcare professional is you have a LOT to talk about and understand the job's day-to-day stress. Other tips?
•  Know your hospital's protocol when it comes to dating someone on the job, and you'll want to be especially careful if one of you supervises the other. 
•  As a travel nurse, you may find it easier if you can date someone who has the same shifts and days off that you do.
•  Nurses and other co-workers can help you know whether the person you are interested in is a serial dater or a serious prospect, and give you some insight into their character. Again, know thyself before saying yes.
Tips for Meeting Potential Dates
If you're already on a dating service (E-Harmony, Match, Tinder), you know the drill, so it's easy to just change location and build on your existing profile. If not, then let your hobby/passion be your guide to romance.
If you're over the bar scene, check local entertainment sections for single-friendly events. Ask your fellow nurses what they do for fun--and join them if you can--or if they have any single friends. Some other tips for meeting people you might want to date while on a travel nursing assignment:
•  Are you a secret rodeo queen and country music lover? Find a free two-step dance class.
•  Check Meetup for events you enjoy (beach days, runners clubs, etc.).
•  Take a cooking class at a local restaurant or attend a wine/beer tasting.
•  Take a DIY class at Home Depot or Lowe's if you're a girl; a craft class at Michael's if you're a guy.
•  Volunteer at an event (theater usher, concerts), church or for a non-profit (animal shelter).
•  Coffeehouses and bookstores are easy places to meet people. Just ask someone if what they're reading is interesting or what kind of latte is their favorite.
In general, have fun! You'll want to follow common sense precautions, of course, but you can be adventurous with your approach to meeting new people on your travel nurse assignment. The boy or girl next door that you've been hoping to meet just might be there.
---
About American Mobile, an AMN Healthcare Company
Becoming an American Mobile travel nurse early in your career gives you the chance to see the country, meet new people, learn new nursing skills and build your résumé.
•    Apply now
•    Search travel nursing jobs
•    Sign up for job alerts
•    Refer a friend
•    Pay and perks
•    Like Us on Facebook