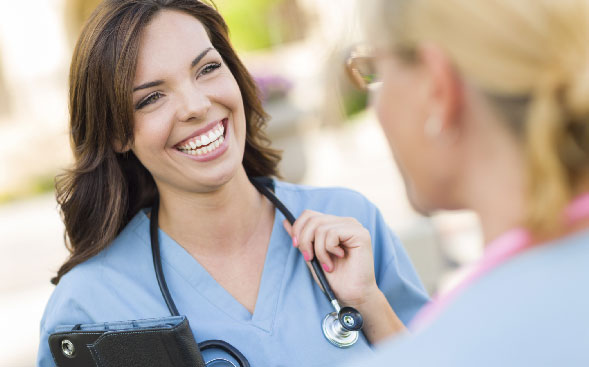 Kaiser Permanente Nursing Jobs: Take a Golden Assignment
For many nurses, our temporary Kaiser Permanente nursing jobs in California represent the ultimate travel nursing assignment. Not only do nurses get to choose between the vastly diverse Northern and Southern Californian experiences without completely uprooting from their hometowns, but couple the chance to live the Golden State lifestyle with the opportunity to join a staff at such a top-notch and well-established system of facilities, and how could a talented nurse with any sense of adventure resist?
>> Read More About the Reasons to Take an Assignment in California
The now five-year-old partnership offers clinicians competitive pay, benefits, exceptional housing options from the Sierra Nevada foothills down to the sandy beaches of San Diego, and the capability to develop your skills in new surroundings. 
And while our travel Kaiser nursing jobs benefit clinicians with new experiences to build up their skills checklist, each travel nurse has an equally advantageous effect on the facility. "Travel nurses are a critical piece of the care we provide for our patients," says Allyson Mason-Herr, Chief Nursing Officer at Kaiser. As a whole, the Kaiser Permanente continues to experience growth in their medical centers and inpatients, and travelers who fill the Kaiser nursing jobs we offer have become vital to ensuring that the workforce and quality care continue to operate at the highest level. Plus, "the travel nurses bring in a whole new perspective and another set of eyes," says Mason-Herr. "They've been in a different clinical environment and they bring freshness to the work that we do here. I know that our nurses and physicians appreciate their perspective, their insights, their experiences, their energy and enthusiasm."