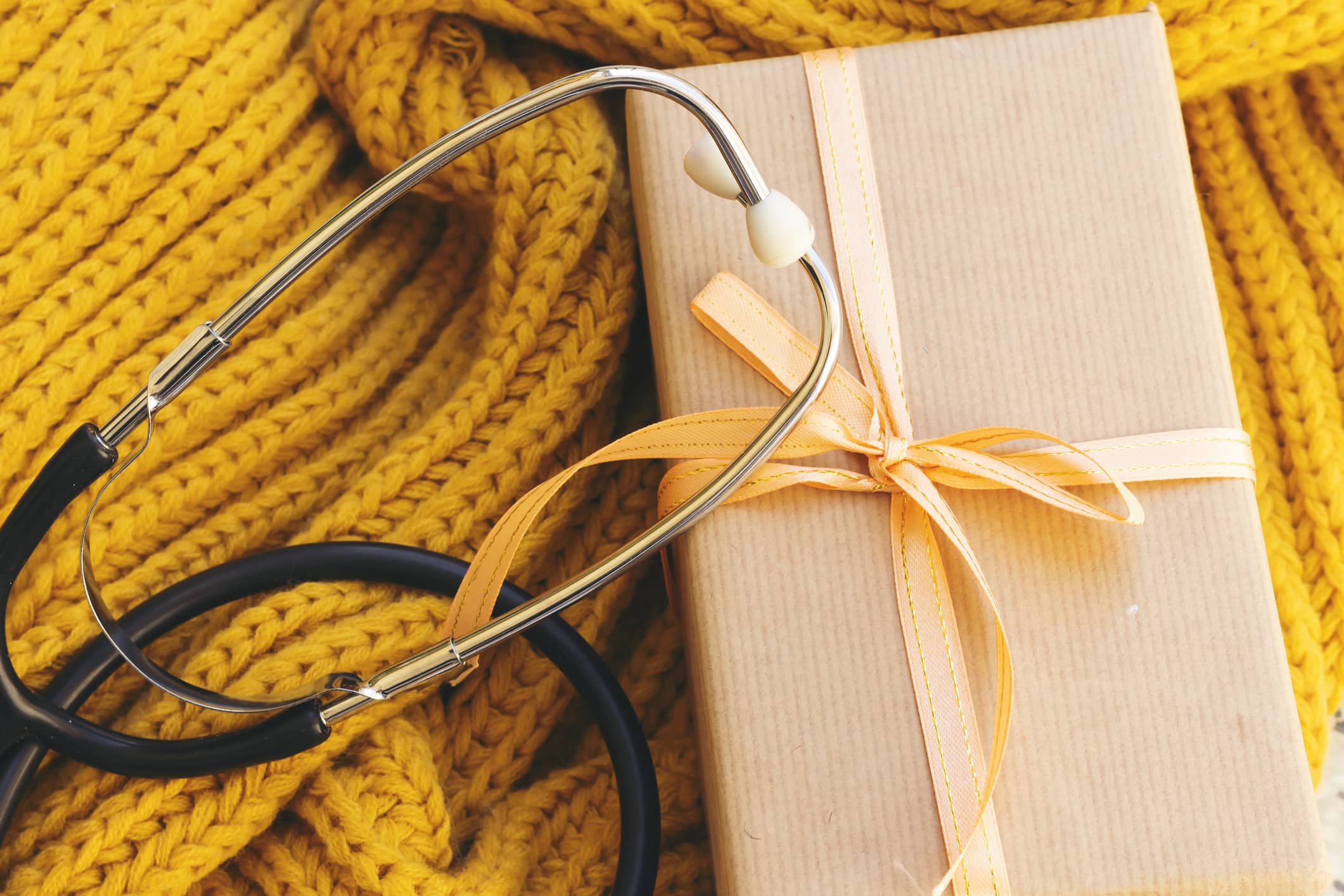 Is it Appropriate to Accept Gifts from Patients and Their Families?
While the season of goodwill isn't too far away, for nurses, expressions of gratitude happen all year long. Patients and their families often show their appreciation for the care they've received with gifts ranging from cards and flowers to clothing and cookies. While the majority of these are given and received in good faith, there are instances where this can detrimentally impact nurse-patient relationships. This article examines the surprisingly thin line between what's appropriate or not when accepting tokens of thanks.
Gift-giving benefits
For patients, gift-giving without expecting anything in return has been proven to improve psychological health. Items that range from cookies, flowers and cards to more personal offerings such as handknitted clothing are offered in line with cultural or religious practices or just as a "thank you". This can reinforce trust and increase patient autonomy in a situation where they otherwise may lack it, such as in care settings.
For healthcare practitioners, small gifts are often a welcome appreciation for their care and expertise in what can be a challenging job.
But is it appropriate to accept gifts from patients and their families? The short answer is: It depends. To decide whether a patient gift is appropriate, it's vital to first understand the value and motive behind the gift.
Professional boundaries
Some believe that accepting items with a significant monetary or emotional value can negatively influence clinical judgment, create an emotional attachment or even lead to preferential treatment. These items could be as obvious as money or as seemingly innocent as a handmade item of clothing.
In terms of regulations, hospital or center policy usually states that accepting cash gifts or gift cards is prohibited. The National Council of State Boards of Nursing meanwhile goes further, stating that "accepting inappropriate gifts beyond a thank-you card or a gift of food to the unit is a warning sign in crossing professional boundaries."
This is a view held by Jamie Bacharach of Acupuncture Jerusalem, who says "as well-intended as a gift may seem, problems arise in instances in which the gift is inappropriate or leads to inappropriate patient-practitioner relationships."
So what should nurses do when presented with gifts?
Although it's unacceptable for a nurse to accept a gift of large monetary value, smaller tokens of appreciation might be suitable.
Dr. Nikola Djordjevic, MD, co-founder of MedAlertHelp.org, agrees. "I don't think it's okay to accept any major gift from patients. That being said, I believe some smaller gifts that show appreciation are always a nice thing to receive. This includes letters from patients, photos, tiny souvenirs or perhaps bouquets of flowers." Each case has to be taken on its own merit, and for items that don't fall under obvious policy and cause consternation, answering the following two questions can help:
Would you be comfortable having colleagues know about the gift?

Will this affect any further professional interactions?

If the answer to either question is less than an emphatic no, it's probably best to decline as tactfully as possible.
A tactful approach
Declining a gift can be difficult, especially when you're worried about hurting your patient's feelings, cultural beliefs and potentially damaging a relationship. That being said, it's better to take this approach than fall foul of professional standards (or regulations).

For items of value, consider suggesting a charitable organization instead. Bacharach endorses this approach. "Rather than accept a gift, a practitioner can appeal to their patient to make a donation to a charitable foundation if they insist on giving or contributing something in their name. It's a healthier, cleaner solution than gift acceptance."

Gifts that may not be inherently valuable and yet still not appropriate, such as personal belongings, can be gently refused by pointing out professional codes of ethics and the rationale behind it. Ultimately, the vast majority of gifts are intended as well-meaning gestures. This means that a refusal is unlikely to offend if accompanied by such a reason.

Looking for a new nursing role to bring your appreciated skills and services to new patient populations?