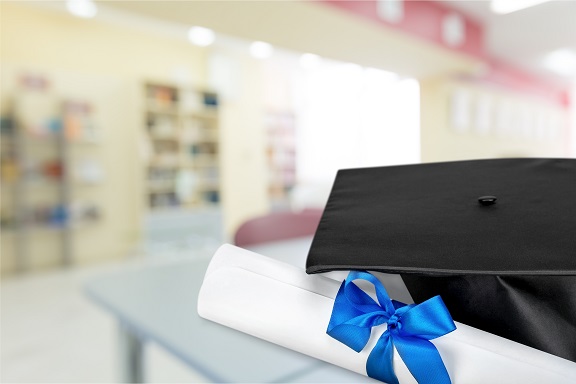 Increase in RNs Earning Bachelors in Nursing, Study Finds
A study published in the Journal of Nursing Scholarship found that more nurses are getting their bachelors in nursing than ever before.
The study, done by NYU Rory Meyers College of Nursing, researched the nation's largest healthcare workforce database and found that front-line nurses who have a Bachelor of Science in Nursing (BSN) increased from 44 percent in 2004 to 57 percent in 2013.
In a previous interview, the study's author, Chenjuan Ma, PhD, an assistant professor at NYU Meyers, said "One strategy for preparing this workforce is to advance nurse education, particularly by increasing the number of nurses with at least a bachelor's degree."
Research performed on patient outcomes between those with an associate degree and those with a bachelors in nursing found that nurses with the higher education provided better patient care leading to improved outcomes. The growing evidence is becoming more and more compelling, clearly linking a higher proportion of hospital nurses with a BSN and lower patient mortality rates.
How to Start Your BSN
Obtaining a BSN requires an additional two years of schooling, often entirely online. But there are many benefits that go far beyond the time and financial commitment made up front.
Increase your income. Having only an associate degree in nursing (ADN) means you'll make less than a nurse with a bachelors in nursing. ADN nurses can expect a median pay of about $40,000 starting out, whereas BSN nurses can expect a median salary of $67,000 annually.
Advance your career. BSN nurses can obtain leadership positions within healthcare organizations. Nurses with their BSN can hold higher positions like, charge nurse, nurse manager/supervisors, or public health nurse. ADN nurses will be limited to the bedside or clinic setting; and many larger facilities won't allow ADN nurses in any type of leadership positions.
Improve your marketability. Given that nurses with their BSN provide better outcomes than nurses without, hospitals and other healthcare organizations are more likely to hire a nurse with that educational background. Proven improved outcomes for patients are of enormous value for healthcare organizations because they cut down on costs and increase hospital ratings.
With policy changes, like those in NY, taking place the nursing community has recognized the positive impact that a BSN has for others in their field and their patients. Both nurses and healthcare organizations are taking notice.
Ma and her colleagues have suggested, per their study, additional resources and investments need to be made to hire nurses with BSNs and support those without. They have recommended providing tuition benefits and flexibility in scheduling so that nurses do not have to bear the full extent of continuing their education.