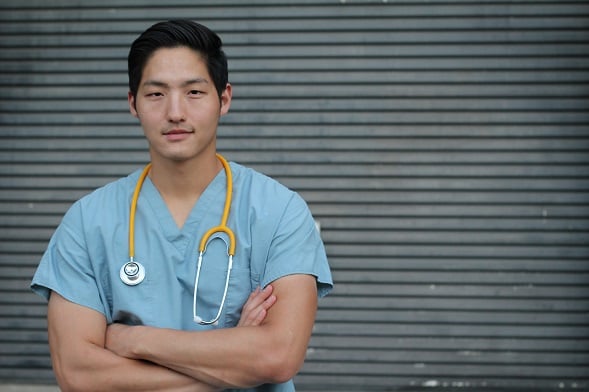 Increase in Male Nurses Entering the Workforce
Being a male nurse in a female dominated workforce can be intimidating. However, research suggests a shift is coming and more male nurses will be entering the industry by 2020.
According to the Current Population Survey (CPS) "data shows that the total number of male RNs continues to increase, reaching over 350,000 full-time employees in 2016. Although they have increased in total numbers, the representation of male RNs in the workforce has remained steady at 11% over the past 5 years, indicating that their numbers have been growing proportional to that of the entire RN workforce."
As a minority group, male nurses have a positive impact on a work unit. They bring a different perspective and physicality that can help in multiple situations. Organizations like the American Association for Men in Nursing (AAMN) have advocated for the industry's need for male nurses for decades.
More recent efforts, through targeted campaigns, such as "Are you man enough to be a nurse?" have tried to appeal to men by showing nursing in a whole new light. Showing men that nursing is a fulfilling and sustainable career choice for them is a large part of the 20x20 campaign by the AAMN.
The goal is: 20 percent male enrollment in nursing programs in the United States by the year 2020.
A three-part plan was developed for 20x20 that consists of designing seven posters of actual nurses who have hobbies relatable to other men, disseminating information to other organizations such as the Institute of Medicine, and lastly, evaluating if the goals were met and how to move forward to hit that 2020 goal.
Nurses on average make $70,000 annually, making it a viable and appealing career path for men. Requirements are a 2-year (or 4-year) degree and there are numerous job opportunities across the country. Male nurses are often sought out in certain facilities and parts of the country.
MAKE the right choices in your career; APPLY with American Mobile to work with the nation's top travel nursing company!