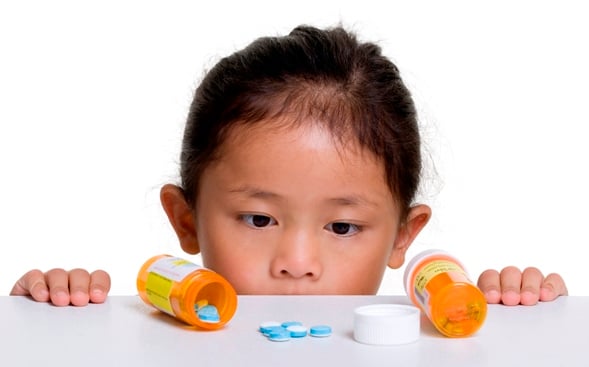 How Nurses Can Help Prevent Poisonings
Poisoning is the number one cause of injury-related death in the United States, and among the top 10 leading causes of nonfatal injuries treated in emergency departments, according to the Centers for Disease Control and Prevention (CDC). In 2014, poison control centers managed 2.2 million cases of exposures to harmful or potentially harmful substances.
So, what can nurses do to help decrease those numbers? During National Poison Prevention Week, March 19-25, 2017, NurseZone looks at how nurses have a role to play in keeping their patients safe.
"Poisoning can happen to anyone at any time. As you might imagine, children are more at risk for unintentional household poisoning, whereas adults are more at risk for intentional poisoning or poisoning that occurs as a result of product misuse or abuse," stated Krista Osterthaler, MPH, director of national outreach at the American Association of Poison Control Centers and chair of AAPCC's National Poison Prevention Week Council.
Recognizing poisoning symptoms
Diagnosing a poisoning can be tricky because typically the symptoms are not easily differentiated from other ailments.
"The symptoms of food poisoning, or many other poisonings by ingestion, may mimic a common gastrointestinal infection or irritation," Osterthaler explained. "For example, button battery ingestion is particularly dangerous for kids. Every year in the United States, more than 3,500 people of all ages swallow button batteries. These are used to power hearing aids, watches, toys, games, flashing jewelry, singing greeting cards, remote control devices and many other items."
"A battery that gets stuck in the narrow esophagus of a child is especially likely to cause tissue damage as an electrical current can form around the outside of the battery, generating hydroxide (an alkaline chemical) and causing a tissue burn," she continued. "However, initially the symptoms of this may only include nonspecific symptoms, like vomiting, fever, lethargy, poor appetite, irritability, cough, wheezing and/or dehydration."
Educating about prescription and OTC medicine safety
One of the key ways that nurses can prevent poisonings is through patient education.
● Encourage patients to ask questions and have them state back important information about medications they are taking.
● Clearly explain any risks or interactions associated with the medication and encourage patients to review and follow the entire label.
● Provide or help to create a list of all the medications a patient is taking and the times and amount of the dosages. Ask the patient to keep the list in his or her wallet so they have it for any medical appointments.
● Educate patients about safe storage of their medications.
● While they are in the office, have patients add Poison Help's number to their phone: 1 (800) 222-1222. Remind them that a call to Poison Help is free and that they won't be judged by the professionals offering assistance.
"AAPCC is a proud co-developer of the Over-the-Counter Medicine Safety Program," stated Osterthaler. "This is a 100 percent free, evidence-based, 'turn-key' program that school nurses, teachers, and community health educators can use to teach tweens and teens in their communities about how to take medicines safely."
"Research shows that kids begin to self-administer medicine at around 11 years old," she explained. "Our hope is that by teaching young adolescents about over-the-counter medicine safety, we will instill in them a healthy respect for medicine that may help curb the problem of medicine mistakes, misuse and abuse later on in their lives."
Nurses can follow the "For Nurses" tab on the OTC Medicine Safety Program website for more information.
Themes for Poison Prevention Week
The following themes will be observed during National Poison Prevention Week 2017:
• Monday, March 20 - "Children Act Fast, So Do Poisons"
• Tuesday, March 21 - "Poison Centers: Saving You Time and Money"
• Wednesday, March 22 - "Poisonings Span a Lifetime"
• Thursday, March 23 - "Home, Safe Home"
• Friday, March 24 - "Medication Safety"

AMERICAN MOBILE is seeking talented, caring nurses to fill travel nursing jobs across the U.S.; APPLY TODAY to get started!
© 2016. AMN Healthcare, Inc. All Rights Reserved.