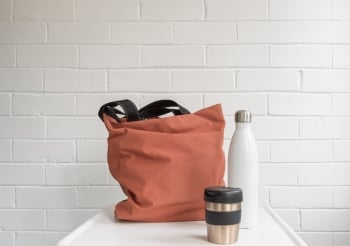 Home Health Nursing Bags: Top 5 Bags for Home Health Nurses
As a home health nurse, the bag you carry each day is an essential part of the care you provide for each patient in their home. Your home health nursing bag lets you carry necessary equipment, supplies and tools for each patient safely.
Whether you're just starting out as a home health nurse or you're looking to replace the bag you've had for awhile, you can find a home health nursing bag that's useful for each home care visit.
5 HOME HEALTH NURSING BAGS — AND WHAT TO CARRY INSIDE
1. Nurse Mates Ultimate Nursing bag
This nursing bag is a popular choice for home health nurses because of the amount of pockets and space — there's one large compartment inside that's tall enough to hold a standard clipboard and any bulky items.
A designated pocket in this home health bag holds folders safely, and four zippered compartments are great for holding nursing accessories and devices for charting. It also comes in fun patterns and colors to suit your personal tastes.
2. ADC Nurse/Physician Medical bag
This versatile, all-purpose home health bag can be used by nurses, NPs and physicians alike. Its front zippered pocket holds accessories that need to be easily accessible such as a stethoscope, and it also has a back file folder pocket, two interior zippered pockets and a total of 11 interior gusseted pockets.
Reviewers say these are great for holding all of your nursing supplies, including a pulse oximeter, a thermometer, pens and scissors. The interior pocket is wide enough to hold a notebook or clipboard and blood pressure monitor.
3. EZ View Med bag from Hopkins Medical Products
This professional-looking home health nursing bag lets you organize and protect your medical supplies, dressings and other small items.
The home health nursing bag has three major compartments. Two fold-down compartments each have 12 see-through, resealable storage pouches to ensure items are kept separate, clean and easy to find.
The center compartment of this EZ View Med bag is excellent for storing diagnostic equipment such as a stethoscope, blood pressure monitor and pulse oximeter.
As an added bonus, one of the side pouches is large enough to hold a 1-quart sharps container and keep it separate from the rest of the bag. A patient records pouch is present on the front with lockable zippers as required by HIPAA.
4. Home health shoulder bag
This home health bag is another great option for home health care nurses. It has one fold-down compartment with mesh storage pouches for accessing small items quickly, and there are two other compartments for keeping clean and soiled items separated.
It also includes a lockable HIPAA-compliant folder for storing patient records between visits. It's made of waterproof nylon that's very easy to clean, and the shoulder strap makes it comfortable to carry.
5. Mini home health shoulder bag
For home health nurses looking for something a bit less bulky, consider the mini version of the home health shoulder bag. It's made of durable polyester (instead of nylon as the larger one is) that's also waterproof.
It has separate clean and dirty compartments to reduce cross-contamination risks, and the fold-down compartment provides a flat work area surface.
A home health nursing bag should be comfortable to carry, hold all your essentials and be made of durable, and perhaps waterproof, materials.
Be sure to pick up one of these home health nursing bags in your favorite color or pattern before you start your next home health nursing assignment.