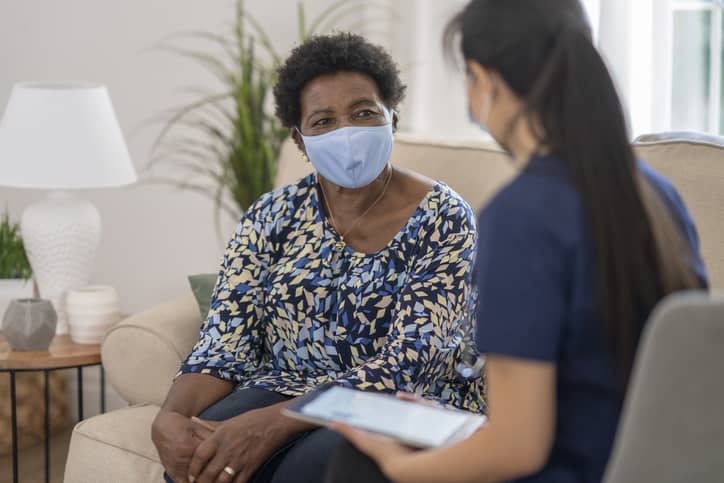 Growing Opportunities for Nurses in Home Health
Home health nursing is one of the fastest growing areas in the healthcare industry, but this increased demand faces ongoing shortages in trained professionals, including qualified nurses. Many patients prefer receiving quality care in their own homes because it's a familiar domain that's more comfortable and less likely to lead to any outside infections. From private duty shift work to intermittent home healthcare, providing care in patients' homes is the place to be, but not everyone knows this is a growing industry or why.
Home health opportunities are growing quickly
The Center for Health Workforce Studies reports that employment in the health sector between now and 2026 is expected to grow quickest in home healthcare and health practitioner offices, but home health is projected to see the biggest growth by 54 percent, which will add nearly 500,000 new jobs to the market.
In contrast, employment in private and public hospitals is expected to see the slowest growth during this same period. Jobs for registered nurses are also projected to grow fastest in the home health field with a 49 percent increase that will add nearly 88,000 jobs.
Aging population spurring growth opportunities
Approximately 10,000 seniors turn 65 each day in the United States, states CNBC. Many of these seniors are hoping to age and stay in their own homes, which creates an ever-increasing demand for home healthcare professionals.
According to the Institute on Aging, the money spent on home healthcare surpassed nursing care for the first time back in 2015. This could partially be due to seniors in all 50 states having access to assistance paying for their home care through Medicaid with most states offering multiple programs. Medicare will also often cover intermittent skilled nursing care in your home with physician certification. As the aging population continues to grow over the next few decades, so will the job opportunities for nurses in home healthcare.
Home health is a good choice for many RNs seeking change
Home healthcare provides a good opportunity for new nursing graduates because it lets them gain experience while working with various patients in their homes. It's also a good career path for nurses who aren't ready to retire and are looking for a change of pace. However, transitioning from a hospital to a home setting can be a big change with its own set of considerations. The one-on-one patient care, flexibility and autonomy offered in the home care setting is highly appealing to many nurses, but it might not be the right career choice for you.
Is home healthcare nursing right for you?
If you're considering a home healthcare position, ask yourself if you're prepared for the responsibility. You never know what you might walk into when you arrive at a patient's home, and their life may depend on your quick thinking and quality care. Working one-on-one means your patients count on you, and only you, to know exactly what to do in a variety of emergency situations and be able to carry out proper care. It's critical you have a large range of clinical skills you can utilize daily.
You must also have strong social skills to be properly respectful of your patients and potentially deal with distressed and touchy family members. While nurses in hospital settings face these same dilemmas, there are more family dynamics to deal with in a person's home and a higher level of sensitivity when caring for a patient on their own turf. This can be especially true when caring for patients of different cultures.
Working in home healthcare can be a very rewarding experience as you help your patients avoid hospitalization, convalesce comfortably in their own homes and achieve an improved quality of life. As more Americans grow older, live longer and desire home care, consider making a nursing career change to the quickly growing field of home healthcare.