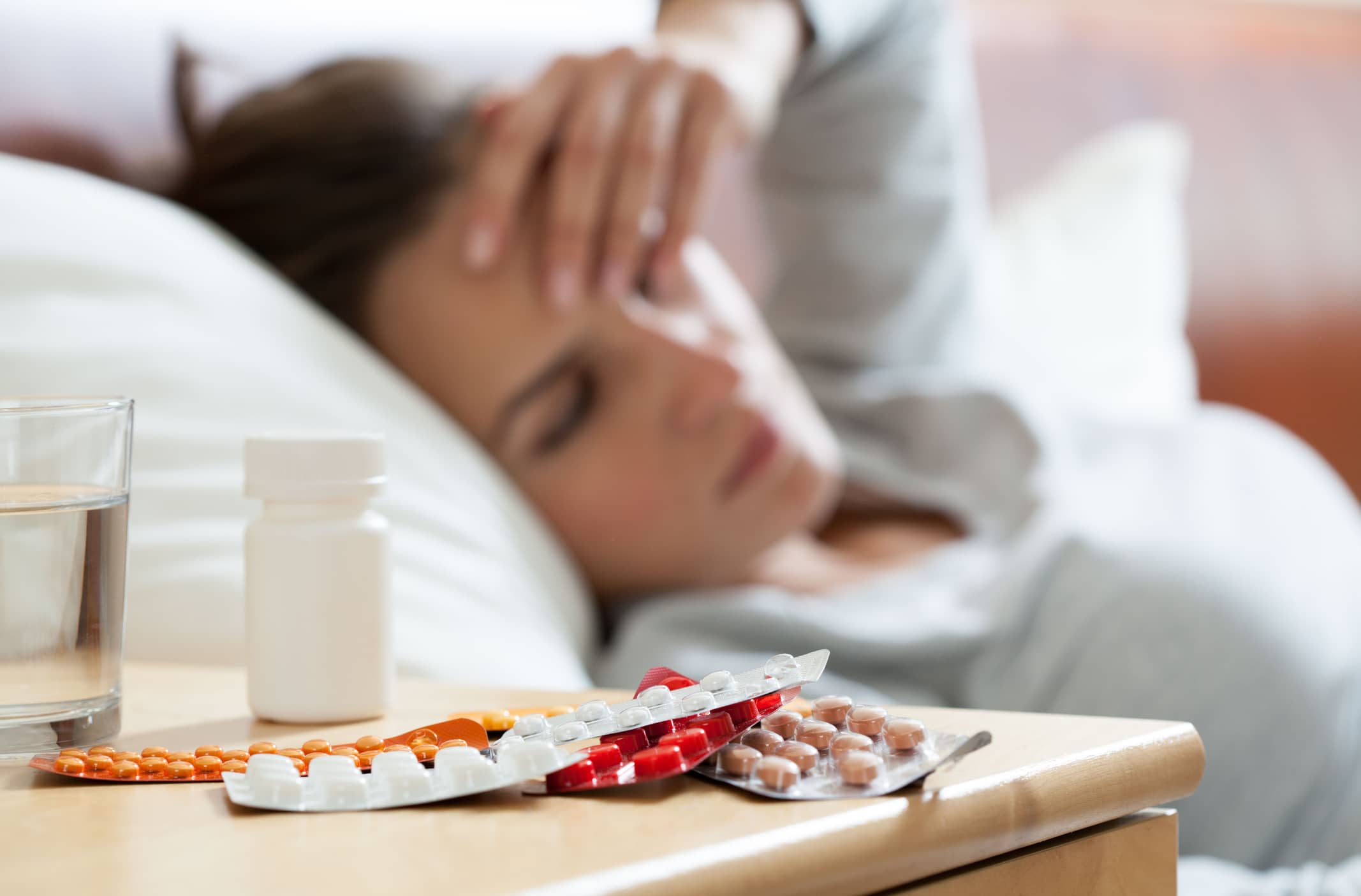 Flu Cases Continue Climbing; At Epidemic Level
It's late January, and seasonal influenza has already spread far and wide across the United States. 
"We are currently experiencing very high influenza activity," said Seun Ross, NP, MSN, CRNP-F, NP-C, NEA-BC, Director of Nursing Practice and Work Environment for the American Nurses Association (ANA). "We haven't seen it this high in a few years." 
It could get worse before it gets better. 
"Here in New York, we are still experiencing increases week by week," said Bettina Fries, MD, chief of the division of infectious diseases for Stony Brook Medicine. "We have not truly leveled out yet. So I don't think we have necessarily peaked yet. In some cases, that may be the case, but not here." 
What we know about this year's flu
The Centers for Disease Control and Prevention (CDC) recently reported widespread influenza activity in 49 states and Puerto Rico. Thirty-two states are experiencing high levels of people seeking outpatient care for flu-like illness; the levels are very similar to those in the 2012-2013 and 2014-2015 flu seasons. 
Also, as of January 13, 30 influenza-associated pediatric deaths had already occurred for the 2017-2018 flu season. 
According to the CDC's virologic surveillance data, influenza A is responsible for more than 80 percent of the specimens that have tested positive for flu this season. 
The most frequently identified strain of the virus is the influenza A subtype known as H3N2. H3N2 is generally considered the most dangerous of the four seasonal flu strains. Only a small percentage of this season's flu cases can be attributed to a B strain at the present. 
Understanding the flu vaccine
You've probably already encountered some people with doubts about the effectiveness of the flu vaccination. The vaccine isn't very effective, especially this year, is a common claim, so why bother?
It's true that the flu vaccine is not perfect. Some people do still contract the flu even though they've been vaccinated. The flu vaccine is only about 60% effective in the best of years, and some reports are claiming that the current flu vaccine is probably about 30% effective. 
When scientists were incubating the vaccine in eggs, the virus began to mutate and change slightly. That mutation resulted in a mismatch between the vaccine and the currently circulating H3N2 strain. 
However, the vaccine still provides some critical benefits, experts say. 
Influenza is a very serious illness that can result in serious complications such as secondary bacterial infections and, in some cases, death. Nurses can remind their patients that the vaccine will still provide some protection against the flu. It can reduce the severity of their symptoms and the possible complications. 
The vaccine could mean the difference between recovering at home on the sofa and being intubated in the intensive care unit. 
"If you get the flu it will be a much milder course in most cases," said Fries. "So it's still the recommendation that everyone who is over six months get vaccinated unless they have a specific contraindication." 
Vaccination can also reduce the likelihood of spreading influenza to someone who is especially vulnerable, such as the elderly, babies under six months of age, and people who are immunocompromised. (Read the current influenza vaccine recommendations from ACIP.)
Sharing flu facts and statistics might be enough to convince some patients and families of the importance of getting vaccinated. But hearing about real people whose lives have been affected by the flu may be more effective, especially for people who are on the fence, said Melody Butler, BSN, RN, founding executive director of Nurses Who Vaccinate. 
"They're going to remember the personal stories," said Butler. "We have to share those stories."
Have you gotten vaccinated? 
If you work directly with patients, it's especially important to get vaccinated. Even if you don't develop influenza yourself, you can still expose other people to it if you've been exposed to it. "Our job is to make people well, not to get them sick," noted Ross. 
And no, it's not too late if you've put off vaccination for yourself and your family. "The season doesn't end until May, so you still have a few months," said Ross. 
ADVANCE YOUR CAREER with travel nursing jobs in your choice of locations.