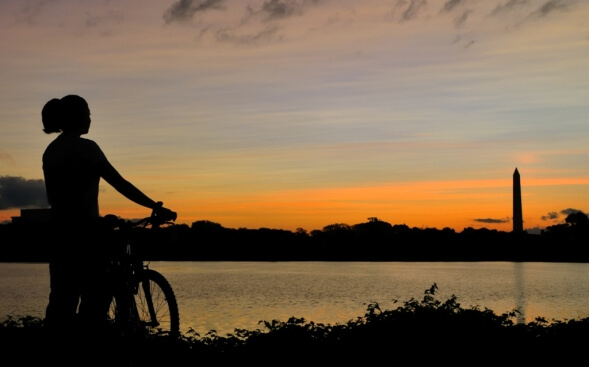 Why Travel Nursing at Mary Washington Hospital Should be on Your Bucket List
It's easy to see why Fredericksburg, Virginia, is a desirable place to visit. The stunning scenery provides a perfect backdrop for American Mobile travel nurses who love the outdoors.
Fredricksburg is home to Mary Washington Hospital, a Magnet status facility that is part of a  not-for-profit health system, comprised of two hospitals, 28 healthcare facilities and a wellness service, It is the ideal location for travel nurses interested in enjoying an outdoor lifestyle while advancing their careers in a top facility.
Mary Washington Hospital is a Level II Trauma Center with advanced care in five specialty areas including: The Orthopaedic Institute, Neuroscience Center, Regional Cancer Center, Virginia Heart & Vascular Institute and Women's Health Institute. The hospital has been recognized as one of the top facilities in Virginia and the Washington D.C. area.
In addition to top patient care, Mary Washington Hospital is known for its dedication to its employees and volunteers. The hospital promotes an atmosphere of physical and mental well-being, providing staff with the following benefits:
Yoga workshops
Free shuttle service
Tobacco-free campus
Smoking cessation assistance
Life coaching
Visiting Fredericksburg and working at Mary Washington Hospital should be on the bucket list of every travel nurse contemplating their next assignment. Not only will they begin 2016 in one of the most beautiful places in the country, but they'll also take important steps towards advancing their career. American Mobile is proud to offer exclusive jobs at this facility.
Check out our ICU, PCU and ER nursing jobs currently available at Mary Washington hospital, or if you'd like more information about American Mobile travel nursing jobs at any other of our top facilities, contact a recruiter today.