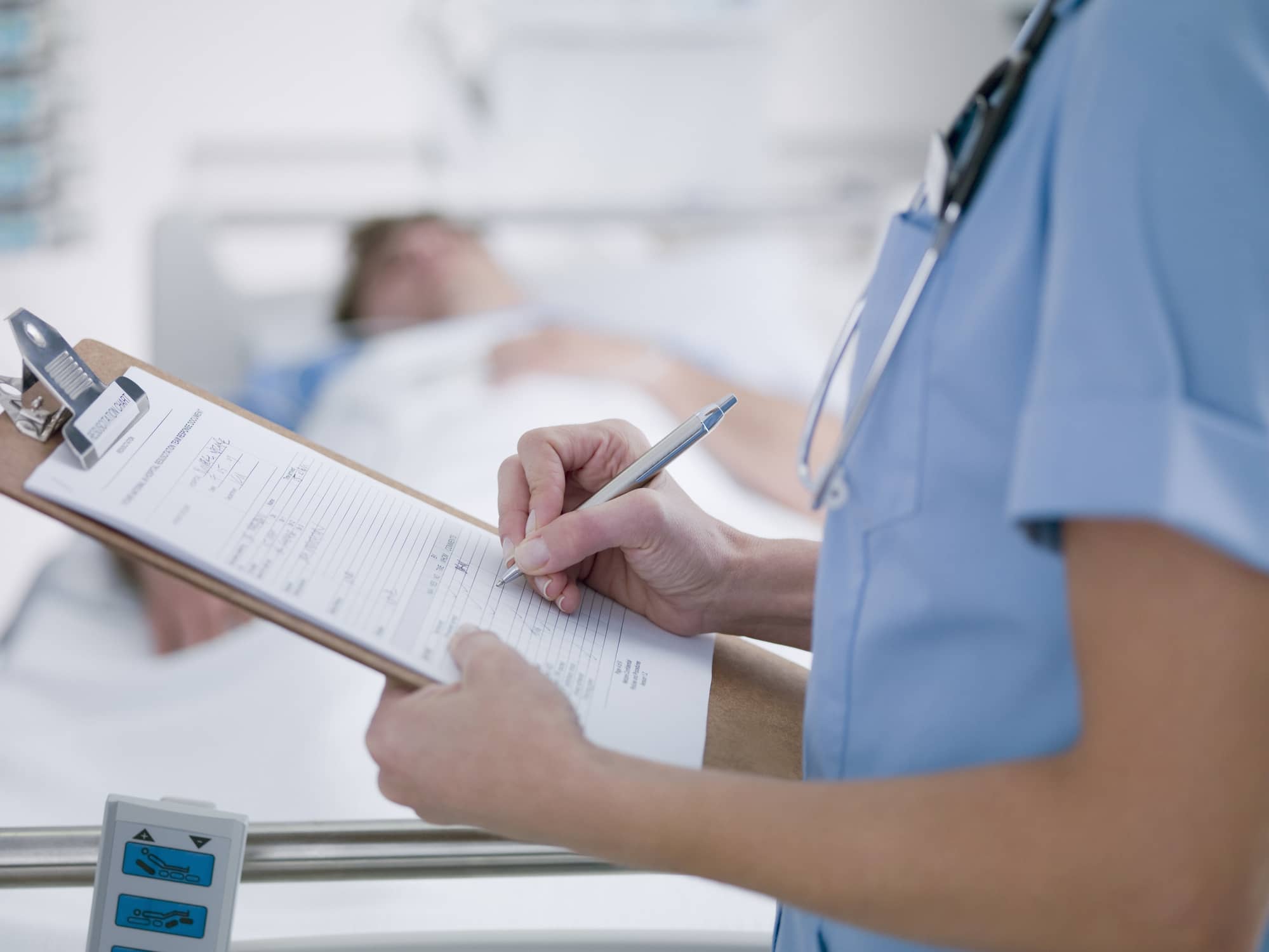 What's Changed in Travel Nursing in 2020
Throughout the COVID-19 pandemic that has swept through our nation this year, hospitals have called for support—and travel nurses from around the country have answered in resounding numbers.
Julie Purinton, vice president, travel nurse recruitment for AMN Healthcare, provided insight into how the travel nursing industry has changed for 2020 as we continue to navigate through the ongoing pandemic.
COVID-19 Hotspots and Deserts
"When COVID hit, there were very clear hotspots and those hotspots ranged from coast to coast," Purinton explained. "Some of our exclusive contracts and clients with longstanding relationships--in New York for example--came to us with an order volume that we've never seen before."
Yet, in the early weeks of the pandemic, there were many other areas throughout the country that had yet to see an influx in coronavirus cases. They were still impacted by the pandemic, however, due to unit closures, stay-at-home orders and reduced patient census.
"In other pockets of the United States, many clinicians were being laid off, specifically in the operating room (PACU, OR, surg-tech, etc.) because elective surgeries weren't happening."
The reduction of permanent nursing positions allowed many RNs to take their careers on the road to lend their much-needed nursing skills at hospitals overwhelmed by COVID-19.
"AMN has been around for over 30 years. During this pandemic, we saw the highest amount of clinicians in all of AMN history raising their hand to come and work for us to support COVID patients," Purinton said.
"It takes a very special clinician to offer to pack their bags and move to where patients needed them the most," she added. "It really spoke to the passion these clinicians have for wanting to put themselves on the frontline for the biggest pandemic our country has ever seen."
The most in-demand specialties were changing throughout the pandemic depending on a variety of factors, but ICU has remained the most needed specialty during the coronavirus pandemic, followed by telemetry and med-surg.
To meet this growing demand and urgency to deploy clinicians as quickly as possible, the company also launched its new AMN Passport mobile app to allow travel nurses to easily search and find jobs. They can also use the app to complete other tasks such as signing contracts, managing credentials and tracking time and pay.
Three Ways Travel Nursing has Changed in 2020
What else has changed in travel nursing for 2020? Below, you'll find three key ways that travel nursing has evolved this year.
1. Competitive compensation: Higher paying assignments
Historically speaking, pay for travel nursing assignments is almost always higher than a salary for a permanent nursing position. What has changed with COVID-19 is that the industry is actually seeing an increase in pay for nurses going to work in facilities that are battling the virus.
"In order to get clinicians to go into those hot zones, facilities increased their rates," Purinton said. "Hospitals were offering rates that were much higher to attract clinicians to their facilities and help with the surge in patients to ensure the hospital had the coverage and support needed."
Also known as crisis pay or rapid response travel nursing, these types of assignments usually pay more than traditional travel assignments.
2. Elevated clinician support, including more mental health resources
The overall clinician experience has always been of utmost importance to the AMN Healthcare family of travel nursing agencies. In order to provide the right support for travel nurses during the pandemic, the company increased the level of support and resources offered to their clinicians.
"We always work to ensure the best clinician experience and take pride in taking care of our clinicians like they are family," Purinton said. "The mental health part of this is crucial. We invested a lot into making sure that we had 24/7 support for our clinicians; we hired a very large clinical team to take calls at all hours, we brought on additional mental health support resources such as Doctor on Demand telehealth, and we continue to offer other employee assistance programs."
In addition to these resources, American Mobile, an AMN Healthcare Company, offers other mental health support programs such as on-demand counseling sessions, online fitness videos, wellness modules, meditation and sleep support, and assistance for quarantined healthcare professionals.
3. The work environment: PPE and increased hours
We've all seen the news stories and social media images of frontline healthcare workers with scars and markings etched into their faces as a result of wearing masks and other PPE for countless hours. This is just one of the small sacrifices travel nurses and other healthcare providers make on a daily basis.
"The day-to-day of a travel nurse changed," Purinton explained. "To work those shifts and the 48-hour work weeks, that's a big change. Then you add in the PPE and going into locations unsure of what the situation was at that hospital in terms of the PPE and having to wear it for 12+-hour shifts. What they had to go through, and in some cases are still going through, shows a commitment to our country and patient care, and they know it is their call to duty. And they do it without complaining."
Celebrating Travel Nurses and all Clinicians
Despite the fluctuations in demand and orders, Purinton said she was most impressed with seeing travel nurses raise their hands to work anywhere they were needed in the hospitals. This dedication is a pillar of the nursing profession, and one of the reasons nurses continue to be the most trusted profession in the country in annual Gallup polls.
Each year, May 6-12 is celebrated as National Nurses Week, and 2020 is even more special as the World Health Organization (WHO) declared it the International Year of the Nurse and Midwife, in honor of the 200th anniversary of the birth of Florence Nightingale. Nurses are being honored and celebrated throughout the year through a variety of initiatives, campaigns and programs.
"Going through this COVID experience with the clinicians and the team has been life-changing for me," Purinton concluded. "I've always valued and put the clinicians first, but this experience has brought a lot of things to light in terms of family and work."
"The support that the clinicians bring to the facilities and their willingness to jump in and just do whatever it took amazes me," she continued. "This added on a whole new layer to my passion for taking care of them, making them a priority and helping through this environment. They are all part of the AMN family."