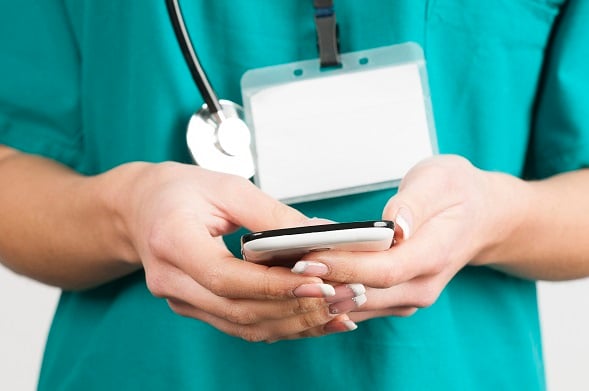 7 Top Patient Apps in eHealth
"Do I have an infection?"
"What is causing my blood sugar spikes?"
"How can I deal with this pain?"
These questions and more are now being handled without waiting for the next doctor's visit, thanks to a wide array of medical apps that put the power of mobile medical care in your patients' hands. In fact, the eHealth market is one of the fastest growing areas of mobile technology.
And why not?
From accessing their electronic medical record and viewing lab results to scheduling appointments, managing chronic conditions, tracking disease outbreak information and locating clinical trials, today's tech-savvy patients are using their smartphones and tablets in new and exciting ways.
There are currently more than 250,000 health apps globally available to consumers, according to the mHealth App Developer Economics 2016 study, conducted by Research 2 Guidance.
Amid this crowded market, there are several innovative medical apps worth noting for your patients.
EDUCATE patients across the country with travel nursing jobs from American Mobile.
7 top patient apps
Here is just a sampling of unique medical apps now available to health care consumers:
WebMD Pain Coach
For people suffering with chronic pain, management of triggers and trends is essential for improving quality of life. WebMD, the mainstream medical information consumer's go-to guide for symptom and condition advice and knowledge, offers a library of apps, including Pain Coach. This patient app allows the user to monitor and track pain levels on a scale of 1 to 10, treatments, moods and more.
As the site says, "There isn't an easy fix for chronic pain, but if you know what triggers to avoid and what treatments really work, you can manage your pain more effectively."
Glucose Buddy
Millions of users have made Glucose Buddy from Sky Health the most popular diabetes management application in use today, for both iPhone and Android users.
This free app is a data storage utility that allows users to manually enter glucose numbers, carb consumption, insulin dosages and activity, and then view their log on their online account. Push reminders help keep users accountable.
uChek
Perhaps one of the most unique patient applications is uChek, which helps the user analyze urine samples for up to 10 markers for conditions like diabetes and urinary tract infections. The app, developed by Biosense Technologies, uses the smartphone's camera and urine dipsticks to help patients record and trend their urinalysis data.
Clinical Trial Seek
Pharmaceutical giant Novartis has turned to smartphones for clinical trial recruitment with this new app that aims to help patients and physicians search for cancer clinical trials sourced from the National Institutes of Health's Clinicaltrials.gov database. The app is available for both iPhone and Android devices.
Healthy Heart 2
For patients with high risk of heart disease, this free patient app serves as a heart health journal, allowing users to record blood pressure, pulse, cholesterol, blood glucose, medications and more, and analyzes data in graph format for patients to share with their physicians. Healthy Heart 2, developed by Ringful Health, is available on iTunes.
Kardia Mobile (EKG)
For patients with an even greater likelihood or a history of heart disease, the FDA-cleared Kardia mobile app, developed by AliveCor, provides a pocket-sized electrocardiogram machine. For use with the fingertip Kardia Mobile heart monitor pads (one-time charge of $99), this sophisticated medical app is intended for medical professionals and prescribed patients only.
CDC
Finally, for patients who want a full library of medical information, access to journals, disease tracking information, public health blogs and 24/7 newsroom feeds, the Centers for Disease Control and Prevention provides a host of resources via the CDC Mobile App.
APPLY with American Mobile for top nursing jobs that pay you to travel! We offer free job placement services, free housing and a host of travel nursing benefits.