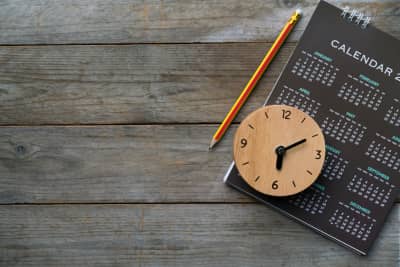 7 Free Online Organizing Tools to Keep You Sane
Nurses lead busy lives at work, and often at home, and have a lot of demands on their time. Simplify your life with online organizing tools that keep you on top of your game by keeping things organized.  
The ability to quickly locate information, schedules, to-do lists and reminders is one of the biggest time-savers for nurses who rely on effective time management to juggle tight schedules and a heavy workload.  
Free online organizing tools sometimes require a paid subscription to unlock all the features, but some are completely free of charge. Here are seven online organizing tools that could help keep you sane by making your tasks easier to track and manage. 
7 Online Organizing Tools for Nurses 
You'll find numerous reference apps for nurses that help save time by putting the information you need at your fingertips.  
When you want to save time and get and stay organized, consider these seven online organizing apps that help keep you on track. 
1. Evernote 
Evernote is a simple, but powerful app that saves your data to the cloud and syncs it across all your devices. It's an easy way to stay organized by capturing and prioritizing to-do lists, important notes, voice reminders and phone numbers on the go.  
From work projects to personal moments, Evernote keeps important data in a single place and includes an easy-to-use search feature to quickly find notes and other data you can sort and organize by date, title or tag.  
Create notebooks to share with others and set permissions to allow editing access to anyone you want. Evernote Basic is free or unlock more features by upgrading to Premium or Business editions for a monthly fee. 
2. Dropbox 
Dropbox is one of the most well-known online organizing apps that keeps even the busiest nurses organized. Access your files or folders anywhere after dragging them into Dropbox and syncing them with any of your devices.  
Access, edit and save files from anywhere and share individual files or entire folders with anyone to eliminate lengthy email attachments while collaborating with multiple people simultaneously.  
Advanced features enable HIPAA compliance and let you integrate with Application Programming Interfaces that allow two applications to talk to each other. Dropbox Basic is free but limits your storage space to 2G, but you can upgrade for a monthly or annual fee to boost your storage capacity to 1TB or more. 
3. Trello 
Trello lets you record tasks on cards and arrange them in lists on your boards to increase productivity. Quickly organize and assign tasks or to-do lists to yourself or collaboratively with a nursing team or family members.  
Keep track of each task with comments, attachments, due dates or checklists, and sync every detail across all your devices or with other team members. Integrate existing data from other apps to consolidate into your workflow.  
Trello's free version includes unlimited personal cards, lists and boards, and unlimited team boards but does limit file attachments to 10MB. Upgrade to the business version for more features and 250MB attachments for a monthly fee or discounted annual fee. 
4. Be Focused 
Be Focused is a free mobile app available for iPhone, iPad, Apple Watch and Mac that makes it easy to keep track of your time blocks and improve time management on a busy workday.  
Set desired blocks within the app to split up lengthy tasks into more manageable chunks to keep you on task and more productive. Set audible alarms or vibration notifications at appropriate intervals to track your progress throughout the day or week, or create a customized time period based on your organizational needs.  
Pie chart reports show you the time spent on tasks, making it easy to identify time management pitfalls you might not even be aware of.
5. NurseGrid 
The free NurseGrid mobile app is available for Android or iOS devices and was founded by nurses for nurses wanting a better way to manage their work schedules. Save time managing your work schedule by inputting months of shifts and non-work events in the calendar in seconds.  
Sync NurseGrid with your personal calendar app to keep your work and life schedules organized, balanced and easily viewed at a glance. Share your availability with your nurse manager, see who you work with each shift and quickly find colleagues to swap shifts when necessary.  
NurseGrid also keeps you organized by managing your credentials, so you never forget when they expire. 
6. Wunderlist 
Online organizing tools like Wunderlist keeps your life in sync with seamless access across all major devices to stay organized and get more stuff done.  
Whether you want to check off personal or professional tasks, Wunderlist lets you organize, share and assign to-do lists and set reminders and due dates, so you never miss important deadlines.  
Group related lists in one folder for easy access and add comments accessible for anyone you designate for collaboration. Send and receive push, email or in-app notifications and print tasks and lists with a single click. Teamwork has never been easier with this free app. 
7. Asana 
Online organizing tools for team collaboration like Asana provide quick, clear communication for busy nursing professionals. Asana's primary function is group task management and automatically tracks tasks assigned to team members and sends notifications when tasks are updated or completed.  
Store all the details of a task or project in one place and in sync to hit important deadlines. The time line function keeps work on track as things change, and the calendar feature lets you easily spot missing steps or overlaps in your schedule and make adjustments.  
Choose the free basic version or upgrade to the premium or business versions, which offer more features for an annual per-user fee. 
Whether you only need to stay organized at work or also want to get more organized at home, these are just a few of the online organizing tools that benefit busy nurses.  
Top apps keep you focused, productive and organized to hold onto your sanity in a bustling workplace.