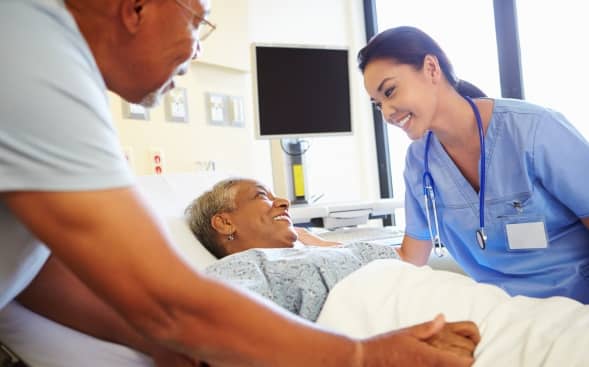 3 Ways to Focus on Nurse Ethics and Challenges in 2020
Decades ago, 75 percent of Americans trusted those in charge of their medical care, now that number has plummeted to just 34 percent today. It's a notable change in attitude toward the healthcare industry and trust in those providing needed medical care. What's happened to cause this shift in trust and is the answer simply a lack of connection between public opinion and the realities of the industry?
Our tips, below, break down easy ways for nurses to rebuild those connections.
3 Tips to Increase Your Focus on Nurse Ethics in 2020
1.Increasing trust through advocacy
Nurses are tasked with so much more than just carrying out doctors' orders and taking vitals, and that includes the opportunity to be their patients' greatest champions. By being on the frontline of medical care, nurses have the power to do everything from safely finding ways to honor cultural differences during hospital stays to educating family members on a newly diagnosed condition so they can better support their loved one.
Above all, being an advocate is about making patients a priority and honoring their choices and beliefs without expressing an opinion about their decisions or negatively changing the standard of care based on personal, social, religious, political or other differences.
2.Stay updated on your nurse ethics policies
Nurses and ethics go hand in hand. You can't effectively be the former without fully understanding and embracing the best version of the latter. In healthcare, ethics means treating all patients the same regardless of their race, age, economic background, sexual orientation, citizenship or disability. Nurses who are in a leadership role can help foster a facility-wide culture of nurse-patient trust by adopting a code of ethics and holding every team member accountable.
While illegal activities such as abuse or neglect are obviously unethical, certain types of discrimination or a failure to properly treat a patient based on who they are can be just as damaging. Insist on a culture of inclusivity and transparency and ensure there's a system for reporting anyone who doesn't preserve that all-important standard of care.
3.Staying current on education
During the Ebola outbreak in 2014, only 31% of those polled said they trusted U.S. health officials to tell them the truth about the virus and how it spreads. A similar but more general poll in 2013 found that just over one-third of people trusted the accuracy of scientific information "a lot," with the majority of respondents saying they trust scientists "a little" or "not at all."
Patients who trust their caregivers are more likely to feel confident in their health outcomes, and that's important to bring back connection between healthcare provider and patient.
CONNECT with more patients in 2020 – start your travel nursing application today.