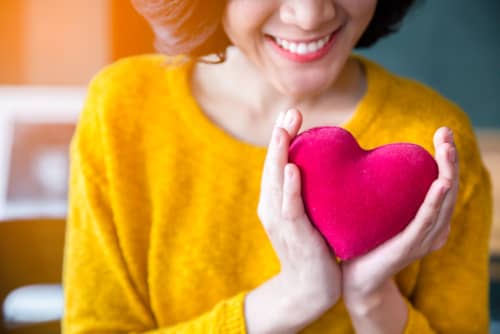 2019 Nurses Week Winners Announced: Two American Mobile Nurses Honored
American Mobile is pleased to announce the winners of two awards that were presented during 2019's Nurses Week. Jeff Ward, RN, received the overall Commitment to Excellence Award, while Heather Gosch, BSN, RN, received the Commitment to Excellence Award for Passion. Both of them exemplify the very best of the nursing profession--kindness, compassion, and dedication.
Nurses Week Commitment to Excellence Overall Award Winner
Jeff Ward has spent the last eight years as a nurse, appreciating the opportunity to make a difference in people's lives when they are at their most vulnerable. Every patient he encounters matters deeply to him, and he always searches for ways to encourage them and lift them up.
"I really actually love my patients," he said. "I feel like God has put me as a nurse as a calling."
It took him a few years to find that calling, though.
Jeff, who lives and works in Texas, spent 20 years in the music industry before he went to nursing school. He was a songwriter and the lead singer in a band. He also worked as a bellman. He drove a truck. All of those jobs prepared him for the work that he does now. And more importantly, they have instilled a deep appreciation for the opportunities that he has as a nurse.
"I finally feel like I'm right where I'm supposed to be," said Jeff. "It's a good feeling."
Jeff is known for his commitment to his patients. Say that a patient walks out of the hospital and leaves a prescription behind. Someone else might shrug and just figure the patient will have to return to retrieve it. Not Jeff.
"I'm going home, so I can just find them on my way home," he said.
He goes the extra mile to deliver that prescription to the patient himself--in person--even when he still has a 70-mile drive to his own home. He figures that it's not that big a deal for him. "But it means so much more to the patient, that they know they're safe and secure and they know we care about them," he said.
And that is the mindset that characterizes Jeff. He looks for ways to make connections with patients, to show them how important they are to him. He knows he's not perfect, but he is committed to letting patients know how important they are to him. His coworkers, too: Jeff's all about being a team player because it benefits everyone, he said.
"When you put others before yourself, you're going to be a lot happier and at peace," he said. "Because it takes you out of your own circumstances."
Nurses Week Commitment to Excellence Award Winner for Passion
As an ER nurse, Heather Gosch sees patients when they are weak, scared and uncertain. She tells them that her job is to advocate for them, and she will fight for them when they need it.
"To me, when my patients are there, they're mine," she said.
In fact, she finds that her reassurance is often a balm to many anxious, agitated patients. They realize that she is, in fact, serious, and they begin to calm down.
In fact, Heather's recruiter, Kaitlyn Hyatt, told Heather that she would never forget something that Heather said to her during their very first conversation: "I like to be the calm in someone's worst day. That's being part of working in the ER."
"I like to treat the patient as a whole and not just as a chief complaint or a set of tests for my job," said Heather.
For her, that means being strong for a patient who feels weak, being honest when they need someone to level with them and listening when they need someone to talk to. It means never forgetting that every patient is a person first.
It means that every patient has a story before they come into the ER, and she does her best to learn from them and incorporate what she learns into her care.
During the last few days on her most recent travel assignment in Connecticut, Heather had a psych patient who suffered from extreme anxiety. Heather comforted her to the best of her ability. But she eventually had to go home from work. When she returned, the woman was still there. By then, another nurse had responsibility for her. But Heather still felt a connection to her. She double-checked on the admission orders for the woman, then spent some more time talking and listening while they waited for her to be admitted to the floor.
"I don't have to understand everything that they're going through," she said. "I just have empathy. Empathy is a very strong emotion. It's a very strong tool."
And because Heather makes it her mission to fight for her patients, she's always been pleased by her recruiter's willingness to always fight for her, too. When Kaitlyn showed up in the ER to present Heather with the award that she nominated her for, Heather was deeply touched.
"To me, that was just totally mind-blowing," she said.