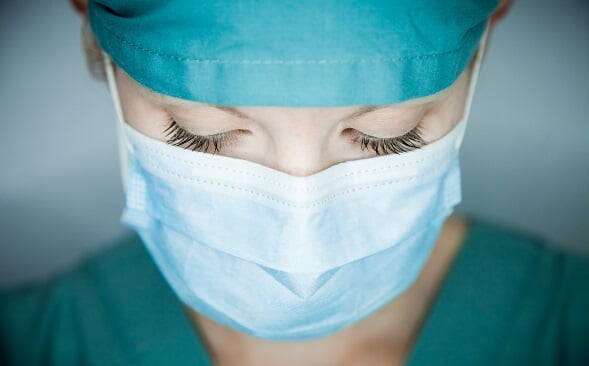 4 Coping Skills for New Nurses
Learn easy ways to cope with stress at your nursing job
Stress is a guaranteed part of any nursing career, and it's important that new nurses learn how to handle it. So, to help you succeed, we've gathered advice from nurses and stress management experts on four top ways to cope with stress on the job.
1. Remember it's not personal
Know that patients and family members with a sick loved one are under some of the worst stress of their lives. When they unleash their fear or anger you, they aren't seeing you as an individual, but as an extension of the hospital or practice. Make sure to protect yourself and always explain the situation to your floor manager -- especially if it was intense -- and remove yourself from the situation. Taking a couple of minutes away can help you clear your head, calm your nerves and recharge.
[RELATED: What's the Emotional Cost of Nursing?]
2. Practice deep breathing exercises
Simple, deep-breathing exercises have been proven to reduce nursing stress and rejuvenate your mood. The extra oxygen supplied relieves tension and provides much-needed, feel-good endorphins. Former burned-out RN, Annette Tersigni, was motivated to start her own stress-management training method called YogaNursing® in which special techniques can be learned to reduce stress for nurses (i.e., meditation, stretches, deep breathing). These can be performed easily, without having to get on the floor.
3. Retreat to a peaceful place
Taking breaks is extremely important for stressed out and overworked nurses. Trust your instincts. If you feel so tense you can't take it anymore, ask to get outside to whatever rejuvenation station is available. It is even better if these breaks can take place in peaceful surroundings. Some hospitals have created special spots where their staff and travel nurses can retreat, such as outdoor garden areas or quiet rooms with calming artwork and peaceful background music. At Bergen Mercy Hospital in Omaha, Nebraska, nurses are encouraged to visit a special area for a few minutes where they have access to peaceful music, herbal tea, cookies, and calming candles.
4. Write or draw in your own personal notebook
Keeping a personal notebook is a safe way to express your feelings. It can also help you organize your thoughts, and come up with solutions to especially stressful situations. Some nurses even find that doodling, whether the drawings are calming images such as flowers or funny scenarios, provides a great release from their pent-up frustrations.
GET AWAY from it all with travel nursing jobs that allow you to pick where and when you want to work! Contact a recruiter at American Mobile to learn more.