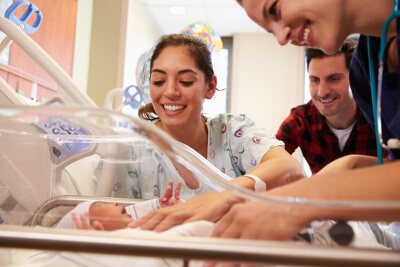 Top Associations for Mother-Child Nursing Specialties
There are many professional nursing organizations and there are great reasons to join any of them, but particularly an organization devoted to your chosen area of expertise.
A specialty association is a valuable resource for networking, professional development, advocacy and education.
There are many benefits to joining an association unique to your mother child nursing career focus:
Stay on top of the latest advances in your chosen area of expertise
Make connections with nurses who share your interest
Get specialized certifications
Attend meetings and conferences to network with others in your discipline
Contribute to practice standards or other workplace issues
Find leadership opportunities in your field
List of Mother Child Nursing Organizations
Academy of Neonatal Nursing: ANN provides education for neonatal health care professionals through publications, national conferences, online resources and other education offerings.
American College of Nurse-Midwives: ACNM is a professional association that promotes the development and support of the profession of midwifery as practiced by certified nurse-midwives and certified midwives.
American Pediatric Surgical Nurses Association: APSNA is dedicated to providing safe and excellent surgical and trauma care to pediatric patients.
Association of Camp Nursing:ACN is a professional nursing organization working toward healthier camps by supporting the practice of camp nursing.
Association of Women's Health, Obstetric and Neonatal Nurses:AWHONN is a membership organization that improves and promotes the health of women and newborns and strengthens the nursing profession through advocacy, research, education and other professional and clinical resources.
National Association of Neonatal Nurses: NANN is the professional voice that shapes neonatal nursing through excellence in practice, education, research and professional development.
National Association of Nurse Practitioners in Women's Health:NPWH is a national professional membership organization promoting women's health care and the status of women's health nurse practitioners.
National Association of Pediatric Nurse Practitioners: NAPNAP is the professional association for pediatric-focused APRNs who care for children.
National Association of School Nurses: NASN seeks to optimize student health and learning by advancing the practice of school nursing.
Pediatric Endocrinology Nursing Society: PENS is committed to the development and advancement of nurses in the art and science of pediatric endocrinology nursing.
Society of Pediatric Nurses: SPN works to advance the specialty of pediatric nursing through excellence in education, research and practice.
Your membership in a nursing organization displays a commitment to your discipline, as well as your profession, and is always a great addition to your nursing resume.