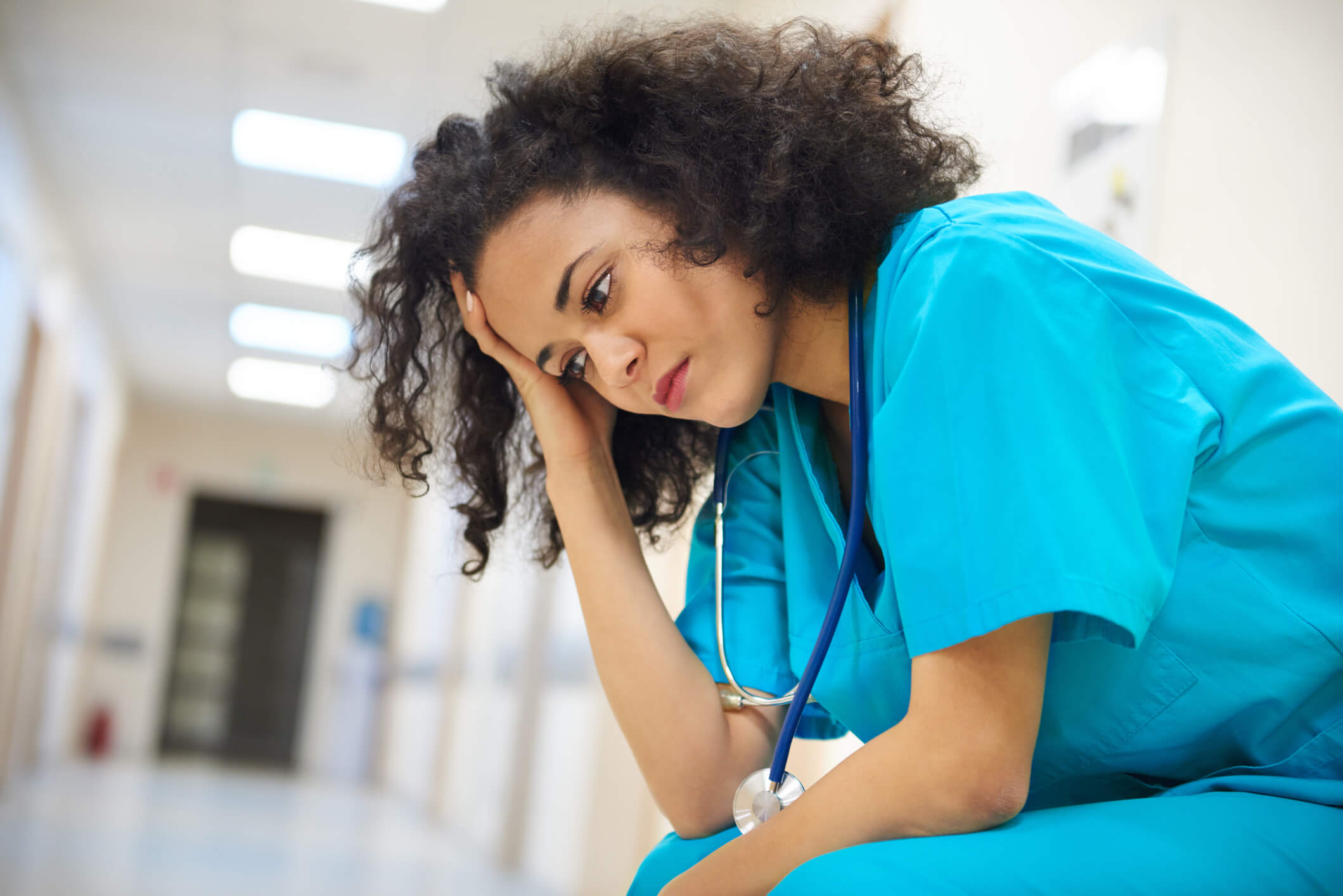 Tired, nurse? 10 Tips to Sleep Better and Stay Alert at Work
Disruptive shift work can leave nurses struggling to get enough rest; better sleep habits can help
The majority of nurses work in fast-paced, hectic hospital environments. They're expected to be well rested to meet their diverse job responsibilities and ensure the delivery of competent, safe nursing care. They must be alert, aware and able to make quick decisions. According to the National Sleep Foundation (NSF), adults need 7-9 hours of sleep every day. However, due to long hours and shift work, it can be difficult for nurses to develop good sleep habits and get enough rest.
There are more than 22 million American shift workers, according to the American Nurses Association, and a large portion of nurses fit this category. Shift workers tend to develop shift work sleep disorder (SWSD), caused by a disruption of the body's internal clock, the circadian rhythm. The circadian rhythm controls the body's wake and sleep hours based on exposure to sunlight and the day/night cycle.
Nurses who work evenings or nights, and those who rotate shifts, often experience insomnia at home and feel sleepy while at work. Sleep deprivation occurs because these tired nurses are working contrary to their internal clocks and sleep patterns.
10 tips to help you sleep better and avoid working tired
The following recommendations are adapted for nurses on shift work, with input from Charles Bae, MD, a neurologist and sleep expert at The Cleveland Clinic.
1. Make sleep a priority, adapting work schedules as needed. Limit your number of night shifts to four in a row or less, and ensure you have 48 hours off-duty time before you begin another work schedule. Avoid working rotating shifts on a frequent basis.
2. Use caffeine wisely. Before going to work, drink a caffeinated beverage, but avoid such beverages up to 6 hours before going home to sleep.
3. Let the light shine in. At the start of each shift, ensure you're in a brightly lit room for shift report and when charting. If entering a dark patient room, take a portable light with you to administer medications or provide other nursing care. "Bright lights help you to remain alert and at peak performance," Bae said.
4. Rev up to stay alert. When you're feeling sleepy, engage in an exercise activity like taking a short walk around your unit, or using stairs instead of elevators when going on breaks.
5. Don't ignore signs of fatigue. When you're feeling tired, ask a colleague to partner with you as you complete nursing tasks.
6. Try a nap. To increase energy levels, take an employer-approved short nap during your breaks whenever you can. "More progressive workplaces encourage napping during meal and rest breaks," Bae said.
7. Take care on your trip home. After a long shift, choose to carpool or use public transportation instead of driving whenever possible. Try to avoid long car commutes as these trips lessen sleep time. If the sun is up, wear sunglasses when driving home to lessen the effects of sunlight and glare that can activate the body's internal clock toward wakefulness.
8. Create a workable sleep schedule and restful environment. If you're not on day shifts, work your schedule out with family members to ensure you'll get enough sleep and they can go about their daily activities. Plan to sleep and wake at the same time each day. When you're ready to sleep, put a "Do Not Disturb" sign on your door and let friends know you're not available. Choose a room that's darkened, cool and quiet. Wear eye shades and ear plugs, if necessary, and turn off all electronic devices. If you can't sleep, get up and do something relaxing for about 15-20 minutes and then try again. Consider taking a nap before going to work. On days off, try going to bed between midnight and 2 a.m. and sleep later than usual. Doing this helps you "to transition between your days off and on and to maintain your shift work schedule," Bae advised.
9. Plan nutritious meals ahead of time, including foods that follow the USDA-recommended Dietary Guidelines, designed to promote health and prevent disease; a revision of the Guidelines is due by the end of 2015. Don't eat right before sleeping, and strive to have your main meal when you get up.
10. Choose an exercise plan that fits your lifestyle. Studies have shown that exercise can reduce stress, help you sleep more soundly and improve your overall health. When you exercise, include weight-bearing exercises like jogging, walking or biking. Exercise at home or choose a gym where you can use exercise machines and have opportunities to do pool laps, aquatic exercises or other activities that you enjoy.
Resources
Circadian Rhythm Disorders – American Academy of Sleep Medicine
Living and Coping with Shift Work Disorders – National Sleep Foundation
Dietary Guidelines for Americans – United States Department of Agriculture
---
Sleep better with a recruitment team that has your back. American Mobile recruiters can offer more travel RN jobs, more staffing experience and around-the-clock support during your travel assignments. Contact us today!