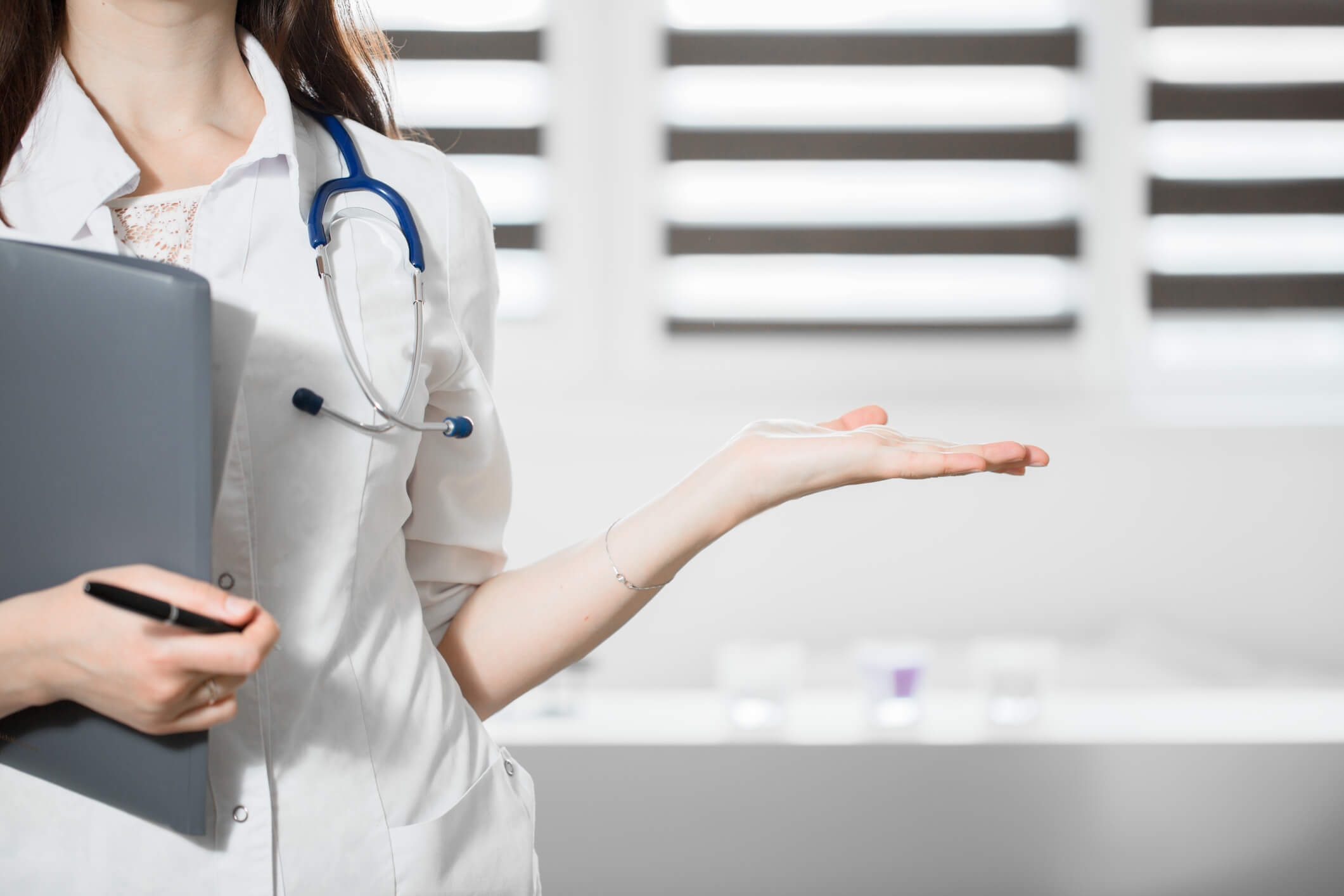 Med Surg Nursing Salary
Medical-surgical nurses hold an expansive range of knowledge to cover a variety of roles in a hospital setting. Medical-surgical nursing is the largest nursing specialty in the United States, offering in-depth knowledge of body systems and illnesses combined with critical thinking skills and a commitment to care.
If you are considering the specialization, you are likely taking into account the average med-surg nursing salary. Read on to learn more about medical-surgical nursing and the salary you can expect.
What is Medical Surgical Nursing?
As the most prominent nursing specialty in the United States, med-surg nurses have become the foundation of hospital care and nursing practices, performing the broad duty of caring for patients who are ill or recovering from a surgery. This often makes medical-surgical nurses the most front-facing personnel, giving them more direct interaction with patients than almost anyone else in the hospital. Essentially, if you have ever been hospitalized or otherwise been in a hospital, you have likely seen or worked with a medical-surgical nurse.
Med-surg nurses have a comprehensive knowledge in all areas of adult health, including diseases and body systems, along with the means of applying that knowledge to improve patient care and prioritize their needs and safety. As a medical-surgical nurse, you are also responsible for constant coordination as you provide care and assistance to multiple patients at once. The types of patients you may care for include those with:
Complex and multiple comorbidities
Diverse diagnoses not limited to one body system
Acute to chronic diseases requiring regular management
While hospitals are the most common work environment for med-surg nurses, you may work in settings outside the typical hospital including:
Inpatient clinics
Outpatient and ambulatory care
Physician's office
Home health care
Nursing homes
Military facilities
Regulatory administrations
Teaching and education
General Duties and Functions of a Medical Surgical Nurse Practitioner
Your nursing specialties and duties can vary as you are something of the Swiss Army knife of the hospital, but your general functions can include:
Coordinating, organizing, and prioritizing care for multiple patients at a medical center
Assisting in pain management of patients
Guiding patients and families through the care process and addressing any challenges that may arise
Integrating discharge planning into daily care
Learning to use all technologies, including new systems and innovations
Collaborating with doctors, specialists, and other members within the healthcare team
Integrating known research into each patient's specific needs
Incorporating best practice standards and guidelines
Fostering and advocating for a safe, efficient, ethical workplace
Med-Surg Nursing Salary
Your salary as a medical-surgical nurse can vary based on a variety of factors, including:
Location
Education and experience
Any relevant certifications you may have
Salaries can range from $36,512 to $92,282 with an average salary of a little over $62,000.
According to the Bureau of Labor Statistics, the amount of medical-surgical nursing jobs is estimated to see a steady increase through 2020, seeing a growth of about 26 percent since 2010. Much of this comes from advances in medical technologies, the increased age of the baby boomer population, and a greater emphasis on preventative care. Furthermore, job openings for medical-surgical nursing positions are generally plentiful. This all suggests that the average salary for medical-surgical nurses is likely to increase.
How to Become a Medical-Surgical Nurse
In the early days of nursing, most nurses who worked in wards and performed bedside care were designated as medical-surgical nurses. Today, medical-surgical nursing is its own specialization. It is often the first step for many newly licensed registered nurses. This does come with certain requirements.
Education
Although nurses graduating with an Associate's Degree in Nursing (ADN) quite frequently land positions as medical-surgical nurses, many hospitals increasingly prefer a Bachelor of Science in Nursing (BSN) degree. Procuring an ADN usually requires an 18- to 24-month program, while a BSN will typically require a four-year program. You should also ideally take a few classes on medical-surgical nursing. Regardless of the degree you graduate with, the program you take must be officially accredited by the Accreditation Commission for Education in Nursing (ACEN) or the Commission on Collegiate Nursing Education (CCNE).
Testing
Once you have completed your education requirements, you must pass the National Council License Examination. This test is required for anyone aspiring to be a nurse of any specialty. Passing this test officially certifies you as a nurse with a license accepted in all 50 states, though some states may require further certification.
Experience
Newly certified nurses can gain experience as medical-surgical nurses via internship programs, which are readily offered at most hospitals. Most internships involve a didactic component along with the opportunity to shadow and learn directly from a mentor.
Any nurses who already have experience but wish to transfer into medical-surgical nursing should seek some initial experience through a med-surg nursing program. However, these are rarely as comprehensive as new graduate internships, nor do they offer as much hands-on experience.
Other Certifications and Credentials
After two years of employment as a medical-surgical nurse, you are eligible to take the Certified Medical-Surgical Registered Nurse (CMSRN) certification exam. You must provide proof of employment as a medical-surgical nurse with an unencumbered registered nurse license. This certification is completely optional and comprises a three-hour exam of 150 multiple choice questions consisting of 130 scored and 20 unscored experimental questions. You must receive a standard score of at least 95, which is equivalent to about 71 percent correct, in order to pass. The exam appears in both computer-based testing and pencil-and-paper formats.
CMSRN credentials are valid for five years, meaning you are required to recertify once your initial certificate expires. You are eligible for recertification if you:
Maintain a current med-surg nursing certification
Have a current registered nurse license
Earned 90 contact hours in the last five years
Accrued at least 1,000 practice hours in med-surg nursing in the last five years
How to Increase Your Med-Surg Nursing Salary
As mentioned, the average med-surg nursing salary can vary based on numerous factors, most of which, like experience level and region, can be hard to immediately change. If you have an Associate's Degree in Nursing, your employer may provide a pay bump if you pursue a Bachelor of Science Degree in Nursing after your hire.
The best way to increase your salary as a medical-surgical nurse is to obtain a CMSRN certification.
According to a 2011 survey, non-certified medical-surgical nurses received average salaries of:
$40.25 per hour in the West
$27.77 per hour in the Midwest
$29.02 per hour in the Southeast
$30.89 per hour in the Mid-Atlantic and Lower Great Lakes
By comparison, the survey found that those medical-surgical nurses with a certification earned:
$44.80 per hour in the West
$43.27 per hour in the Midwest
$35.01 per hour in the Southeast
$37.41 per hour in the Mid-Atlantic and Lower Great Lakes
$49.04 per hour in the Northeast
These show fairly drastic jumps in hourly wages, particularly in the Northeast. Granted, eligibility for certification still requires at least two years of employment in a medical-surgical nursing position. Along with the increased pay, most hospitals will reimburse your fees for the certification exam.
Travel Medical-Surgical Nursing
Travel nurses perform the exact same role as any other nursing position. When a hospital or other care facility has a shortage, travel nurses are there to fill in. These roles can vary in length, lasting anywhere from 8 to 26 weeks, traveling through different parts of the country.
Traveling nurses are necessary for all states and throughout all specializations. Combining that with the foundational aspects of medical-surgical nursing makes traveling med-surg nurses invaluable. Wages can vary, but traveling nurses often earn higher salaries than nurses in permanent positions. Depending on the hospital, you may also receive full benefits, which can include:
Travel reimbursement
General paid benefits (retirement plans, employee assistance programs)
Full medical, vision, and dental insurance
Requirements for becoming a travel med-surg nurse include:
At least one year of experience as a registered nurse
A valid nursing license in the state you want to work or a license in a state included in the Nurse Licensure Compact
Any necessary certifications
Completion of all continued education units necessary for state license renewal
If you are a current travel nurse or want to pursue a medical-surgical nurse specialization, American Mobile can help you find the perfect job placement based on your specific knowledge and needs. Use our job search to find a job position or contact us for more med-surg nursing tips.
Sources:
https://www.amsn.org/practice-resources/what-medical-surgical-nursing
https://www.nursingexplorer.com/careers/medical-surgical-nurse
https://www.nursingexplorer.com/careers/medical-surgical-nurse
https://nursinglicensemap.com/nursing-specialties/registered-nurse/medical-surgical-nurse/
https://www.msncb.org/medical-surgical/get-certified/exam
https://work.chron.com/hourly-wage-medical-surgical-nurse-3753.html
https://www.americanmobile.com/travel-nursing/travel-nursing-requirements/