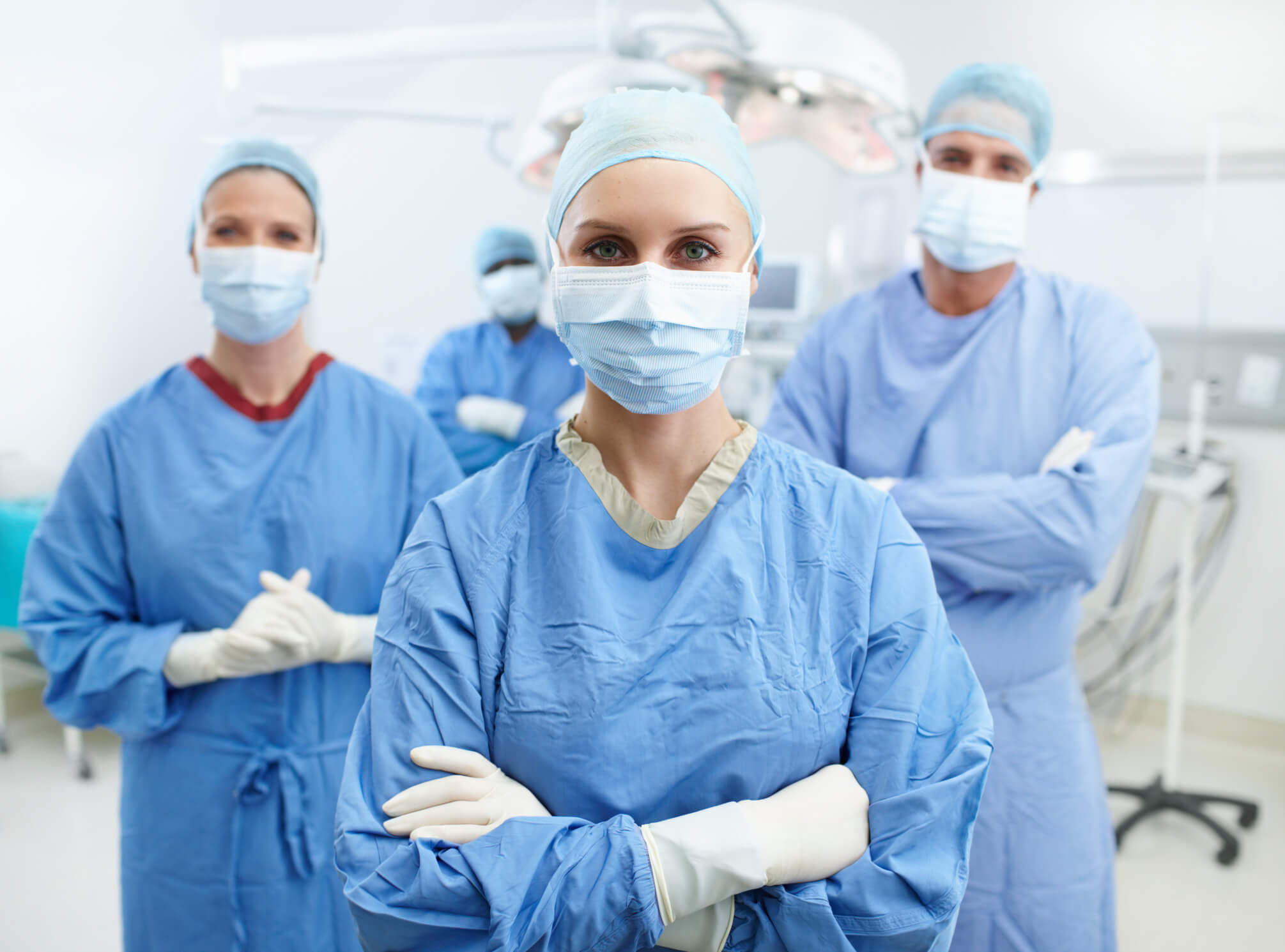 Is COVID-19 Raising Interest in Nursing as a Career?
In the early weeks of the coronavirus crisis, Terry Foster, RN, a nurse with St. Elizabeth Healthcare in Kentucky, pulled over to buy gas after a long shift at work. A fellow customer noticed his scrubs and paid for his tank of gas. As the COVID-19 pandemic unfolded, other people left gift cards, treats and thank you notes on his front porch. He was surprised and delighted by the outpouring of gratitude.
Indeed, when signs proclaiming nurses as "healthcare heroes" began popping up in front yards, many people nodded in approval. Nurses routinely top the Gallup poll's annual list of most trusted professions, and the advent of the global pandemic has generated even more attention, and heartfelt thanks, for the critical role that nurses play.
COVID-19 seems to be generating some additional interest in nursing as a career, too.
"There are a few bright rays of sunshine when it comes to this pandemic," said Megan Brunson, MSN, RN, CNL, CCRN-CSC, who recently completed her term as president of the American Association of Critical-Care Nurses. "I believe one is the strength demonstrated by the current nursing workforce and the light it's shining on a vocation that has been named the most trusted profession for the past 18 years. The value of nursing is being seen on a much larger scale."
The growing interest in nursing makes sense to Anne Dabrow Woods, DNP, RN, CRNP, ANP-BC, AGACNP-BC, the chief nurse of health learning, research and practice for Wolters Kluwer and a critical care nurse practitioner. People may see nursing as the chance to give back to their communities while pursuing a professional opportunity with good job security.
"There is no more rewarding career than being a nurse," she said. "You combine courage with grit with innovation with caring--all to improve the health outcomes of people."
Discover the rewards of travel nursing.
The impact on nursing schools
It may be a little too early to measure the potential impact of the interest generated by the pandemic on the nation's nursing schools, though.
"Honestly, I don't think we know the answer to that yet," said Foster.
Robert Rosseter, chief communications officer for the American Association of Colleges of Nursing, reports that interest in nursing programs remains strong and schools in general seem to be on track to meet their enrollment targets for the fall.
The impact going forward, however, is anyone's guess. Will more people begin submitting applications to nursing school in the coming months, or years?
"I do think we'll see an influx," predicted Lisa Eichelberger, PhD, RN, dean of the College of Health at Clayton State University.
But it might not happen right away. People newly inspired to become nurses will still have to complete a number of prerequisite courses to be eligible to apply. Eichelberger says she'd expect more applications might start arriving next spring or next fall.
An uptick in applications could have implications for many nursing schools already grappling with challenges like a shortage of nursing faculty and a shortage of clinical sites, notes Woods. Every year, nursing schools already have to turn away thousands of qualified applicants, including 56,000 in 2017 alone.
And the pandemic has spurred changes at many nursing schools. For example, in Oregon, the size restrictions on gatherings of people mean that nursing programs have shifted to online courses and boosted the number of simulation activities available to students.
"With the switch, some students are deferring their education for a year," says Janna Bitton, executive director of the Oregon Center for Nursing. "As the pandemic progresses throughout the year, we are closely watching people's choices to become, and remain, a nurse."
Want to become a nurse?
Current nurses will tell you that nursing is a very challenging career. You'll work very hard, and the work can be both physically and emotionally demanding. That's been especially true for the nurses caring for COVID-19 patients during the pandemic.
But nurse leaders hope that nursing students will not to be discouraged as they work toward their goals. The nursing workforce needs people who are motivated to take on this challenge.
"For people thinking about becoming a nurse right now, you are so needed," said Bitton. "Keep in mind that nursing education is trying to shift with the times and the road to becoming a nurse might be a bit bumpier than usual. However, there are many, many educators, employers, policymakers, researchers and others working to be responsive to the situation so that we can continue to have a strong nursing workforce."
The rewards for nurses will still be there.
"The reward of helping patients and helping their families—to me, that never goes away," said Foster.
And nurses can usually count on job security, especially if they're flexible.
"'It doesn't matter where you go,' I tell our students," said Eichelberger. "'You can find a job.'"
Related:
How COVID-19 Is Affecting Nursing Students
Nursing Schools Report: How the 2020-2021 Academic Year Is Shaping Up
AMERICAN MOBILE has thousands of travel nursing jobs across the U.S.