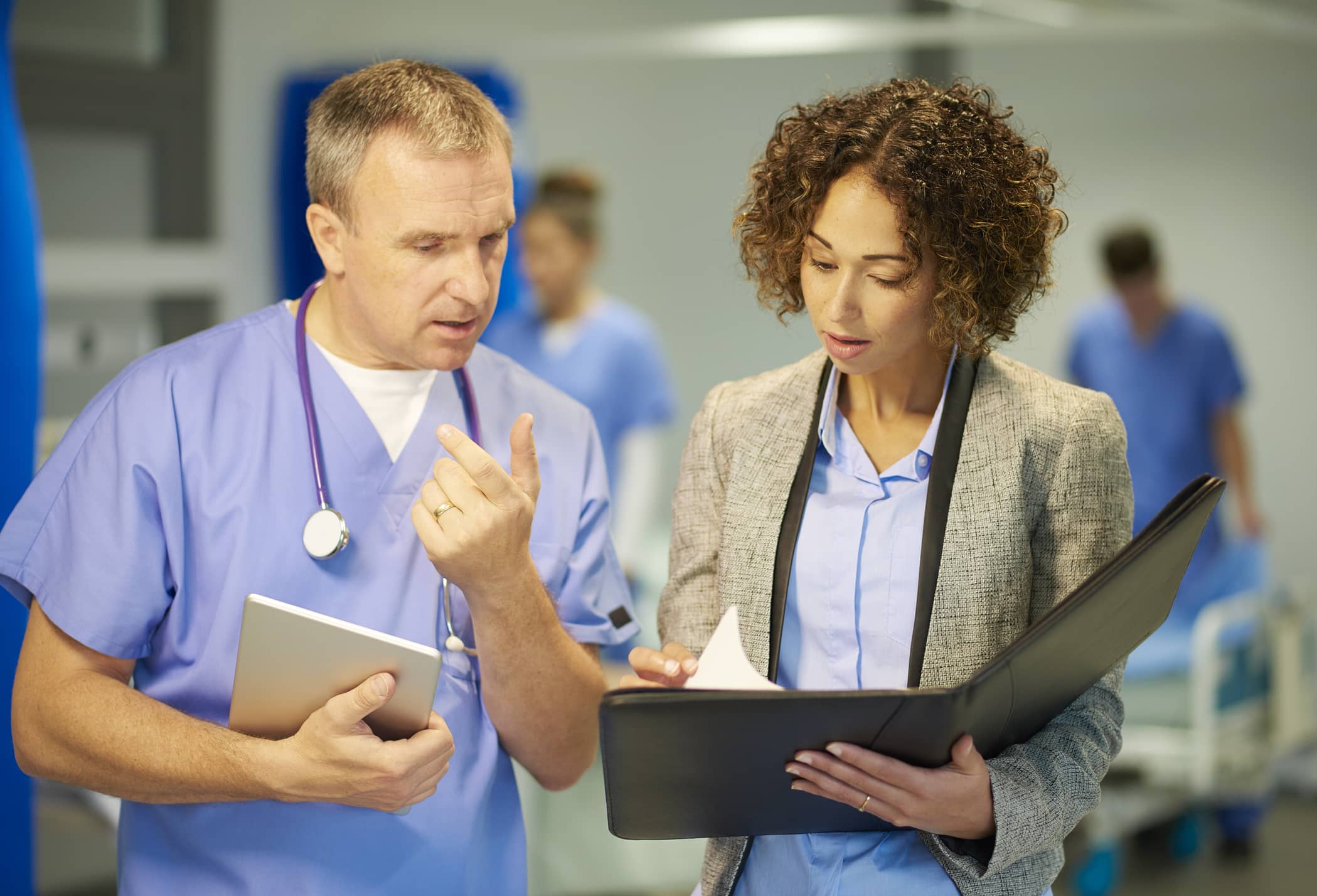 Benefits of Stepping into a Nurse Supervisor Role
Working as a travel nurse undoubtedly offers an array of benefits—both personally and professionally. The ability to share your expert skill set with scores of patients in need combined with the free and flexible lifestyle of contract work provides an ideal balance and opportunity to grow.
As you continue developing your career, you might also start seeking new opportunities for upward mobility in the nursing field. If you are looking to develop your skills and further impact, a nurse leadership role is an excellent place to start. In tandem with career advancement, nurse leadership offers some exciting benefits to support you in achieving your personal and professional goals.
Personal and Professional Nurse Leadership Benefit
1. Higher Pay
One of the main benefits of travel nursing is the increased earning potential that comes with travel contract positions. By seizing the opportunity to step into a nurse leadership role, your earning potential will only rise—not only securing higher pay rates but also (in some cases) signing bonuses and other financial perks.
2. Career & Personal Development
As is the natural progression with leadership opportunities, taking a nurse leadership role will put you on the fast track to career advancement, both in esteem and personal development. You will immediately gain visibility as a true stakeholder within your facility and authority figure amongst your nursing staff. Leadership will also present you with new and enriching challenges that allow you to put your full scope of career experience and expertise into action—navigating the complex landscape of patient care while managing other nurses in their roles as well.
3. Enhanced Work-Life Balance
It's no secret that working as a nurse in any role or specialty comes with its fair share of potential stressors. Between long hours, physical strain, and mental and emotional stress from day-to-day responsibilities of the role, burnout has become a more significant issue in the nursing field. Transitioning into a nurse leadership role—and gaining access to the benefits it provides—can help you create more significant balance between your work and home life. Feeling more in control of your career and establishing strong work-life boundaries can play a large role in mitigating the effects of burnout and supporting your mental, physical, and emotional wellbeing.
4. More Direct Impact on Patient Wellbeing
Leadership roles afford nurses the unique opportunity to make a significant contribution to patient well-being. Aside from being responsible for managing a team of nurses, nurse leaders are tasked with developing strategies and implementing policies that enhance patient care. In becoming a nurse leader, you will be harnessing your clinical knowledge, communication abilities, and decision-making skills to lead your team and improve the overall quality of patient care in your facility.
5. Increased Influence on Policy and Facility Improvement
Nurse leadership has become increasingly important in healthcare, as the landscape continues to evolve in the wake of the COVID-19 pandemic. As a nurse leader, you will have immediate influence on policy implementation and the overall improvement of your healthcare facility's operations. By supervising and guiding other nurses in their professional development, while also ensuring that patient care is of the highest quality, you will have a direct say in the development and implementation of improvement that benefits both patients and staff.
Skills for Success in a Nurse Leadership Job
Making the transition into a nurse leadership role offers many incredible advantages for travel nurses looking to advance their careers and find an ideal lifestyle balance—but it is also imperative to understand the keys for success with such a significant career decision. When looking at the role of a nurse unit supervisor, we have identified five skillsets that successful nurses should demonstrate:
Leadership Skills: Motivating, training, and coaching are integral to success for travel nurses seeking to advance to supervisory roles. Candidates must also be able to communicate with stakeholders—including physicians, department heads, and healthcare administrators.
Technical Skills: With the perpetual evolution of technology, nurse unit supervisors should be able to quickly understand new systems, communicate and teach new technologies to their staff, and remain current on advances in aspects like charting, EMR systems, and innovations in processes and new equipment.
Analytical Skills: Being able to understand and adopt new laws and requirements, and make procedural changes to floor best practices is critical to leading a nursing unit in any facility.
Interpersonal Skills: Communication skills are inherently important in nursing, but even more so in nurse leadership, given that these roles require important conversations with staff, patients, and their family members.
Conflict Resolution: Nurse leaders will sometimes have to act as a mediator to deal with conflicts between staff or during times when emotional family members are questioning patient care practices. The ability to remain calm and collected while deescalating situations is a necessary trait in a nurse leadership role.
Become a Nurse Leader with B.E. Smith
At B.E. Smith, we are eager to work with nurses who are ready to take the next step in their nursing journeys and take their careers to new heights as interim supervisors.
Requirements: Must have an active RN license and state license required for the applicable position.
Assignment Details: Roles start at 13-week assignments with the potential to extend at contract conclusion.
Are you ready to take your nursing career to the next level? Click the link below to get started and one of our expert recruiters will be in touch shortly with more information.