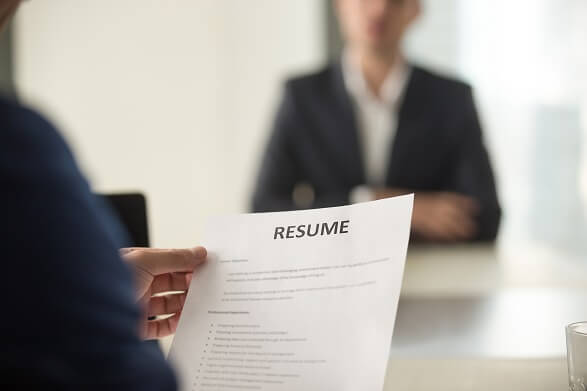 8 Expert Nurse Interview Tips for New Graduates
These nurse interview tips will help prepare you for your next opportunity. From behavioral queries to technical and care questions, interviews often come with a surprise. Practicing helps to build the confidence you need to get the job.
8 Nurse Interview Tips for New Grads
You've spent years preparing for your first nursing job. With a little more preparation, you'll finally start your first day on the job. Here are 10 tips to help you get ready.
1. Know your personal and professional goals
"Nurses are already looked at as a line item expense. In short, show proof that you will add value to the institution," suggests Amelia Roberts BSN RN.
During the interview, recruiters and hiring managers seek out qualified professionals who are aware of what they want. Johns Hopkins advises nursing graduates to make sure to do your career planning before your first nurse interview.
2. Dressing the part is important
The interview is all about first impressions. The very first impression a unit manager receives is a visual one. Registered Nursing offers the following guidelines for interview attire for both men and women.
But when in doubt, look the part. Present yourself as a professional unit nurse and avoid anything that would offend family members, patients or staff.
3. Gear up mentally
Nursing schools have a way of molding students into humble graduates. Perhaps it's the tight schedules, strict instructors and high GPA requirements, or the rigors of clinicals, that foster this feeling.
During a nurse interview, employers are looking for a great attitude. No matter how well-trained you are, new nurses should remain humble. The (on average) six months of full-time training in a new unit or ward can be a challenge, show that you are up for it.
4. During the interview
Once the outfit and attitude are straight, it's time to concentrate on the interview.
"I think new grads should keep the following in mind when interviewing for a new position," advises Nancy Brook, MSN, RN, NP. "Present yourself as a professional: be on time, dress appropriately and be prepared. Research the facility in which you are interviewing so that you can ask relevant questions and showcase your interest."
5. Sample interview questions and answers
During a nurse interview, the interviewer might ask a new candidate lots of different questions. Review and consider answers to practice inquiries, then come up with highlights you can adapt to various scenarios.
Here are some sample questions and answers to get you started.
6. Questions to Ask During the Interview
Prepare a couple of questions to ask at the end of the job interview. Here are four questions recommended by Johns Hopkins as part of their nurse interview tips for their graduates:
1. What are the immediate goals of the unit?
2. What are the long-term goals of the department or facility?
3. How is the leadership team structured?
4. What are their expectations for new graduate and experienced nurses?
7. Show your empathy and care for others
According to Amelia Roberts, BSN RN, involvement in non-profit work is "evidence that you work towards a greater good." So, consider volunteering for a worthy cause as part of your interview preparation.
Related: 12 Ways for Nurses to Stand Out in Today's Job Market
8. Prove you notice things and can act as a change agent
There is always room for improvement in any organization. During your nurse interview, emphasize your willingness to embrace process-improvement projects. "There are many areas of healthcare that need improving, we look for evidence that you have tried to make something better," says Roberts.