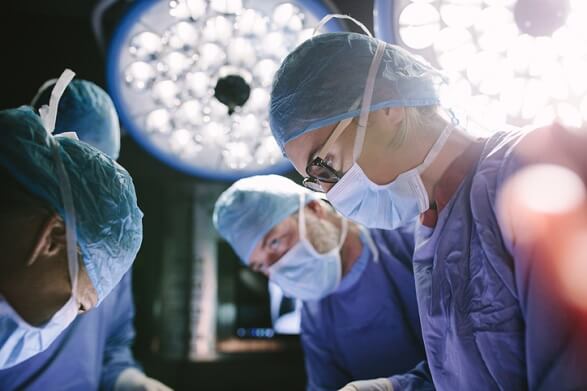 7 Skills You Need to Be a Successful OR Nurse
The operating room is one of the most critical spaces in a hospital, and many nurses may wonder if they have the skills and experience to handle the nuances of such a high-stress job.
The benefits of an OR nurse job are numerous, including potentially higher pay and being a part of an elite team of medical professionals. Find out if you have what it takes to be an OR nurse by checking out this list of essential skills.
Essential Skills to be a Successful OR Nurse
1. Excellent communication skills
OR nurses are required to communicate effectively with doctors, patients and other staff members. Because of the high-stress nature of an operating room, tensions can sometimes run high. OR nurses need to be able to be calm and professional while doctors may be frazzled.
Patients in the OR may also be fearful of the procedure, and skilled OR nurses know how to communicate to ease patients' worries.
2. Ability to be a team player
An essential component to successful OR nursing is being a team player. Depending on the specific role the OR nurse has, being a team player can mean different things.
A scrub nurse, for example, can be a team player by carefully listening and following the orders of the attending surgeon, since they pass instruments, sponges and other items needed during surgery within the sterile environment.
A circulating nurse in the OR, on the other hand, is required to play more of a leading role since they work outside the sterile environment and are responsible for patient advocacy and managing the nursing environment from a broader perspective.
3. Physical and mental strength
While this skill is certainly true for all types of nurses, being physically strong is crucial for OR nurses. Nurses in an operating room are on their feet all day while reaching, bending and lifting patients or supplies.
The OR itself is also a physically challenging area to work in, since patients, instrument sets and carts often need to be moved or positioned correctly. Beyond gross motor skills, strong fine motor skills are also necessary for opening instruments and doling out medication.
Mental fortitude is also an asset for an OR nurse since they're often dealing with frustrated or upset doctors. OR nurses also need a certain amount of mental flexibility to cope with last-minute schedule changes or new assignments.
4. Strong organizational skills
It's essential for OR nurses to be well organized in order to be able to find medications, supplies and charts within a matter of seconds or minutes. Scrub nurses, especially, have to know where everything is located during surgery. Skilled OR nurses have routines they follow to be sure everything is accounted for and ensure the best possible patient care.
5. Time management
Time in the operating room is measures in minutes and seconds, not hours or half-hours. When it comes to surgery, every second and minute for the patient counts. It's essential for the OR nurse to keep turnover times down and maximize efficiency.
A skilled OR nurse knows how to prioritize tasks and focus on their most critical responsibilities first while completing other low-priority tasks later.
6. Critical thinking
OR nurses have to judge and analyze situations and respond to them appropriately. In a dynamic operating room environment, it's essential for an OR nurse to be able to adapt and alter their thinking as it applies to the patient's condition. Using critical thinking skills, nurses can find specific solutions to specific problems and help improve patient outcomes.
7. Detail-oriented
Along with effective organization and time management skills, OR nurses must be extremely detail-oriented. Missing one small item can potentially result in a disastrous situation for the patient. Measuring medications precisely, finding an ideal position for equipment and paying careful attention to the patient's condition are all a part of being a detail-oriented OR nurse.
A good OR nurse is also alert and observant. They can be proactive by being alert for changes or breaks in sterile technique or the patient's condition.
Read more about what it takes to be a successful OR nurse.